Judging from the public remarks made by several mainland Chinese officials, who are from the Central Publicity Department and responsible for Hong Kong and Taiwan affairs on September 21, a detailed official line on the "one country, two systems" of Hong Kong and Taiwan has already been delineated.
On the implementation of the "one country, two systems" in Hong Kong and Macau, the deputy directors of the State Council's Hong Kong Macau Affairs Office, Huang Liuquan and Wang Linggui, held a press briefing in Beijing. Wang made seven main points that deserve our attention.
First, the theory of "one country, two systems" has opened a new chapter and situation under the leadership of the General Secretary of the Communist Party of China (CPC), Xi Jinping, whose remarks according to Wang have laid the foundation of the development of "one country, two systems" in a new era.
Second, the system of "one country, two systems" is going to be improved and perfected, especially after the "serious circumstances" of Hong Kong and after the response of the CPC to centralize leadership, to construct its "comprehensive jurisdiction" over Hong Kong and to support Macau in the process of revising the Macau national security law.
Third, Hong Kong and Macau must maintain their prosperity and stability under the full support of the central government. Hong Kong's international finance, shipping and trade center can be consolidated with the rapid rise of innovation and technology, while maintaining its economic freedom and openness and "first-class" business environment as well as retaining the development of its common law system.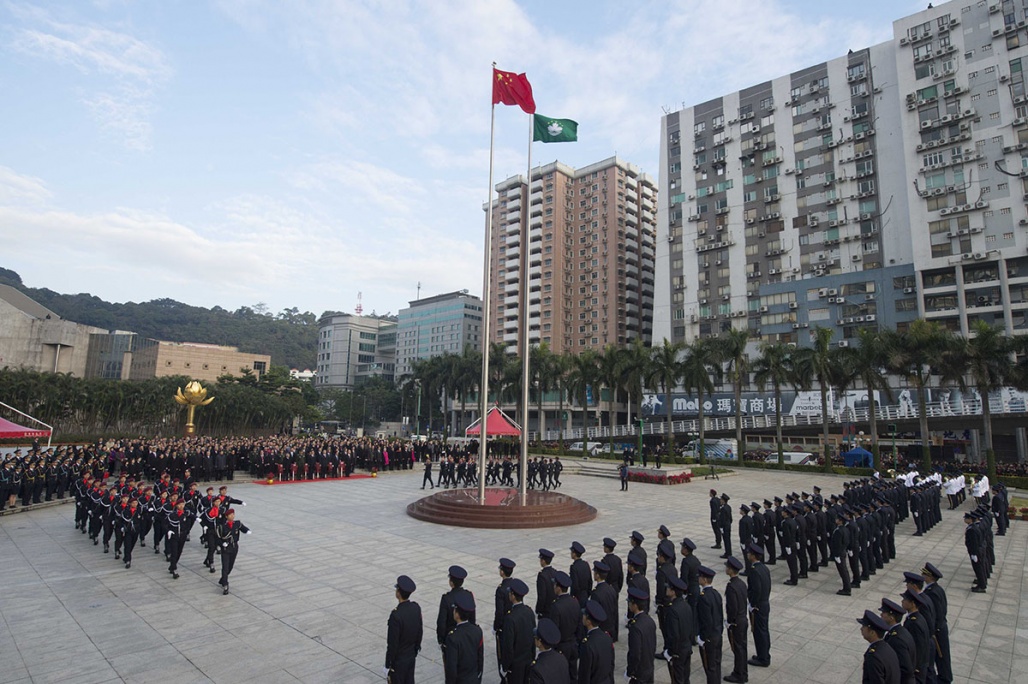 Fourth, Hong Kong and Macau must be integrated more rapidly into China's national development. In this aspect, General Secretary Xi, according to Wang, promotes in person the construction and development of the Greater Bay Area for Guangdong, Hong Kong and Macau, including the opening of infrastructure projects such as the Guangzhou-Shenzhen-Hong Kong Express Rail Link, the Hong Kong-Macau-Zhuhai Bridge, and other major coastal and border areas such as cooperative platforms of Hengqin, Qianhai, Nansha that facilitate the cross-border movement of residents from Hong Kong and Macau.
Fifth, the constitutional order of Hong Kong and Macau is consolidated further by having their Basic Law as the foundation, while the process of improving their governance system persists. Wang pointed out that the central government implements its "comprehensive jurisdiction" over the two special administrative regions, formulating and implementing the national security law for Hong Kong and initiating the process of amending the national security law for Macau. Under these circumstances, "patriots" are ruling Hong Kong and Macau while democratic development in both places continues as their residents enjoy comprehensive rights and freedom.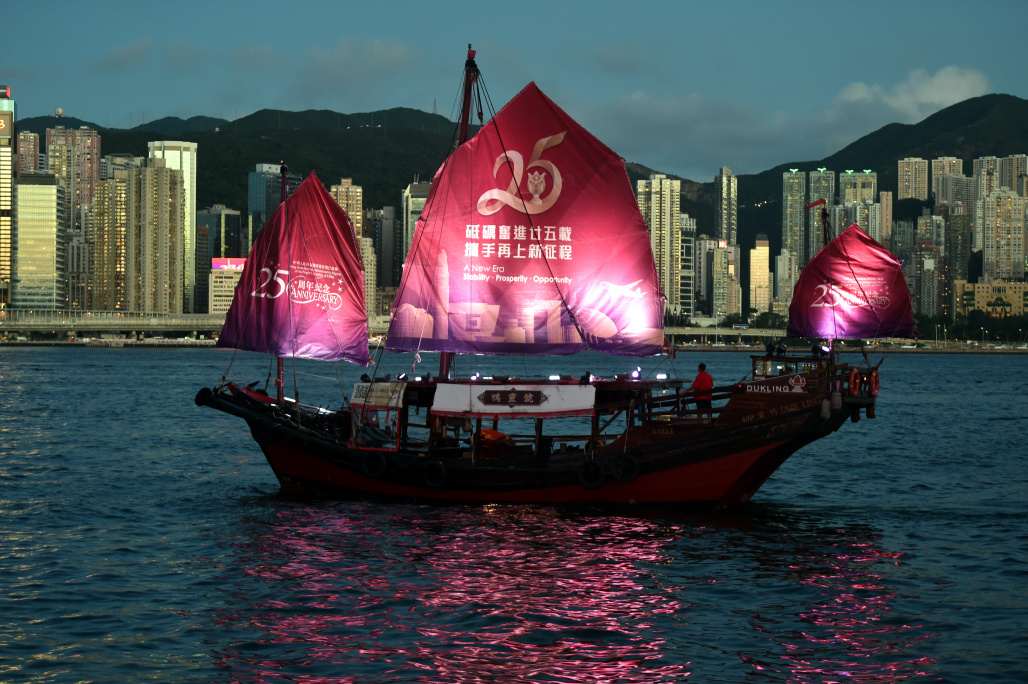 Sixth, Hong Kong and Macau score victories over many challenges, including Covid-19 and social turbulences that could not stop the progress of the two places, where the standards of education, technology, health care, culture and sports are all elevated.
Seventh, Hong Kong and Macau supplement the strengths of their mainland motherland and foster mutual development while speeding up the process of integrating into the "great journey" of Chinese renaissance. While Macau plays a crucial role in establishing a platform for China to enhance trade relations with the Portuguese-speaking countries, Hong Kong and Macau are developing their comparative advantages of openness, "merging with the international rules and regulations," and functioning as "deepened open doors" to the outside world for mainland China.
Objectively speaking, the first six points have indeed been achieved in both Hong Kong and Macau. But the openness of Hong Kong and Macau, especially Macau, have been hampered by a very slow process of opening their doors to outside tourists in the past month when many countries in the world have been opening their border by assuming that Covid-19 and its variants are much weaker than ever before.
On September 23, Hong Kong announced the formula of 0+3 so that more outside tourists can now visit the city in a larger scale with much freedom and without tight quarantine restrictions.
However, Macau continues to look to the motherland for advice and approval on the quarantine measures, implementing 7+3 quarantine requirement for inbound travellers from locations outside of mainland China.
The two special administrative regions, from an objective and a critical perspective, have been hampered by a tight quarantine policy, especially Macau which has since early 2020 been looking to the mainland for yardstick, advice and approval in its anti-Covid-19 policies.
Ultimately, their mainland motherland has to revisit its dynamic zero Covid-19 policy in a more globalized and bolder manner if Hong Kong and Macau can really function as the "deepening open doors" for China.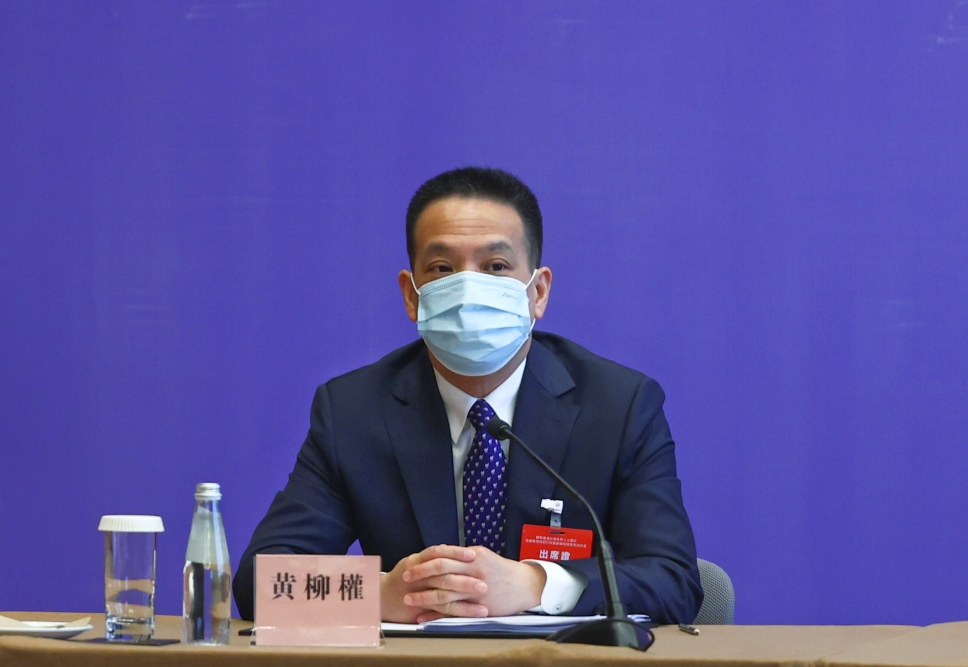 In the press conference, Huang Liuquan made a remark that could not really convince some Hong Kong people: his denial that it is "not appropriate" to talk about the "emigration trend" in Hong Kong. For the ordinary citizens of Hong Kong, many of their friends and relatives have already left the Hong Kong Special Administrative Region (HKSAR) in the recent years, especially after early 2020 for a variety of reasons. Some social sectors, like information technology and education, have really been suffering from brain drain. Wang's usage of Hong Kong's official statistics to refute the trend of emigration could not, from a very objective perspective, convince many Hong Kong people who have felt the thrust of such emigration. Many apartment units in the private sector are on sale, indicating the degree of mass emigration out of Hong Kong. Even some expatriates have already left Hong Kong mainly because of the strict anti-Covid-19 policy.
Two other important press briefings given by Ma Xiaoguang, a spokesperson of the central government's Taiwan Affairs Office, and by Zhu Fenglian, another spokesperson of the same office, on September 21, deserve our attention.
Ma remarked that the "one country, two systems" remains a "tolerant," "peaceful," "democratic" and a "win-win" model with "goodwill" to solve the issue of having two different social systems and different ideologies. Specifically, "peaceful reunification and one country, two systems," according to Ma, remain the basic principles for mainland China to solve the Taiwan question, because the model involves Chinese wisdom and constructive solutions. Ma said that, after reunification, Taiwan would be able to enjoy a social system different from the mainland, and that the Taiwan comrades would be able to live and work in Taiwan with peace and calmness. Taiwan comrades would also be able to have their private property protected, apart from the protection of their religious freedom and legitimate rights. Economically, after reunification, Taiwan would be able to enhance economic cooperation with the mainland and its own economic development would have more space, including the smoothness of logistical supply chains, innovative vitality, financial revenue and livelihood improvement.
Ma's positive remarks on the benefits of "one country, two systems" to Taiwan were accompanied by Zhu's warning that the mainland would continue to adopt countermeasures against those Taiwan separatists. Zhu added that there might be a possibility of "further new rule of law measures" against these Taiwan people so that China's national sovereignty, security and developmental interest would be protected. Her remarks implied that during the Party Congress in mid-October, a new policy and law would perhaps be produced to target at the Taiwan separatists in the coming years.
Judging from Ma's softline remarks and Zhu's more hardline gesture, the central government has continuities and slight adjustment in its policy toward Taiwan.
In conclusion, "one country, two systems" remains as the mainstay of the central government's policy toward not only Hong Kong and Macau but also Taiwan. It is an undeniable fact that Beijing has been working hard to improve and perfect the content of "one country, two systems" for Hong Kong and Macau in the recent years. The national security law has undoubtedly a stabilizing impact on Hong Kong, while Macau's suitable process of economic diversification is encouraged amid its continuation of the casino industry. Nevertheless, it is also an undeniable fact that Hong Kong and Macau have been suffering economically from the persistence of Covid-19 and its variants. As such, although the door of Hong Kong is now gradually opened to the outside world, the central authorities must consider and adopt a much bolder approach in its dynamic zero Covid-19 policy toward not only Hong Kong and Macau but also the outside world. Ultimately, if the "one country, two systems" model is designed and implemented for the benefit of not only Hong Kong, Macau and Taiwan but also the peaceful coexistence of peoples in different socio-economic and political systems, then its further improvement, more tolerant and much bolder implementation will perhaps be a prerequisite for the success of the model to Hong Kong, Macau and Taiwan in the coming years.