Global Gaming Expo Asia (G2E Asia) Special Edition Singapore kicks off today (Wednesday) at Marina Bay Sands under the theme "Quick Wins for Gaming and Entertainment in Asia". The in-person format of the major gaming industry trade show and conference returns and marks its debut in the city-state, offering a platform for stakeholders to discuss the latest industry trends and innovations in the post-pandemic era.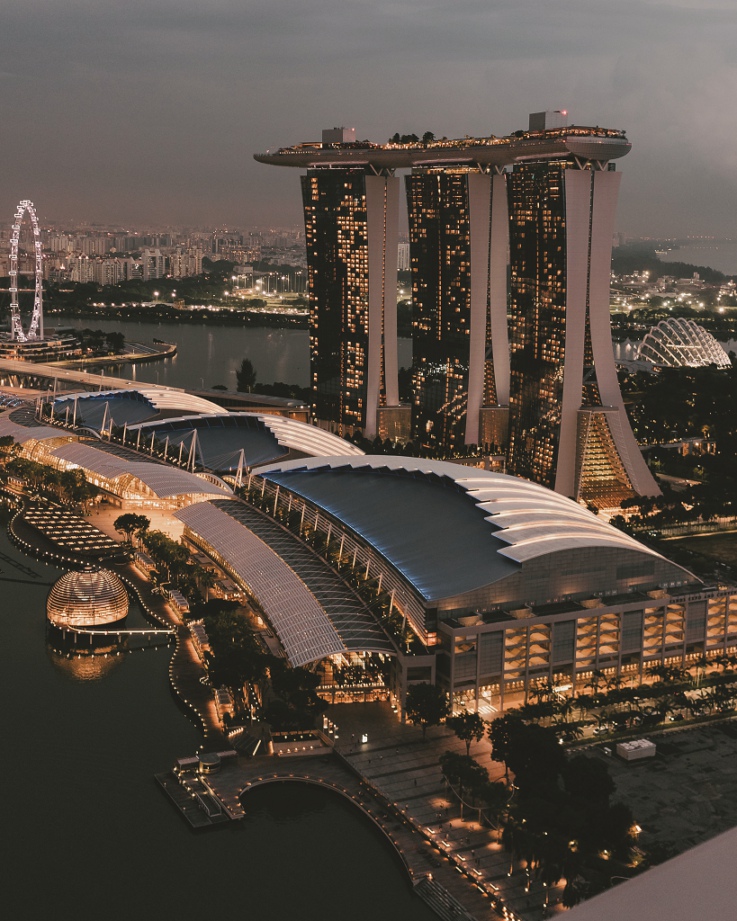 The show is back! After more than three years of hiatus caused by the COVID-19 pandemic, the in-person format of Global Gaming Expo Asia (G2E Asia), a major industry trade fair and conference, is taking place again on August 24-26. But the venue has been temporarily relocated to Marina Bay Sands in Singapore from Macau due to the COVID-related travel restrictions of the latter.
The upcoming edition of the three-day event—branded as "G2E Asia 2022 Special Edition: Singapore", and organised by the American Gaming Association and Reed Exhibitions—incorporates both onsite and online elements for visitors to attend the exhibition and the conference in person and virtually. "We believe G2E Asia Special Edition: Singapore will enable the gaming and entertainment industry to converge effectively to discuss new business and partnership opportunities, as the first large-scale physical event in the industry return," says Josephine Lee, Chief Operating Officer of RX (Reed Exhibitions) China.
"The G2E Asia team is also hosting a number of buyers with purchasing authority, who are keen to upgrade their gaming, entertainment, and hospitality offerings. This event will be a great platform for industry professionals to reconnect to conduct business, learn, and get new inspiration for driving new business in a fun and yet business-conductive environment," she adds.
Marking the debut of the event in the Southeast Asian nation, G2E Asia 2022 features two new special programmes —Esports Connect Asia Regulatory Workshop and the Future IR Tech Talk Forum. In the former, experts will share their knowledge and experiences on the challenges and opportunities in the regulation of e-sports and video games for consumer protection and economic development. Concerning the Future IR Tech Talk Forum, there will be discussions on exciting innovations and product launches that drive business growth in different aspects of integrated resorts (IRs), including data analytics, cloud solutions, payment solutions, and social marketing.
High-level sessions
As per usual, the three-day concurrent conference has a line-up of high-level industry leaders and influencers, who will present updates and outlook for growth and economic viability on new projects and regional developments in Asia. Topics like "What's Next for Gaming and Entertainment in Asia", "Win with Transformation", "Doing Business with Esports", and "Leveraging Innovation and Technology" will be covered.
Ed Bowers, President of Global Development of MGM Resorts International, the parent firm of Macau gaming operator MGM China Holdings, has been invited to deliver a keynote speech on the first day of the event. Senior IR executives in Asian jurisdictions—namely, Daesik Han, Chairman and CEO of Hann Philippines, Inc; Walt Power, CEO of The Grand Ho Tram Resort and Casino; and Chen Si, COO of Mohegan Inspire Entertainment Resort—will also participate in a panel discussion of the opening day about the future development and expansion of IRs.
More online elements
"Our event in Singapore is different [from our previous editions in Macau] as we have strengthened the online services… to enable more visitors to participate in the event virtually," Ms Lee says about The G2E Asia Live, which enables delegates to attend the conference remotely, and allows visitors to browse the product directory of exhibitors online and access the live streamed digital guided tours. There will also be the Smart IR and Innovation Zone in the event in Singapore, demonstrating new products and solutions that help professionals to get first-hand information to operate more effectively in the post-pandemic era.
"G2E Asia is always a great place to network. Like all other G2E events, there will be lots of networking programmes [this year] that target different groups of professionals with similar interests, [including] gaming regulators networking luncheon, table games networking cocktails, slots networking cocktails, future IR technology leaders' networking cocktails, and e-sports networking cocktails," she adds.
Opening and restrictions
Prior to the coronavirus outbreak, G2E Asia was held in Macau annually between 2007 and 2019, with the 2019 edition attracting more than 16,500 local and international visitors from 105 countries and regions. The 2020 and 2021 physical editions of the event, slated to take place in the city, were cancelled owing to travel restrictions. As of now, Macau still bars people coming from the non-Greater China region for travel purposes as it upholds the "dynamic zero-COVID" policy like Mainland China.
And the event this year was relocated to Singapore temporarily, as the Southeast Asian nation has opened its border for fully-vaccinated international visitors since 1 April via the Vaccinated Travel Framework. "Singapore was the first to announce the Vaccinated Travel Framework, back in March 2022. That has provided us with enough time to prepare for this year's event," Ms Lee explains.
"Singapore is centrally located with easy access for most international participants," she adds. "The G2E Asia team believes that [the format of] face-to-face events is the best way to conduct business, and the re-opening of Singapore provides [an opportunity for] G2E Asia to create a robust marketplace for the gaming community to convene safely in-person to discuss new business and partnership opportunities."
The RX China COO also confirms this major industry trade show and conference will return to Macau. "G2E Asia owes much of its success over the past 13 years to the support of the Macau SAR Government and collaborating partners in the region. We look forward to returning to Macau when condition allows," she adds. "We are finalising plans for G2E Asia 2023 and will share those details as soon as possible."