People involved with the operations of the hotels currently used for medical observations in the city have told Macau News Agency that they have faced challenges adapting to new government guidelines concerning staff in high-risk positions, and have attempted to negotiate a subsidy to assist with the extra costs required.
Since last weekend, and prompted by the recent pandemic risk in the SAR the Macao Government Tourism Office (MGTO) and the Health Bureau have issued new guidelines mandating that workers in "high-risk" positions must be accommodated within the hotel or in another designated place while on duty and must be completely separated from the other employees of the hotel.
"We have arranged the minimum number of staff for such assignments. Unless in an emergency, there will be no direct contact with quarantine guests," said a person responsible for operations – who chose to not reveal his name – in one of the hotels currently used for quarantine.
The policy covers either designated hotels – which provide a first quarantine free for residents and their relatives or subsequent quarantines at a reduced fee of MOP400 per night – or optional hotels which can be selected by residents and not-residents for different room rates and bearing the costs themselves.
Pousada Marina Infante, Golden Crown Hotel, and the Sheraton Hotel are the currently available designated hotels in the city, with Lisboeta, Grand Coloane Resort, Regency Art Hotel, Treasure Hotel and Broadway available as optional locations.
Broadway Macau has been made available from October 5 at low cost to people with a 'yellow' Macau health code who need to undergo self-health management but are not allowed to stay in any other hotels in the city.
The new policy was rolled out after the city's 64th confirmed case, a 31-year-old man, resident in Macau of Turkish nationality, who after arriving on September 18 directly and indirectly infected six security guards responsible for security in the Golden Crown China Hotel and Treasure Hotel.
According to this same hotel responsible, management attempted to keep staff/guest contact at "almost zero" so as to minimise as much as possible the number of staff that would have to comply with isolation requirements.
Under the new guidelines, workers in designated hotels are now required to stay in the hotel unit where they work and these hotels will have to bear the expenses related to workers' accommodation and meals.
These workers in "high risk" functions range from the reception staff, security guards, garbage collectors and technicians who have to enter quarantine rooms to make repairs.
The MGTO also established that the number of days of service for each worker in high-risk functions is defined by the hotel unit itself.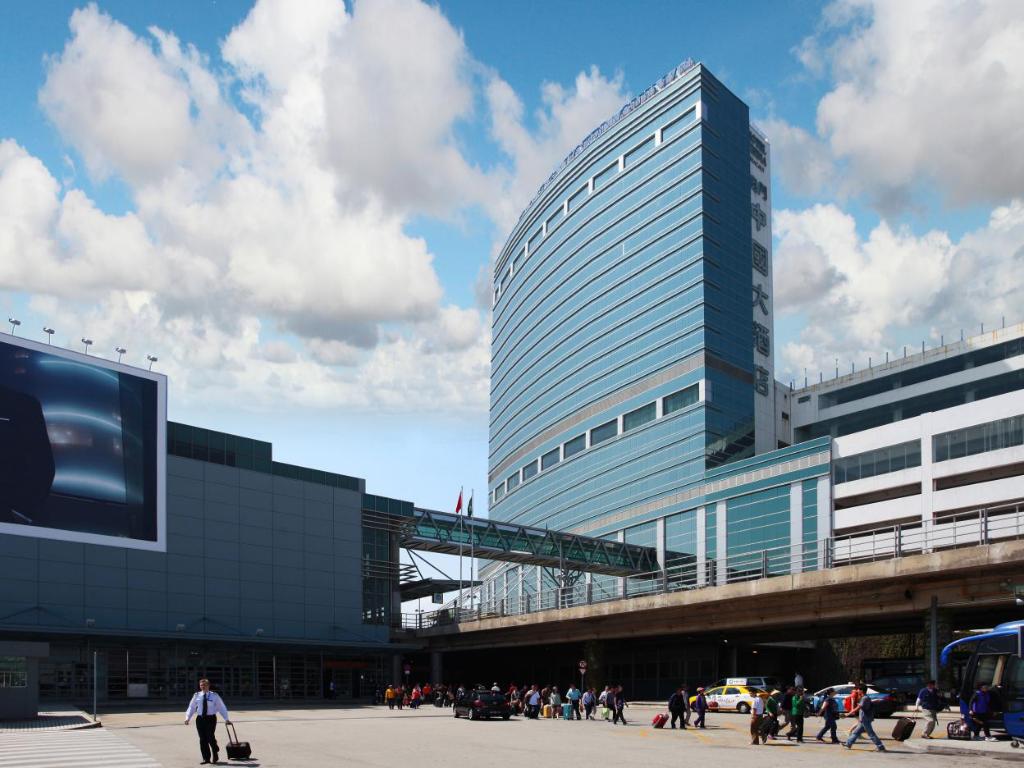 "On the floor we have security but they do not talk to the guests, they just put the food outside the door or the guests put the garbage outside the room and they collect it, so basically zero contact. Guests also make temperature checks themselves and submit the records to the health department," he added.
"We have some cleaning staff but they are not in direct contact with guests. They are medium risk. Only a few staff sanitise the rooms and then do the cleaning."
After the services period is completed, if no cases of Covid-19 have been registered in that hotel, workers who performed high-risk tasks will have to remain in isolation for another three days, and then 11 days of self-health management after leaving the hotel, and will not be allowed to cross the border to Zhuhai during that period.
If there have been cases of Covid-19 at the hotel in question, high-risk employees will have to stay in isolation in the hotel for seven more days after the days of service, and then seven days of self-health management, before they are allowed to cross the border to Zhuhai.
"If they can't leave the hotel or go to Zhuhai, no employee would be happy about this but we have to follow the deadline. I don't think any local staff would be willing to do this so we need to depend on the non-resident staff," said the hotel representative.
Between late September and October 7, Macau carried out two rounds of tests on the population, after detecting new infections on 24 September, and a new case on October 4, which forced the maintenance of border restrictions in this period between the territory and the neighbouring Chinese city of Zhuhai.
"There is still a bit of ambiguity around this as to which roles are exactly included. We found that not each hotel has exactly the same positions included. But yes, we segregate hundred per cent of those staff who guard and work on the corridor and collect garbage, and those who fix some things in the room if needed," a spokesperson for another hotel – who also chose to remain anonymous – expressed to MNA.
"They cannot be in touch with the other employees. And of course, we have a zero contact policy that we strictly implement successfully."

There are currently 3,656 people carrying out medical observations in hotels, 2,506 people in designated medical observation hotels, and 1,150 people in optional medical observation hotels.
The total includes 2,019 Macau residents, 615 non-resident workers and 1,022 tourists.
One hotel responsible told MNA that although the properties involved understand that the procedures are important in controlling the widespread infections, it has inevitably led to rising costs in guaranteeing that the measures are implemented.
At this time the hotel is not providing additional benefits that are provided to the non-resident staff who accept being in charge of these positions, with this source indicating to MNA that the hotel was hoping negotiations with authorities would lead to a subsidy that could help make up the difference.
"There has been no reply on this so far. We have been carrying out these duties for more than a year, but now, because of these guidelines and the current situation, restrictions are tighter and more protections are needed, which is good and necessary but incurs extra costs. At this moment we are bearing all the costs of providing food and lodging to the staff."
The hotel in question was also considering different options, namely increase room rates, keep high-risk staff at the minimum or even stop being a hotel in use for medical observations.
"If we keep it to the bare minimum maybe the service will suffer from the cost of implementing all these rules."
The previous hotel representative added to MNA that so far authorities have not reached out to hotels to assist with the additional costs.
"The logistics are very complicated, since we need to separate staff into groups, and those who work in the so-called red zone cannot go home or anywhere during the period of weeks or even months that they work, and even after they can go home, they will need to go into a quarantine combination of strict quarantine and self-health quarantine," the hotel representative added.
"It is difficult to motivate staff, who may be, or become, emotionally distressed with this situation and environment. Of course, we follow the regulations, but it is very costly."
The cost of hazmat suits was described as high and especially for equipment not used regularly.
"Still, besides having these challenges of logistics and cost, we are happy to help the community as always," the representative added.