Gaming operator Sands China is "very confident" in being granted one of the six gaming concessions to be awarded in the current public tender, the company's president Wilfred Wong said on Saturday.
"We are still very confident about our concession being granted for the next ten years."
While noting that "a lot really depends on the competition and decision of the Government", Mr Wong stressed that Sands China is keen on continuing to play a role in the city's development in the coming decade. "We are confident and we would like to continue to grow in Macau", when asked by Macau News Agency about his expectations for the public tender.
With just four days to go before the September 14 deadline for the submission of bids, Mr Wong said the operator is "finalizing the tender documents" which will be submitted "either Tuesday or Wednesday."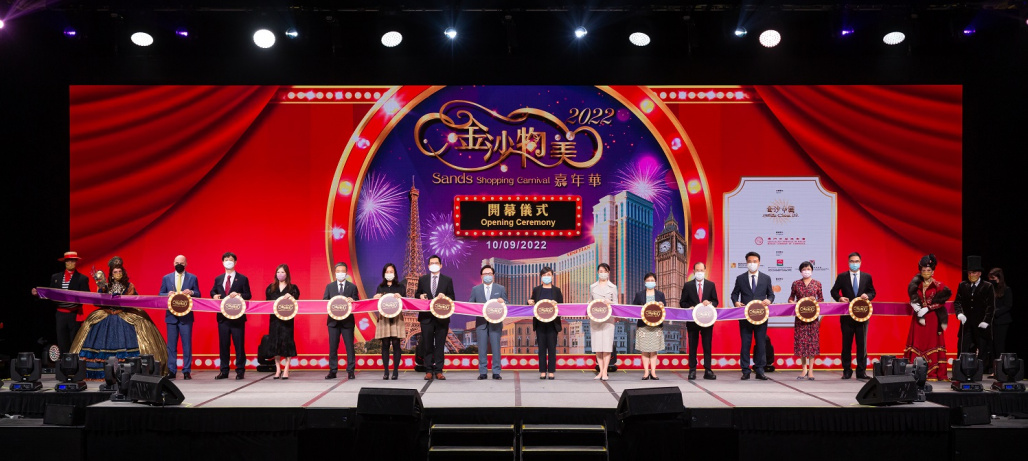 Wilfred Wong was talking on the sidelines of the opening ceremony for the 2022 Sands Shopping Carnival, being held at The Venetian Macao. The three-day family-oriented event is on until Monday, featuring over 530 booths, a kids zone, gourmet area, a food-prep and decorating activity for children and a dance competition, among other attractions, with a strong presence of local small and medium-sized enterprises (SMEs).
"As Macau navigates the unpredictable ups and downs of the pandemic, it is our responsibility to continue supporting the SAR government's economic revival initiative and the retail sector as we make efforts toward economic recovery", Wilfred Wong said at the opening ceremony of the third edition of the Sands Shopping Carnival.
"The Shopping Carnival will attract a lot of local consumers and hopefully the business volume will be better than last year", Wilfred Wong added to journalists. As Mid-Autumn Festival is a "relatively short" three-day holiday, Mr Wong does not expect the number of visitations to increase dramatically, while noting that the Shopping Carnival "mainly targets the local consumers."
The upcoming National Day Golden Week holiday is set to drive more visitors to the city and the group's properties. If the COVID-19 situation stabilizes in the neighbouring cities, "more people will come definitely because it's a long holiday, seven days, but a lot really depends on the COVID situation next door."