Macau should continue to increase the number of entertainment offerings and events so as to make the SAR more attractive as a destination to an increasingly higher number of younger mainland tourists with disposable income, Trip.com Chief Executive Officer and Director, Jane Jie Sun. said today (Thursday) in an interview with Macau News Agency.
Sun was present in the city today for the group's first summit in the city, the 2021 Trip.com Global Partner Summit held at Sheraton, telling MNA that despite the pandemic ups-and-downs this year interest for travel to Macau has remained high for mainland tourists.
The Trip.com CEO shared that both domestic hotel bookings and air ticket bookings in mainland China saw double-digit growth in the second quarter of 2021 when compared to the same period in 2019, whilst global domestic hotel bookings increased by over 160 per cent in the third quarter 2021 when compared to the same period in 2019.
This is the second year that Macau tourism authorities and Trip.com Group have entered into an official collaboration, with Macau travel bookings on Trip.com platforms having increased by 244 per cent in the first half of this year compared to the same period in 2020.
"If it wasn't for Covid probably Macau would have a huge visitor volume since mainland visitors at the moment can't travel to other 'overseas' cities. Macau is currently the only 'out-of-borders' city," Ms. Sun noted.
"The reason why we selected Macau as our convention venue for the summit is that it offers a great opportunity to display what the city has for mainland visitors".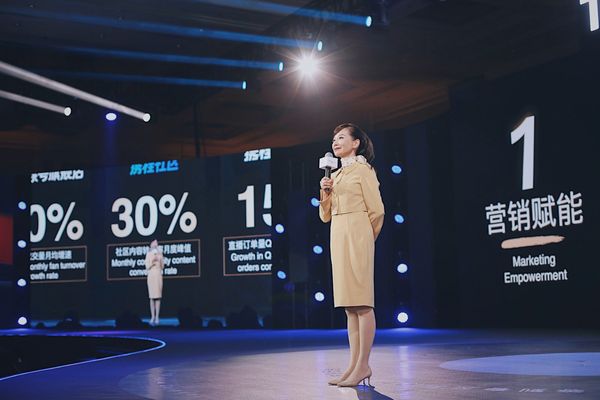 In the first ten months of the year, Macau registered 6 million visitors, basically all from Mainland China and an increase of 32.2 per cent compared to the same period of 2020.
However, in the whole year of 2019 Macau reported almost 40 million visitors, with an average of three million per month entering the SAR regularly in pre-pandemic times.
According to Sun, the SAR should focus on attracting a large new segment of higher-income younger mainland travellers, who demand more unique and boutique experiences.
In a recent 'Macau Tourism Data Report for the First Half of 2021″, the travel group indicated that interest for travel products in its platform involving Macau was also higher in young high-net-worth users, with great demand for 4 to 5-star hotels in the SAR.
"We are very glad to see, in terms of our customer pool, that people born before the 1980's or 1990's account for about 80 per cent of our total consumers […] Many of these clients have a good education, probably educated overseas and when they were younger probably their parents took them to travel abroad,' she noted.
"They are eager to explore and prefer to travel on their own rather than forming a big tour. With this character, we are confident that with the right offer we can bring these younger generations to Macau"
The change would be in line with a recent consultancy report commissioned by the Macao Government Tourism Office (MGTO), which proposed the pandemic as an opportunity for the local tourism industry to 'restructure and upgrade' itself towards higher value-added tourism services focused on high-value target segments, such as young couples, white-collar workers and middle and high-class families.
"Before we came the impression of the city for people on the mainland is that it is a gambling place, but in reality, it can become a centre for conventions. If later we have more entertainment shows and concerts I think it can become a very good venue for families".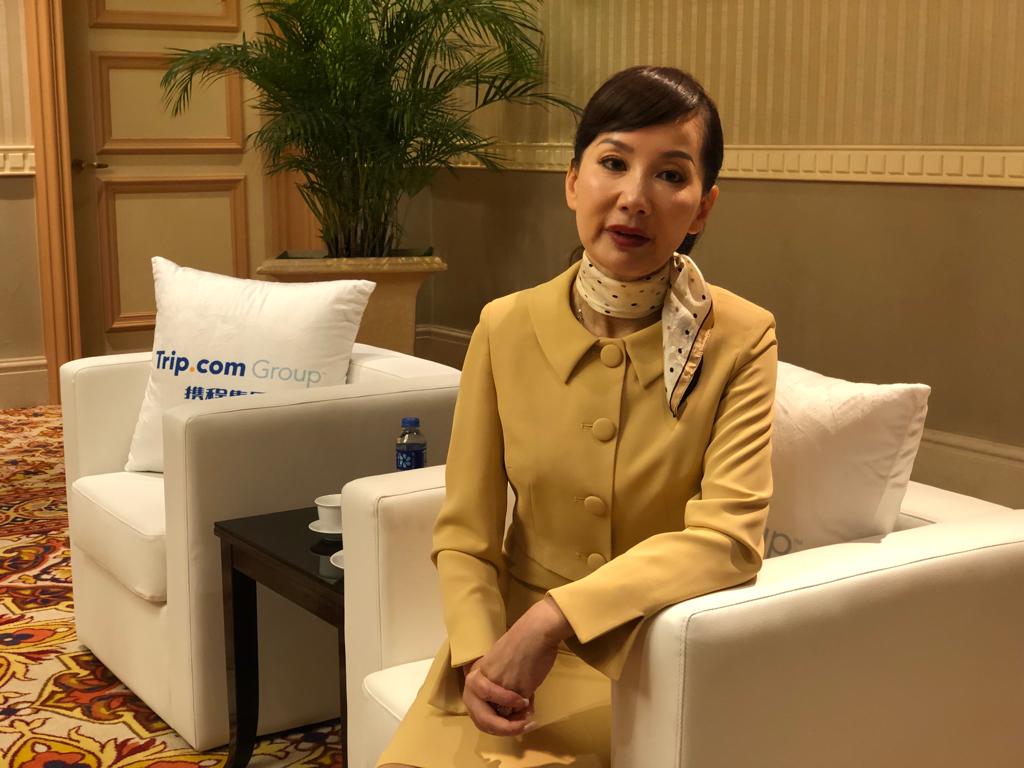 The Trip.com noted that travel patterns for younger Chinese generations are quite different from their parents or elders, who would more likely value price and would prefer to travel in groups overseas.
"They would do that because they don't feel comfortable speaking in English. Younger kids will search travel content on Tik Tok or blogs. They do their own research and select their own hotels. They do not want to go to the more popular destination, but smaller boutique-type attractions".
Therefore the travel group now puts great investment in providing a 'one-stop' platform where younger consumers can not just purchase the travel products but search travel blog content, photos and videos.
Founded in 1999, Trip.com was purchased by Chinese travel group Ctrip in 2017 and currently operates under a portfolio of brands, including Ctrip, Qunar, Trip.com and Skyscanner.
The Trip.com Group platform offers over 1.2 million global accommodation offerings, covering hotels, motels, resorts, homes, and other properties.
After a dramatic plunge in revenue in 2020, Trip.com is now pushing strongly on promoting internal travel offerings, with Macau the main 'out-of-border' experience on offer to mainland travellers.
The travel company recorded a loss of RMB3.3 billion yuan (US$506 million) last year, down from a profit of RMB7 billion a year earlier.

The online travel platform successfully raised about HK$8.5 billion ($1.1 billion) in its Hong Kong second listing in April, capital it intends to put forward improving digital products and customer service.
Sun underlined that the city is ready to create a "new image" and become a "diverse" city, which would entail a transformation into a Las Vegas-style leisure centre, where international conventions and large scale music and entertainment shows are a common fixture.
"We are working closely with the Macau government and enterprises such as Air Macau, to offer to buy one get one free promotion. Hotels in Macau can also offer better upscale packages for our customers," Ms. Sun added.
"For example, if you get a card from a hotel you may get a space and shopping experience. We are not only focusing on the hotel room but treating the resorts as a total travel destination with food and duty-free offerings".
Reflecting on statements made by the groups' chairman James Liang in his opening speech, Sun told MNA she is confident a border reopening between mainland China and Hong Kong will take place next week, with the country possibly opening up in six months.
"I'm hopeful it will finally become a reality. We hope to invite more people from Macau and Hong Kong to travel to the mainland in the future […] with better medical breakthroughs and stronger execution of we are hopeful we will be able to see the end of the tunnel".