Most of Macau's young people find local real estate "unreasonable", leaving many with just one option: buying "over the river", in Hengqin
Macau Business | September 2022 | Special Report | Housing: A place to call home

---
The Macao New Chinese Youth Association recently published a survey addressing "Macau youths' housing expectations in 2021". The study revealed most local youths think the city's housing prices are "unreasonable" and that the "most difficult" part of buying a home is meeting the down payment.
The aim of the survey, the Association said, was to understand how young people feel about their current homes, their thoughts on purchasing property, what factors they consider before becoming a homeowner and their views on the government's housing policies.
The findings came as no surprise: most respondents indicated that Macau's current housing prices are so high they make the idea of owning a home a utopian dream.
For that reason, many declared they would never be able to put together enough for a down payment on a home without accepting financial help from family.
Might the situation change in the future?
Henry Lei, of the University of Macau's (UM) Department of Finance and Business Economics, Faculty of Business Administration, warns that "housing market performance in the coming years is going to depend on the pandemic, the recovery of the economy and Macau's gaming and tourism sector, as well as the pace of economic transition and the government's tax policies (e.g. special stamp duties)."
Responding to questions from Macau Business, Professor Lei conceded "a small chance that housing prices may fully recover from their slump in the coming years. Nevertheless, that does not mean home buyers will have it any easier when purchasing property."
If the situation before the pandemic for young people wanting to buy a home was complicated, it may now be even worse: "Macau's economy has lost a number of high-paying jobs (such as those in casino VIP rooms) due to structural changes in the gaming sector. In response the Region may take a few years to restructure and recover, during which the confidence issue may persist. In addition, the interest rate will be on the rise in the short run. These are challenges facing home buyers that will influence their demand. We are not likely to see any obvious improvement, and the housing market remains full of uncertainties inherited from the macroeconomic environment," Professor Lei expanded.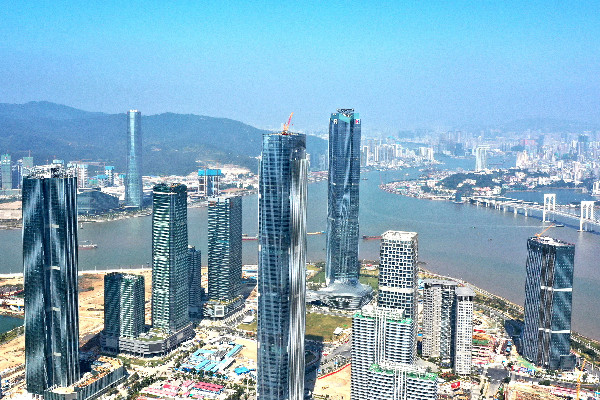 Kin Sun Chan, Program Coordinator of UM's Master's in Public Administration, Faculty of Social Sciences, adds, "My answer depends on two factors – the economic factor and the productivity of young people.
"Amid interest rate hikes and a weakening of Macau's economy, I would like to expect lower property prices in the near future," the assistant professor explained to Macau Business, "however, according to development plans for the Hengqin cooperation zone, Macau will move to a knowledge-based economy with scientific and technological R&D and high-end manufacturing industries, Macau-branded industries (such as traditional Chinese medicine), the culture, tourism, convention and exhibition industry, commerce and trade, and modern financial sectors."
Professor Chan believes the problem "is a challenge posed not only to the Macau SAR Government but also to local young people. They can no longer look to the Gaming industry for decent-paying jobs, as in the past, but rather must adapt to the proposed knowledge-based economy."
It's no coincidence, therefore, that another recent study shows around 40 per cent of local youth interested in work in Hengqin, with monthly salary expectations of between MOP12,000 and MOP18,000.
The Sin Meng Charitable Association surveyed more than 1000 young graduates who are already in the labour market and were forced to change jobs.
According to Edmund Li Sheng, Professor of Political Economy and Public Policy at UM's Department of Government and Public Administration, "Housing prices are already beyond the reach of ordinary young people, and a major housing shortage will persist until the government moves to ameliorate the housing shortage and affordability problem by building more affordable housing in Macau's New Urban Zone and on Hengqin island."
Although housing supply is expected to increase, Professor Sheng notes "there is still surplus demand from local young people for housing in Macau, so the government mustn't slow construction of public housing. The government needs to utilize public housing resources more efficiently, enabling young people to become property owners, with policy support, and in the long run to share in the wealth brought by economic prosperity."
Sheng's vision of the future is not negative, however: "I think the housing problem for local young people will be alleviated to some extent in the next few years. First of all, with the SAR government paying more and more attention to the issue, some new land areas are being actively developed for construction of housing with the ambition to allow low-income and needy families to rent public housing at low prices. The aim is also to make economically affordable housing available to those without enough income to buy privately."
"Secondly," he tells Macau Business, "the Macau government has given its young citizens sufficient space to grow in Hengqin by establishing a number of public housing units through a joint land-development strategy. On the one hand, this drives the economic development of Hengqin, and on the other hand it solves the problem of the inadequate housing supply in Macau."
Professor Sheng believes "this will help change Macau's economic structure, developing the gaming–tourism industry towards diversified tourism. In Macau's current situation, its urban-industrial development and economic structure cannot provide additional employment opportunities for its young citizens. The Guangdong-Macau In-depth Cooperation Zone in Hengqin, however, contributes to both increasing the number of employment opportunities and to solving the local housing problem."
---
Who wants a studio?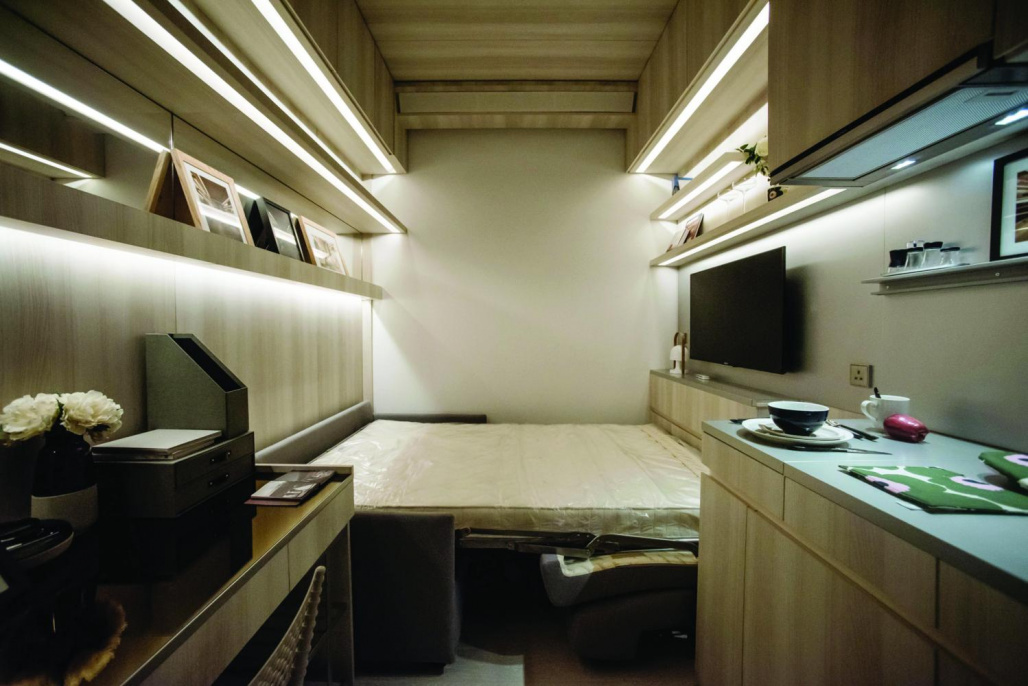 With buying a conventional (2- or 3-bedroom) apartment out of the question for any young graduate, even those with a guaranteed job, the studio option has become the norm.
Statistical data on the city's private construction and real estate transactions shows the housing format playing a leading role, with studios representing 52 per cent of the 2,365 housing unit licenses issued in 2020, for example.
By contrast, in the previous year just 22.9 per cent were studios, according to accounts from Portuguese-language newspaper Tribuna de Macau.
The same data for 2020 also shows studios dominating most other phases of real estate activity, with the format accounting for 847 requests for appraisal and approval (98.26 per cent of the total), 1,197 requests for inspections (49.52 per cent), 5,038 units in the design phase (57.87 per cent), 2,007 under construction and yet to be inspected (74.69 per cent) and 1,121 completed and under inspection (81.77 per cent).
"We can't sell the big houses. Property developers have reduced the typical size of a unit from 80–90 square meters to 20–30 square meters. That means poorer quality of life for the occupants," a property developer warned Tribuna de Macau in the piece cited above.