If the Center for Innovation and Entrepreneurship is the most important incubator in Macau, Professor Jerome Yen is responsible for its success. In this interview he talks about the past, but above all the present and the future, with an optimistic message: Macau has the right conditions to develop good start-ups.
Macau Business | June 2022 | Special Report | Start-ups in Macau

---
Professor Jerome Yen is probably the face of the local start-up ecosystem that is best-known outside Macau. In addition to being a Distinguished Professor, Department of Computer and Information Science, University of Macau, he is Head of UM's Center for Innovation and Entrepreneurship, the most successful incubator in the Region. Professor Yen has a long career – not just as an academic, but also as a professional in the field of business and finance – which he developed in Hong Kong. He has also been a professor of Innovation and Entrepreneurship at the University of Macau since 2017. He responds to questions from Macau Business below.
In general, does Macau have potential as a place for entrepreneurship?
Jerome Yen – Macau is very suitable for entrepreneurship; the geographical conditions of Macau are superior; there is a natural deep water port, convenient transportation; investment attraction competitiveness is strong. In addition to Macau's free economic system, the funds of companies registered in Macau are convenient, with no foreign exchange control. Registered Macau companies can enjoy a good trading environment, Macau's low tax rate system and low operating costs for registered Macau companies.
So, what is the most important factor in terms of geographic position that will benefit entrepreneurship in Macau?
J.Y. – With advantageous geographical conditions, it is backed by the Pearl River Delta, facing Hong Kong and Taiwan, and has a natural deep-water port. With convenient transportation, Macau is highly competitive in attracting investment. In addition, it has a free economic system, which makes it dynamic. It has rich capital, technology, talent and management experience to complement the advantages of land, natural resources and labour force in the Pearl River Delta region.
What is the most important human resource factor that will benefit entrepreneurship in Macau?
J.Y. – There are many excellent local technical talents in Macau, and also many excellent international talents. The Macau government is also pushing ahead with its talent introduction plan.
Are Macau's young people suitable for entrepreneurship?
J.Y. – Young people in Macau are very suitable for starting businesses, and the government provides the most favourable conditions for entrepreneurs. Some examples:
1. Starting a business can generate more contacts and connect with people at all levels of society.
2. If you succeed in starting a business, you can realize the freedom of wealth and live a free life in advance.
3. The Government will provide some relevant policies to support college students in Macau to start their own businesses.
4. You can choose to work in your favourite field.
Do you think young entrepreneurs are capable of some creative ideas?
J.Y. – Young people in Macau are suitable for starting businesses because they are ambitious, dynamic and courageous. Often new ideas come from young entrepreneurs, because they study at the cutting edge in the era of knowledge is knowledge and understand society's most pressing needs, and young entrepreneurs are brave people willing to fight. They are committed to innovation and put forward innovative ideas to create competitive advantages for their company's development. As a result, they tend to come up with better ideas.
---
"The government should create a healthy environment for entrepreneurs and promote excellent entrepreneurial spirit"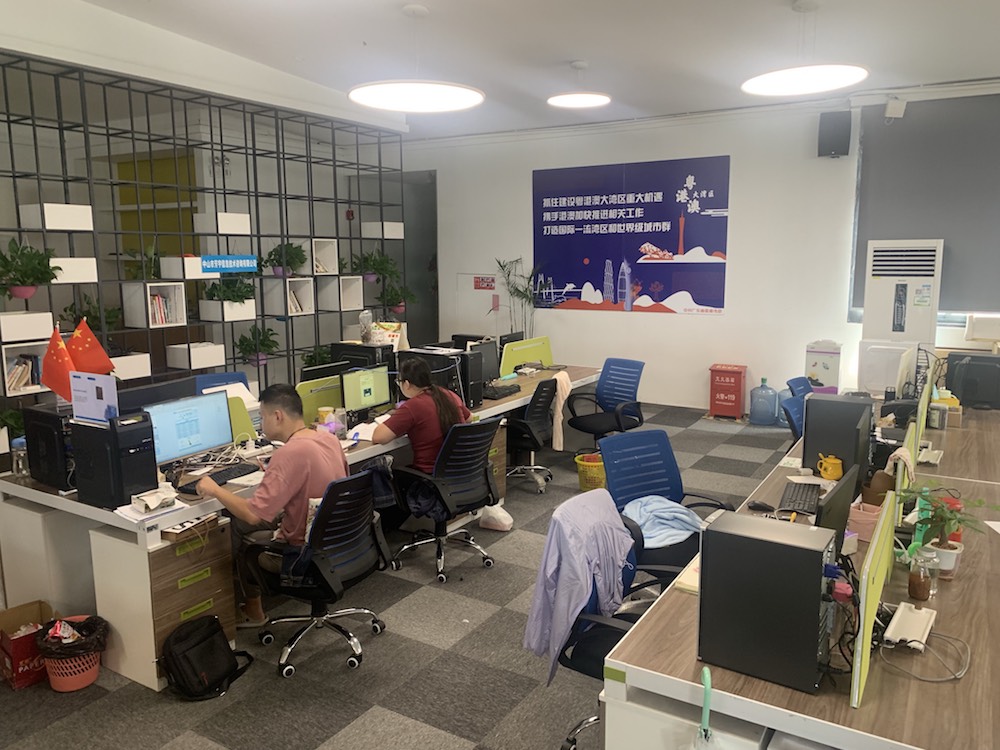 What are the difficulties in becoming an entrepreneur in Macau? What resources do young entrepreneurs need the most?
J.Y. – I think the most difficult part of starting a business is to find the right industry and seize the development opportunity. Then there's the start-up capital, the network and the talent involved. Finally, good product promotion and sales, and maintaining an enduring position in the market.
Is the government's work in cultivating local entrepreneurship effective? Where has not enough been done?
J.Y. – The government should create a healthy environment for entrepreneurs and promote excellent entrepreneurial spirit, implement the plan for enterprises to "go global". It should establish a sound cooperation mechanism, fully learn from advanced business models and the management experience of foreigners and foreign enterprises, strengthen communication and exchanges between domestic and foreign businesses and chambers of commerce and local enterprises in Macau and build a good platform for joint cooperation.
Deficiencies: insufficient start-up capital support and high start-up costs, leading to early start-up difficulties and high failure rate. Even with the start-up capital in place, a new enterprise may face difficulties maintaining its business due to a lack of merchants. Enterprises of different sizes should be differentiated to provide more targeted help.
Has the government's policy or its support done a good job helping young entrepreneurs? Do you have any data to support your statement?
J.Y. – The government has done a very good job in helping young people to start their own businesses. Not only can young people get financial support from the government, the government also often holds exhibitions to show off the latest achievements in entrepreneurship, where it is more convenient for entrepreneurs to exchange experience. For example, the University of Macau established its Center for Innovation and Entrepreneurship to better support entrepreneurial activities and develop entrepreneurial teams.
---
Pandemic: "Many start-up companies face the risk of bankruptcy"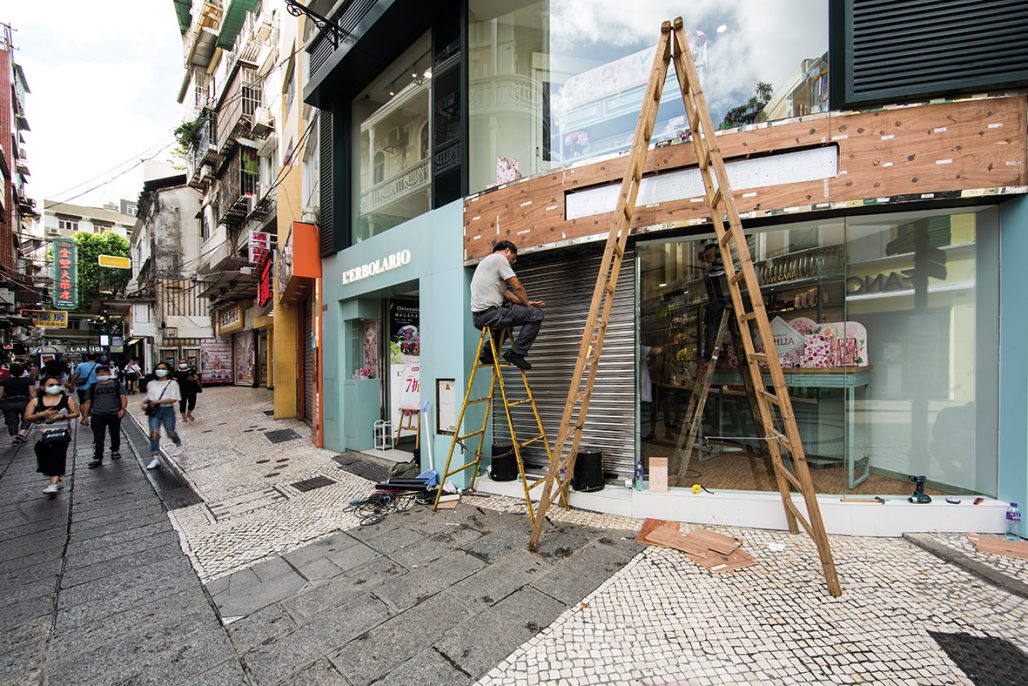 How is the pandemic affecting entrepreneurship (taking into account businesses started before and after the pandemic)?
J.Y. – Before the epidemic, entrepreneurs tended to work in real industries with fast cash flow, such as the service industry and catering, while after the epidemic, entrepreneurs turned to the Internet industry, which is less dependent on entities and less affected by the epidemic.
The economic downturn after the epidemic has made many start-up companies face the risk of bankruptcy and made many people lose confidence in starting a business. Moreover, the ability to resist risks has become one of the necessary capabilities of enterprises, and entrepreneurs will think more comprehensively when starting a business.
In this context, what is the challenge that young entrepreneurs will most often face? How have they changed their businesses to cope with the pandemic, for example opening an online shop or focusing on risk management?
J.Y. – Challenges: The biggest challenge is the ability to deal with risk. For example, the current epidemic has led to a sluggish economic environment and a decline in market demand. In the face of force majeure, it is critical for enterprises to continue to develop and formulate effective response plans. In business activities, there are many such risks. Only by improving the ability to resist risks can enterprises develop better. Meanwhile, there is the decline in market demand. The challenge is how to survive and make a profit in the face of force majeure such as the economic downturn caused by the epidemic.
Change: Carrying out a diversified development model, changing the company's profit model, choosing the online model that is least affected by the epidemic, making full use of the advantages of the Internet and online business, expanding sales network products and offline sales combination, carrying out online business, expanding online sales of goods. To the network with goods or live field, grasp the current needs of users.