Legal issues are often low on the list of a start-up's priorities. Next come the unpleasant surprises
Macau Business | June 2022 | Special Report | Start-ups in Macau

---
"It's not rare to see certain entrepreneurs looking for lawyers to fix their problems instead of seeking legal assistance to prevent them. It's worth noting that choosing to leave annoying and uncomfortable questions and situations for later will cost them more and be more painful," local lawyer Calvin Chui tells Macau Business.
Another local legal professional with experience in this field, Emanuel Soares, agrees: "Even with the younger founders, there is usually the awareness that they are creating valuable IP, or that they need to put things in writing in contracts. The main challenge, however, is that dealing with the legal aspect of the business is not a priority in their minds at this stage.
"Most of their focus is on developing the idea or product so, typically, a legal issue will be handled merely by using a template document found online or by simply ignoring it for the time being," Mr Soares adds. "So, with just a little bit of help and guidance, many of the basic legal risks can be dealt with and mitigated appropriately."
Mr Chui concurs: "In my experience many start-up companies innately focus more on their business. In the beginning, essential legal issues – such as the registration of patents and trademarks, the type of contracts (employment, service agreements) that are adequate for the business, the definition of a correct and adequate corporate format, tax matters adjacent to the performance of the activity – are more often than not given less attention."
"In the beginning, essential legal issues – such as the registration of patents and trademarks, types of contracts (employment, service agreements) – are more often than not given less attention" – Calvin Chui
Emanuel Soares of MdME Lawyers contributes that "most of the issues arise from the fact that, for many of Macau's start-up founders, this is the first time they are running a business. It's normal therefore that there should be a lot of questions on how to handle the legal aspects of operating a company. A particularly sensitive issue for start-ups is how to manage the relationships between the founders themselves and how to these should be structured and documented from a legal standpoint."
"The other major source of legal issues," Mr Soares continues, "typically arises during the initial fundraising stage, when founders are dealing with potential investors for the first time. These investors are generally more business-savvy than the founders, and there will be different types of legal agreements, obligations and undertakings to consider that the founders will not be quite familiar with."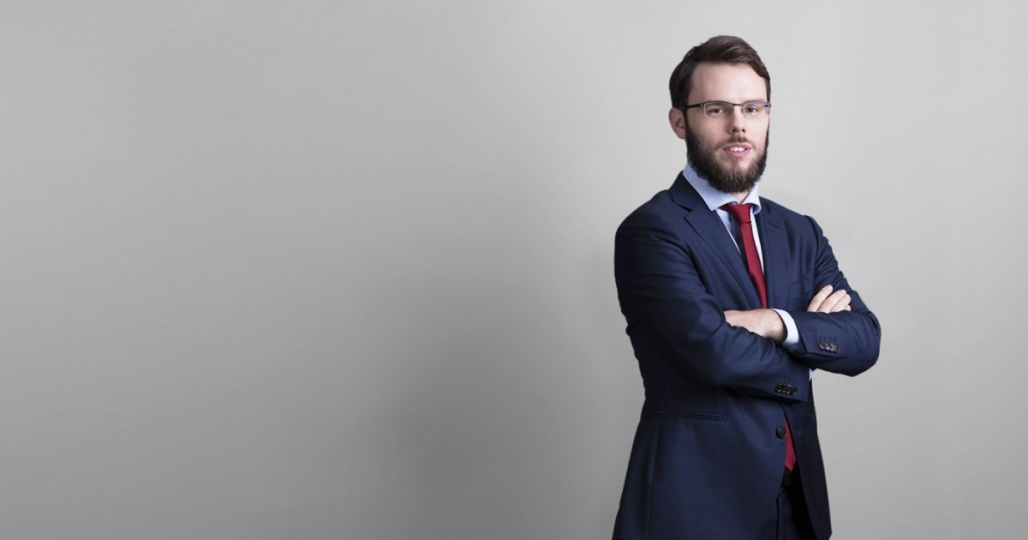 "Typically, a legal issue will be handled merely by using a template document found online or by simply ignoring it for the time being" – Emanuel Soares
Problems tend to get worse – and this is on the increase – when young entrepreneurs decide to leave Macau and go to mainland cities where there are different legal systems.
"For sure!" Calvin Chui of Lektou Law Office answers. "That's why it is extremely important to have legal assistance in both jurisdictions, even in multiple different cities. It's a privilege being part of our firm, which is equipped with an extensive global network of offices including our J.V. offices in Hengqin and in Shenzhen. This allows to us to do close follow-up with companies throughout their expansion across borders."
Emanuel Soares believes "the mainland is an obvious target for Macau start-ups for expansion and fundraising. However, it operates in a completely different environment, both in terms of legal framework and in the way things are done from a business standpoint. It is no doubt a challenge for young entrepreneurs to take on such a huge potential market, but also a great opportunity. As it gets progressively easier for Macau start-ups to expand and settle in the new in-depth cooperation zone, Hengqin in particular will be an attractive choice for Macau entrepreneurs who wish to establish their presence in the mainland and get their foot in the door with the Chinese market."
---
"It's an immense advantage to have the relevant experience"
Is any lawyer qualified to help a start-up, or does the subject require an expert?
"From one perspective, any lawyer will be as able to assist a start-up dealing with Macau legal issues as it is able to help any other business operating in Macau. Macau doesn't have a particularly developed ecosystem of innovation or specific legislation to address it, so in this respect I wouldn't say there are really any start-up 'experts' in Macau," Emanuel Soares (MdME) replies.
However, he adds, "it is worth noting that the global start-up environment is highly interconnected, and most of the available information which founders will have access to online comes from other jurisdictions. Also, there are certain legal areas, for example the fundraising process, which adhere to standard practices that are fairly similar the world over. In this regard, it's an immense advantage to have the relevant experience in this field of practice to better understand what founders want and need and to be able to work with this international standard practice and offer practical solutions which are also adapted to our own legal system."
Calvin Chui (Lektou) underlines the fact that the start-up ecosystem is "a multidisciplinary one," such that lawyers involved in assisting start-ups "will not rest on legal professional qualifications but will be equipped with a multidisciplinary profile, possessing proven experience in the areas involved in such an ecosystem and speaking the same language as the start-ups.
"As a legal professional and part of one of Macau's most renowned law offices, with its diversified team of qualified professionals possessing solid academic profiles, where the experience of the seniors merges with the energy of the juniors in complete synergy, I can say we are honoured and able to provide a wide range of legal services in several areas, such as legal feasibility of a business, corporate and finance, protection of assets, privacy, cybersecurity, taxation, labour and employment, IP and so on," Mr Chui expounds.
Mr Soares details how in 2018, as part of the firm's social responsibility program, MdME began cooperating with the Macau Young Entrepreneur Incubation Center: "In that context, I have been providing pro-bono mentorship and consultation to its members on legal matters. I work mainly with early-stage startups, so most of the legal issues I advise on are the day-to-day legal questions such as helping review a contract or advising on issues such as compliance or corporate matters."