Macau Business | May 2022 | Special Report | China-Portugal investment: All changed 10 years ago

---
Bank of China
It's noteworthy that Bank of China's only branch on the Iberian Peninsula is in Lisbon (not Madrid or Barcelona).
Bank of China paid close attention to the interests of Chinese companies (state-owned and private) in Portugal and by mid-2013 already had its doors open in the centre of Lisbon.
It is public knowledge that the Lisbon branch provided support to several Chinese entities with interests in Portugal, as well as to several Portuguese investment projects.
As a sign of their attentiveness to characteristics of the Portuguese market, as of 2016 Bank of China has been providing mortgage loans – "in order to satisfy the intense demand for real estate from foreign investors in Portugal," the bank says.
Although there are other banks with Chinese capital in Portugal (Bison, Haitong), Bank of China claims to be "the only Chinese-funded commercial bank currently registered in Portugal". It therefore also distinguishes itself by offering demand deposits and term deposits denominated in RMB.
Be Water
Beijing Enterprises Water Group, the leader in water treatment systems in China, bought Veolia's water business in Portugal in 2013 for MOP856 million.
Beijing Enterprises Water, through its subsidiary Be Water, began managing four water supply and sanitation concessions in Portugal (in Mafra, Ourém, Valongo and Paredes) but recently lost two of them.
In Mafra, the two parties reached an agreement to bring the end of the concession forward, with Be Water receiving €21 million. In Paredes there was a unilateral decision by the municipality to reverse the privatization of the water utility, and Be Water is seeking compensation of €133 million in court.
In Ourém, the Be Water service generated discontent due to issues of overcharging reported by users and the media.
Be Water has been chaired since 2017 by Alberto Carvalho Neto, founder of the Portugal–China Young Entrepreneurs Association.
Bison Bank
Bison Bank is an institution based in Portugal, owned by Bison Capital Financial Holdings (Hong Kong) Limited and incorporated in Hong Kong upon the latter's acquisition (in 2018) of Banif – Banco de Investimento.
Bison aims to distinguish itself through its "privileged link to the Asian market", positioning itself as the "financial bridge from Asia to Europe and vice versa" and opening "investment opportunities in the greatest variety of countries."
But things didn't go exactly as planned.
When the Chinese group bought the former Banif it committed to injecting €60 million into the Portuguese bank by the end of 2019. However, only 41 million came in through a capital increase carried out in 2018. In response, the Bank of Portugal demanded a capital increase of €19 million, which the Chinese group only completed last year.
In 2019, it was reported that shareholders had put Bison Bank up for sale due to financial difficulties, but the sale did not materialize.
On the contrary, in 2021 it became known that Bison Bank had been "accepted by the Central Bank of China as a member of CIPS, a leading institution that provides payment and clearing services to financial institutions in cross-border RMB transactions."
CCCC (China Communications Construction Co.)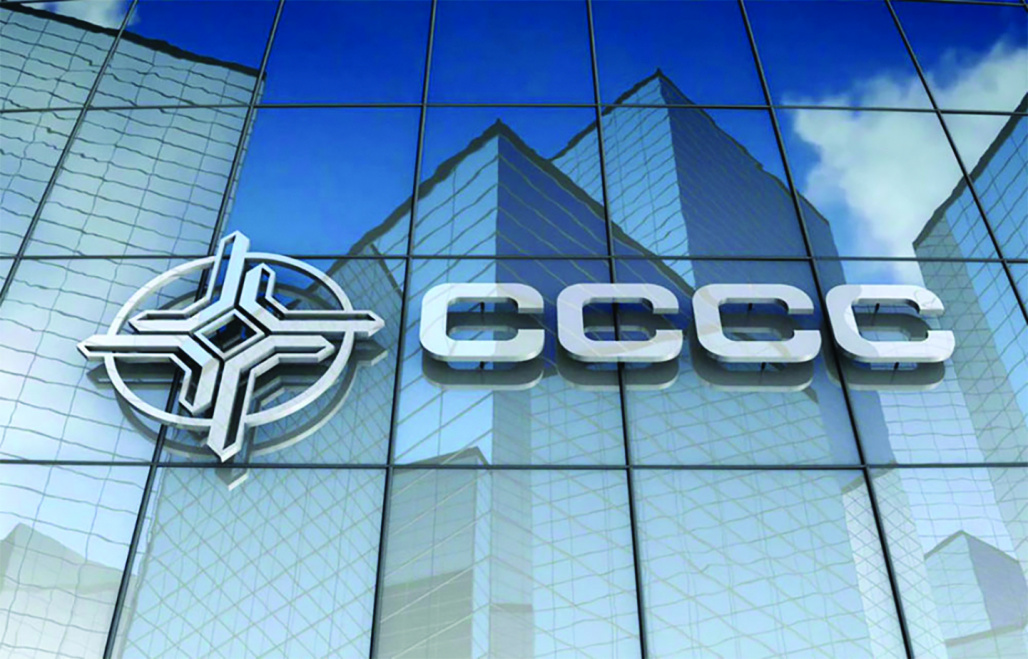 China Communications Construction Co., Ltd (CCCC), the fourth largest construction company in the world, is a leader in transport infrastructure in China focused on the construction and design of large infrastructure. CCCC debuted in Portugal with a bang, last year acquiring 32.4 percent of share capital in Mota-Engil, Portugal's largest construction company.
The Chinese construction company initially bought just 23 percent of Mota-Engil for €169.4 million, subsequently establishing its current position through a capital increase.
There are no official figures for the total investment, but it's thought to exceed €200 million.
Mota-Engil is the leader in Portugal and ranks among Europe's thirty largest construction companies. The Mota-Engil Group operates in 24 countries in three different geographic areas, namely Europe, Africa and Latin America.
"For CCCC, the Portuguese market is tiny; the rationale has to be the access to new markets, the experience Mota-Engil has acquired in Africa and Latin America and the relationships it has cultivated with governments there," an expert said some days after the acquisition.
COFCO – China National Cereals, Oils and Foodstuffs Corporation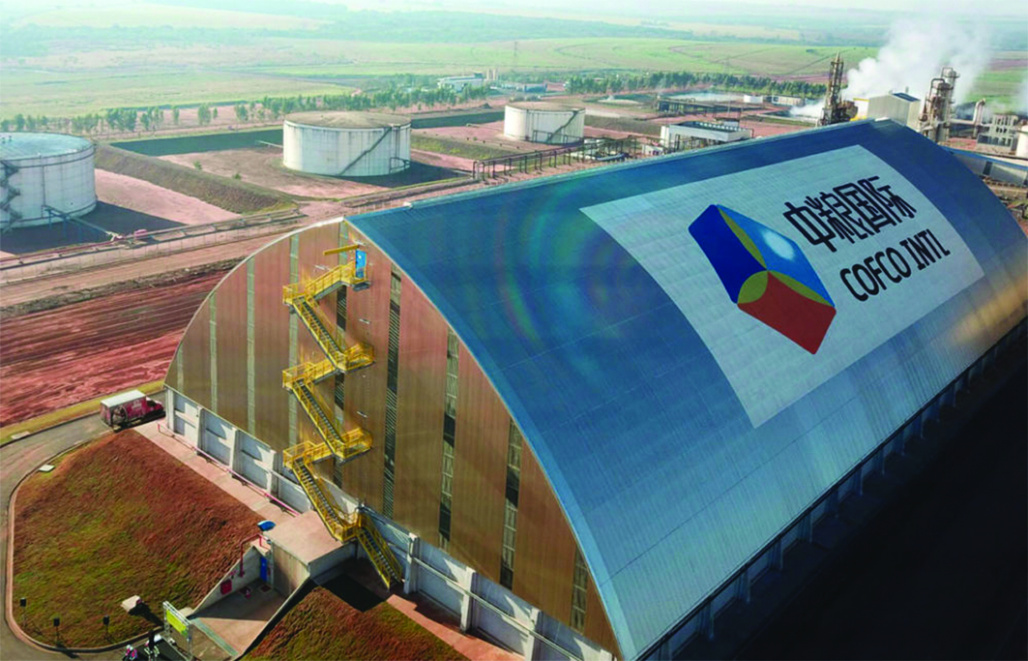 In 2019, the COFCO International group, a Chinese agro-industrial trading company present in 35 countries and with around 12 thousand workers, opened a "Centre of Excellence" in Portugal and began hiring professionals in the areas of finance and IT, from any country, with a focus on Portuguese skilled labour: the goal was to have a staff of around 400 by the end of 2021, but the pandemic may have partially delayed the plans.
Corporate services at a global level, particularly in the areas of IT, finance, operations, human resources and procurement, will be provided out of Matosinhos (in the Greater Porto Area). This venue will also be home to work in the areas of global sustainability, branding, taxation and compliance. COFCO's global headquarters are in Geneva.
The protocol for the creation of this centre was signed in December of 2018 between the President of China, Xi Jinping, and the Prime Minister of Portugal, António Costa.
CSCEC – China State Construction Engineering Corporation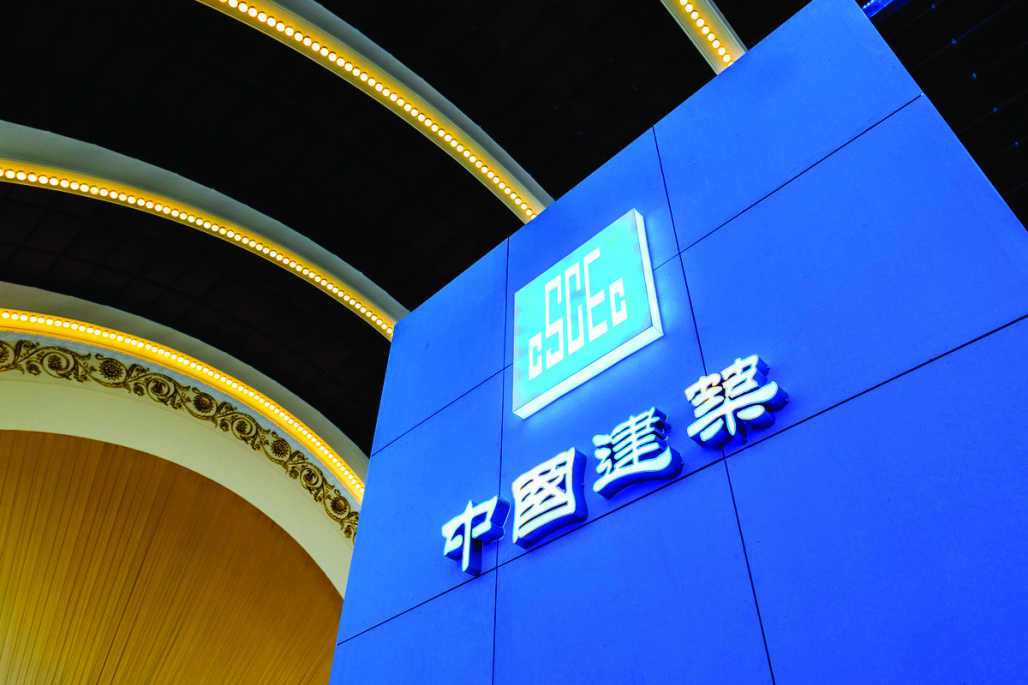 Unlike CCCC, China State Construction Engineering Corporation (CSCEC, a state-owned company and the largest construction group in the world) entered Portugal slowly, beginning in 2018.
Using the structure of its existing company in Macau, China Construction Engineering (Macau), it began by locating partners for new projects.
CSCEC's plans allowed for both acquisitions of capital from Portuguese companies as well as participation in consortia with Portuguese companies on applications for public tenders.
Its first deal was the acquisition in 2019 of 50 per cent of a Portuguese real estate company set to develop a large office, housing and commercial project near Lisbon.
In 2020, Bloomberg reported that CSCEC might be interested in purchasing a part of Portugal's main motorway concessionaire, but this interest was not formalized and the deal would ultimately be conducted shaking South Korean hands, among others.
The last two years have brought no news of further projects.
CTG – China Three Gorges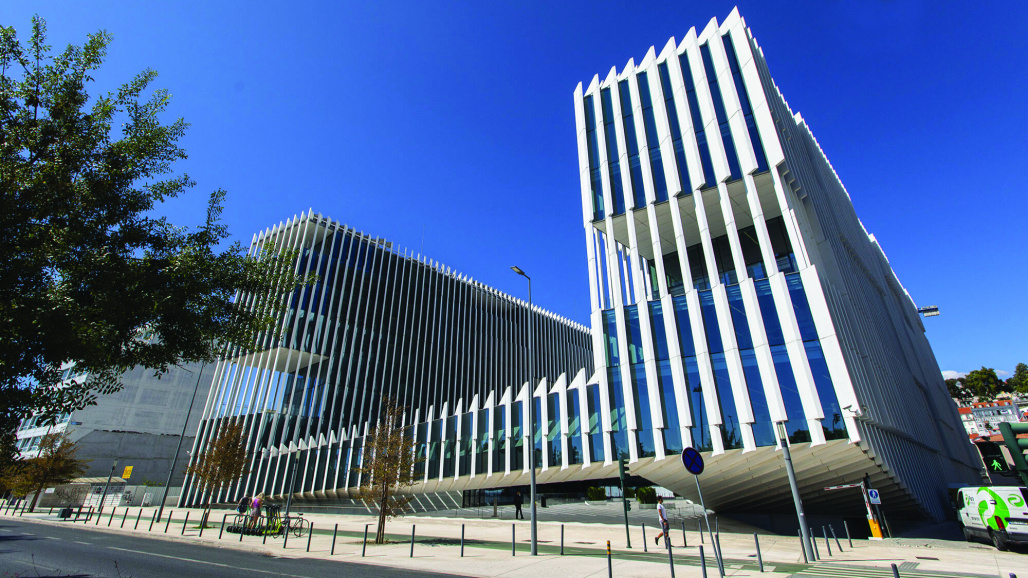 The last decade has seen a number of things take place, as discussed in the preceding article, but in essence, everything has remained the same: CTG remains the primary shareholder in EDP and in its increasingly important subsidiary EDP Renováveis (Renewables).
The acquisition agreement made it clear that CTG had to invest €2 billion between 2012 and 2015 in renewable energy holdings, €800 million of that within the partnership's first year. That commitment was plain to see when, in 2013, CTG acquired 49 per cent of EDP Renováveis following a favourable ruling from the Antitrust Authority.
Despite the guaranteed financing from CTG "the company was not able to maintain its objectives and achieve the expected results, having defined those as wanting to record both EBITDA growth and growth in annual net income," says an academic study on the deal, published last year.
In other words, EDP's total turnover has been declining year on year (with the notable exception of 2017), and as a result of the fall in turnover neither EBITDA, pre-tax income nor the company's net income "achieved the growth expected."
This same research paper states that the "shareholders were the real winners in the transaction given the significant rise in stock price, which increased their wealth, and the upward trend witnessed in dividend distribution."
"In conclusion, combining all the topics studied and all measures of success, the alliance was very successful for EDP as a group and for its shareholders," another study found – CTG's purchase of EDP, the largest deal made in Portugal in the last 10 years, has attracted a lot of attention, particularly in the field of scientific research.
CTIEC – China Triumph International Engineering Company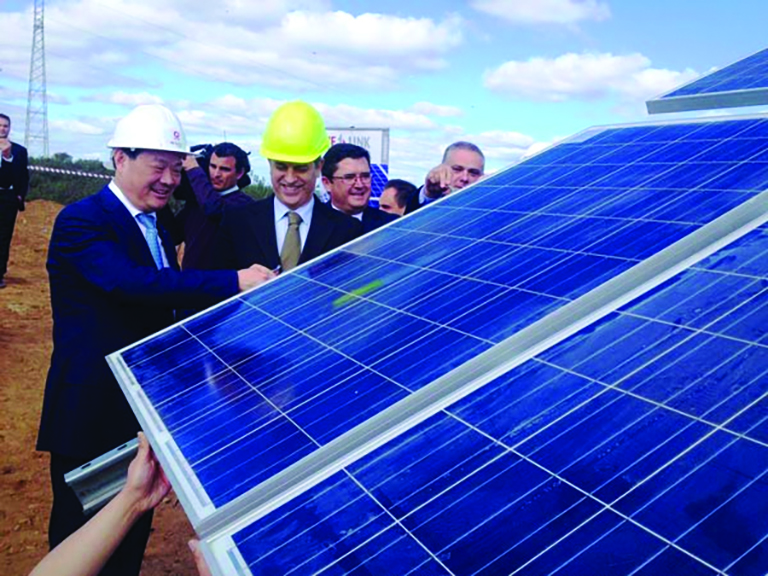 In October of last year, Portugal's largest solar plant ("photovoltaic solar park") was inaugurated, capable of producing enough energy to supply 200,000 families.
Investment: between €170 and €200 million.
Among the project's main partners is China Triumph International Engineering Company (CTIEC), which has already announced its intention to invest a further "40 to 50 million euros in the expansion and improvement of the park."
CTIEC's president, Peng Shou, revealed, "This is our first project in Portugal, but in the future, within three to five years, we want to reach one gigawatt (GW)" of power. Currently, the project produces around 300 MW of power.
CTIEC belongs to Triumph Group, a member of the state-owned China National Building Material Group and itself an enterprise group consisting of CTIEC and Bengbu Design & Research Institute for Glass Industry and their subsidiary groups and companies.
Chinese manufacturer Jetion Solar (China) Co. Ltd supplied the 661,500 solar panels installed across 320 hectares, while CTIEC's parent company, China National Building Material Co., Ltd, was the main contractor.
Regarding the Portuguese authorities' receptiveness towards CTIEC, its chairman offered abundant praise: "I was very well received; I want to thank the Portuguese Government for the strong support. In the future, China wants to make its great contribution to the continued economic development of Portugal and wants to continue to invest heavily in Portugal," Peng Shou told the Portuguese business newspaper Jornal de Negócios.
China Tianying
China Tianying (CNTY), an environmental protection and new energy enterprise, started by buying minority positions in two waste collection and treatment companies (SUMA and EGF – Empresa Geral de Fomento).
The private Chinese company, based in Shanghai, then bought two companies (the Portuguese life- and non-life insurance operations) from French insurer Groupama, marking a radical change in its policy of intervention and a "first step into the insurance industry, aiming at an internationalization strategy," the company reports.
According to CNTY management, the goal is to grow not only in Portugal but also in Portuguese-speaking countries in Africa and South America through the insurance business.
The newest development is even more surprising: after insurance, China Tianying intends to enter the banking sector and has submitted a proposal to underwrite a capital increase in Portugal's Banco CTT, taking a position of up to 30 per cent of the capital.
The results of this ambition are not yet known.
EMGI Investment Group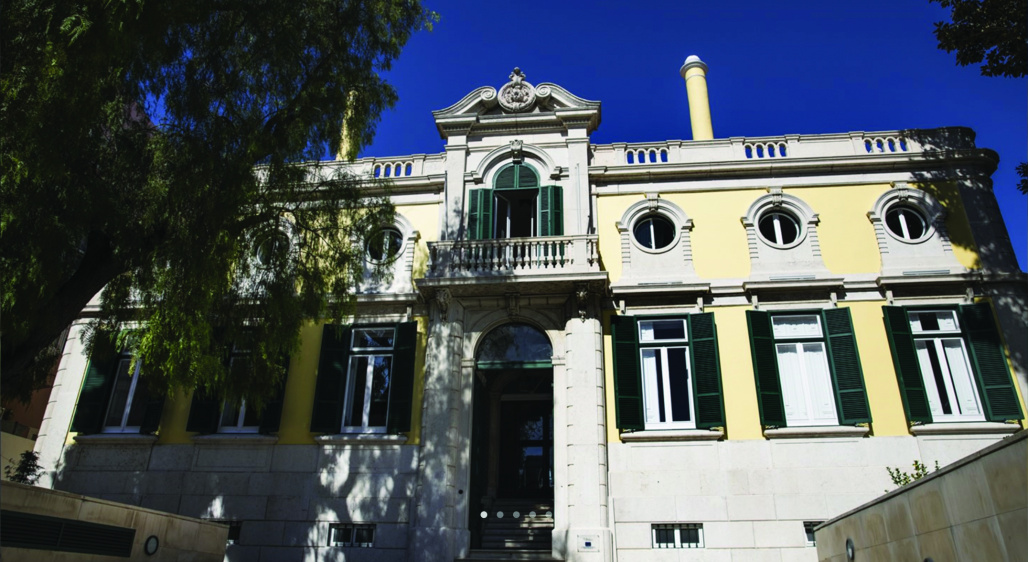 EMGI Group is responsible for one of the largest real estate investments currently taking place in Portugal's capital city (on the site of a 14-hectare former quarry).
It's the Tapada do Tejo development, valued at €300 million, which translates to 550 apartments, offices and retail spaces.
But while this is indeed the largest real estate project in Portugal owned by Chinese capital, it is by no means EMGI Group's first venture in Lisbon: they have undertaken several residential rehabilitation projects in some of the city's most upscale areas since 2014, aimed at the luxury segment.
About EMGI Group little is known
"2004 – with the construction of the emblematic Shanghai Citigroup Tower in Shanghai's Lujiazui financial district – represented a year of strong growth for EMGI and allowed the company to start a process of international expansion and investment diversification," the company says.
According to the same source, EMGI has investments in California, including hotels, residential condominiums and commercial buildings, in Australia (having obtained development permits for oil & gas exploration) and in Canada (iron and copper mining projects).
EMGI Investment Group, as it is registered in Portugal, is owned by Shanghai Shenxu Mechanical & Electrical Equipment Engineering Co., based in Shanghai. Its only manager, until recently, was a Chinese citizen named Gang Ding, residing in Macau.
Fosun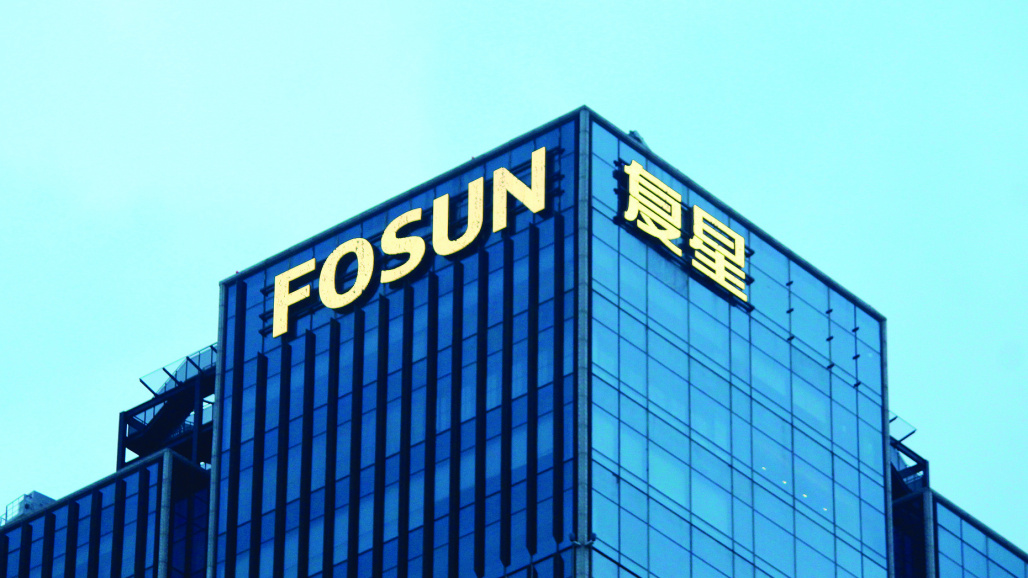 Even more than CTG, Shanghai-based Fosun is the company leading Chinese investments in Portugal.
Since 2014 – when it bought 80 per cent of Portugal's largest insurance group, Fidelidade, from the owner of Macau's BNU for more than MOP9 billion – Fosun's interest in the Portuguese economy has never waned.
Two years later Fosun diversified its portfolio and became the biggest shareholder in Portugal's largest private bank, Millennium bcp, acquiring 16.7 per cent for MOP1.5 billion. At present, Fosun now holds 27 per cent of the bank.
But Fosun's forays in Portugal do not end with banking and insurance: the company owns one of the country's main health groups comprising several hospitals, Luz Saúde.
And, apparently, Fosun wants more: according to recent news it is among the candidates to buy another important private health group in Portugal (Lusíadas) from a US company.
This latest business is valued at €200 million, and even if Fosun loses out, its expression of interest demonstrates continued appetite for the Portuguese market.
All in all, Fosun has already invested around MOP25 billion in Portugal (€2.8 billion) and stands out on the list of major Chinese investors in the country.
So while China Three Gorges can lay claim to Portugal's largest Chinese deal, Fosun takes the honour of top investor.
Haitong Bank
Portugal's Haitong Bank, S.A. is part of Haitong Securities Co., Ltd, "a leading investment bank and securities firm in China with a broad international footprint." All the Bank's global activity is managed from its head office in Lisbon, including its new Macau Branch, which shareholders expect to play "a strategic role in accelerating our cross-border business with a China angle, improving the coordination with Haitong Group as well as gaining a foothold in the Greater Bay Area."
Haitong also has offices in Spain, the UK, Poland and Brazil and operates primarily in the area of wealth management and investment banking.
In 2015, Banco Espírito Santo de Investimento, S.A. (BESI) was put up for sale, and Haitong Securities Co., Ltd made the highest offer (MOP3.4 billion).
The bank has been achieving positive results, reflected in profits of €3.6 million in 2021, more than double those recorded in 2020.
ICBC – Industrial and Commercial Bank of China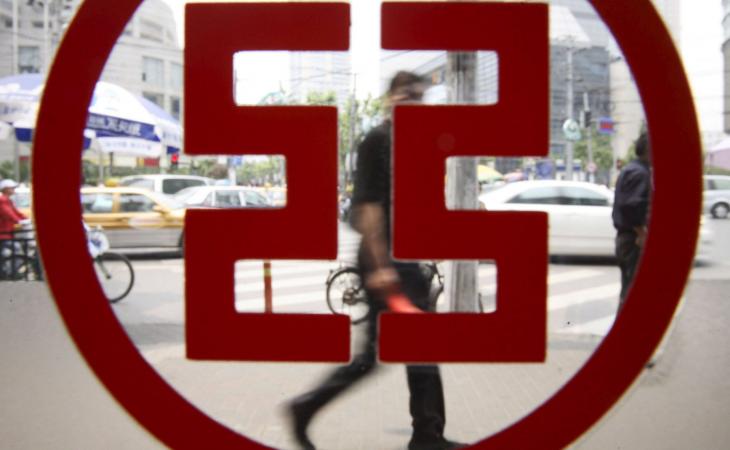 CTG's EDP deal in Portugal indirectly enticed other Chinese companies into the fray, but at least one came as a direct result of the purchase of the Portuguese electric company.
In 2012, the Industrial and Commercial Bank of China announced it had submitted an application to open a full-fledged branch in Lisbon through its Macau structure (ICBC had been operating a representative office in the Portuguese capital via the same route since 2006).
That would have made this largest bank in the world by total assets and world's biggest public company, according to the latest Forbes ranking, the first Chinese bank to establish itself in Portugal.
But for reasons that were never explained and that Macau Business was unable to ascertain despite several attempts to contact the Bank of Portugal and ICBC the branch never opened, and ICBC still operates in Portugal via a representative office that remains dependent on Macau.
Jiawei Alimentação
In 2019, the company Jiawei Alimentação was set up in Portugal by four partners (two Chinese nationals resident in Portugal and two in France) to create a crystal dumpling factory in the south of the country.
Not much information is available, but the City Council of Vendas Novas, where the industrial unit is located, announced the investment was around €2.5 million and employed some 40 workers.
The factory has been operating for two years (that is, it opened in the middle of the pandemic) with all of its production exported to France.
The company makes a point of stating that it buys almost all the raw materials required to produce this traditional Chinese delicacy, for both the thin dough wrapper and the filling, in Portugal.
According to reports, this is the group's fifth factory, with others located in France, China, Hungary and Spain.
Level Constellation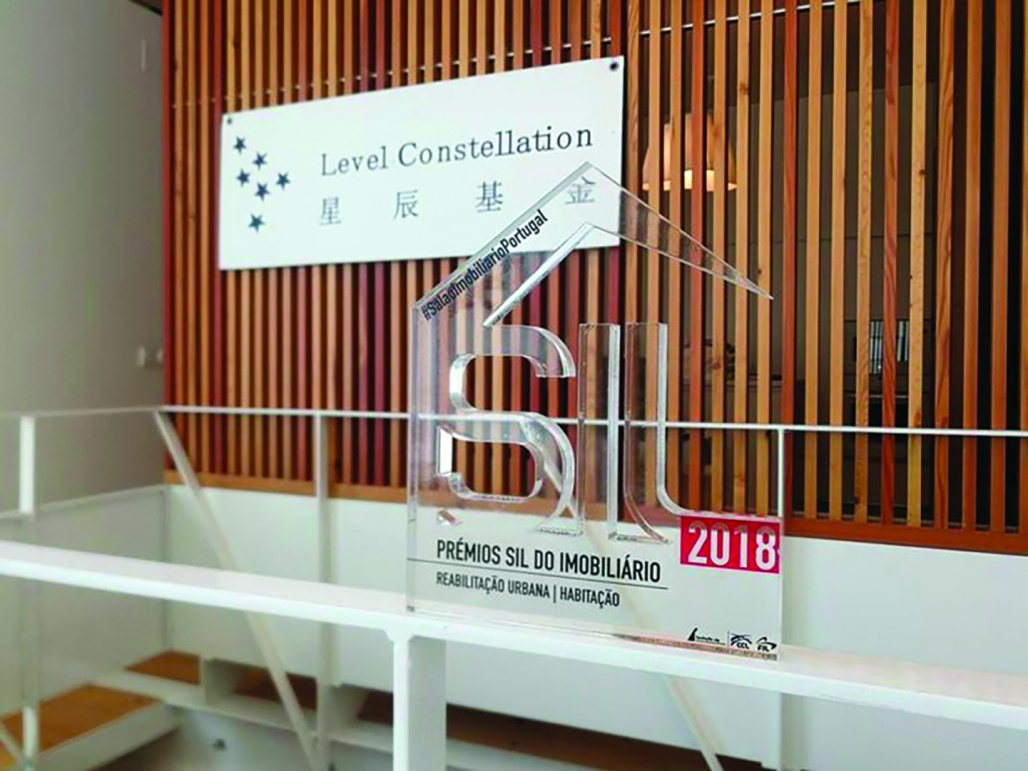 Like EMGI Investment Group, Level Constellation set up shop in Portugal in 2014.
Of the various Chinese-owned companies in Portugal's real estate sector, this is the best known with the greatest number of projects completed.
Level Constellation also stands out for the fact that it does not limit its real estate projects to Lisbon, whether new-build construction or urban rehabilitation.
An example is the planned investment on São Miguel (the largest island in the Azores) to restore its abandoned Hotel Monte Palace, in disuse since 1990. This will mean a diversification of the company's investments in Portugal and a foray into tourism. The pandemic will have delayed progress on the project, but other works continue, especially in the country's capital.
Finally, another distinction for Level Constellation: it starred in what has been presented as the largest solidarity project ever developed in Portugal's real estate sector: the rebuilding of a school destroyed by fire in 2017. Under the leadership of Level Constellation, more than €500,000 were raised from dozens of companies. The project, now complete, won the National Urban Rehabilitation award in 2020.
Kin Long Group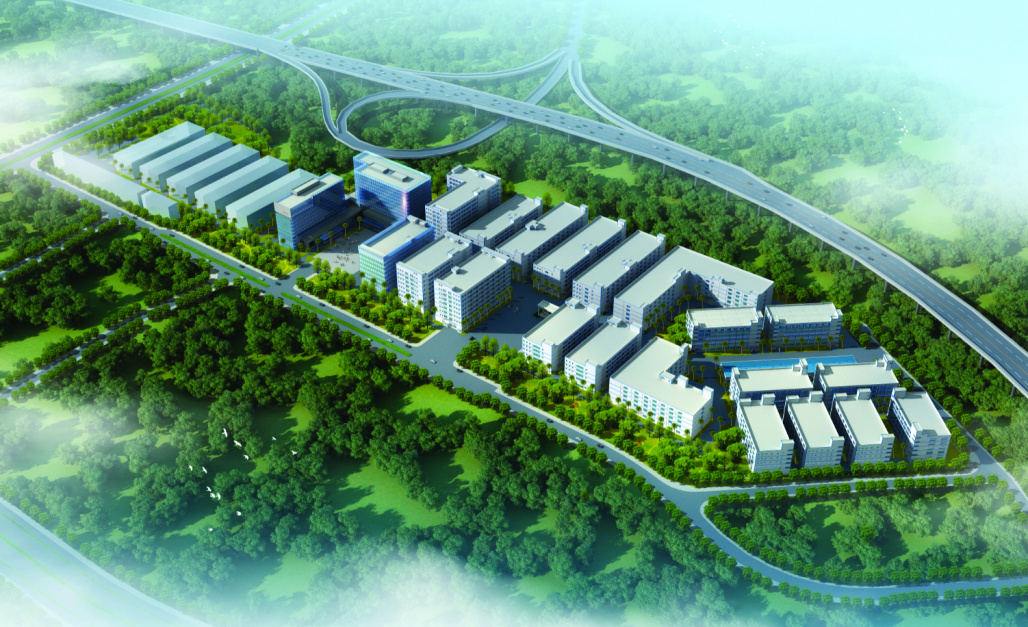 Guangdong KinLong Hardware Products Co., Ltd (headquartered in Dongguan) has around 13,000 employees, occupies an industrial area of around 600,000 m2 and operates in over 100 countries.
From a successful IPO on the SME board of the Shenzhen Stock Exchange, Kin Long has grown to become the largest listed company in the construction hardware industry.
It has had a presence in Portugal since 2019, when it acquired Cifial bathroom fixtures, one of the foremost companies of its kind in Portugal with primary markets in the US and UK.
Active in ceramics and metalworking for nearly 120 years, Cifial has three industrial units in Portugal and a branch in the United Kingdom.
Already this year Kin Long has prompted a collective dismissal (of about 40 workers) in one of them, a rare occurrence in companies owned by Chinese capital in Portugal.
Reformosa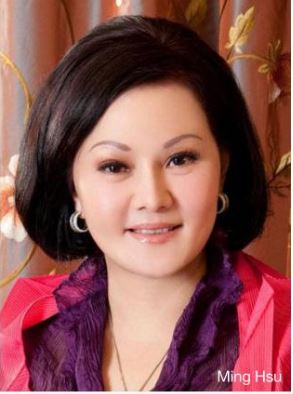 The Portuguese public was taken aback when, in 2020, it was reported that a businesswoman, Ming Chu Hsu, residing in Hong Kong, had offered 80 ventilators to Portuguese medical facilities to combat the effects of the pandemic, at a value of close to €5 million.
However, this was not the first time Hsu had made significant donations in the field of philanthropy and patronage: just the previous year the businesswoman gave €2 million to a public university in Lisbon.
Hsu is the founder of Reformosa, a real estate company active in the Portuguese market since 2014.
In the eight years since she has already completed several projects, almost all of them in the Lisbon area, with others currently underway.
Bloom Marinha, for example, with a budget of €100 million, appeals to the higher sector with luxury villas. This is probably Hsu's biggest investment, though shared with another investor.
Of Ming Chu Hsu, herself, little to nothing is known.
The only time she's given a statement to the press, to Macau Business in fact, the businesswoman explained that philanthropy was "just a sign of thanks and commitment towards Portugal."
According to some sources, Ming Chu Hsu is the largest foreign real estate investor in the Portuguese capital city.
State Grid
While CTG has been very active in EDP (to the point of launching a takeover bid for the entirety of its capital), China's state-owned State Grid has opted for a completely low-profile approach to its Portuguese investment, a 25 per cent stake in the national electricity grid (REN).
The two deals took place almost at the same time, but that's not the only reason they're associated: from the beginning there has been controversy over the notion that the Chinese state should control both Portugal's largest electric company and its main energy distribution network, an unusual situation anywhere in Europe.
Although the government in Lisbon does not share these concerns, ten years later voices can still be heard demanding the situation be rectified, a fact that might help explain State Grid's discreet stance.
Another relevant fact: despite State Grid occupying three seats on the Board of Directors, the Executive Committee is completely Portuguese, with managers in their posts for many years. And another: in the decade since the deal, State Grid has not expressed an intention to sell or to buy more capital in REN.
---
CEFC China Energy
Between 2017 and 2018, a Chinese company appears interested in transacting two big deals in Portugal: the purchase of an insurance company (Montepio Seguros) and an oil company (Partex).
That company was CEFC China Energy, one of the China's ten largest private companies as of 2014. The company had featured on the Fortune Global 500 list since 2013 and was ranked 229th in 2016.
The insurance business was certain to fetch some €250 million, and the oil business would be worth at least twice as much.
But despite the international rankings and assessments, something was not right with CEFC China Energy. And the Portuguese authorities knew it, to the point that they blocked the sale of the two businesses, forcing those selling to find new buyers.
In March 2020, the company was declared bankrupt by a Shanghai court along with its several subsidiaries. It had used a complex web of affiliated companies to facilitate fake deals, inflate trade figures and obtain bank loans to fuel its aggressive expansion, according to the Chinese press.