Marketing alone is insufficient to change a city's image. We need to focus more on our unique features that can be easily remembered and distinguish us from other destinations
Macau Business | April 2022 | Special Report | Macau's branding challenge
---
The MGTO is currently preparing to launch a new promotional theme "aiming to renew the invitation for visitors to experience the variety of travel offers that continue to emerge in the city," the Tourism Office told Macau Business.
In other words, marketing is once again called for, whether for a simple rebranding or for something more complex, such as repositioning.
As Macau-based scholar Matthew Liu explains to Macau Business, "in the case of Macau, it is better to be regarded as repositioning rather than just rebranding. Macau has been putting enduring efforts into repositioning the conventional core gambling industry to drive other ecosystems along."
For this professor of Marketing at the University of Macau, "no matter what the city/region is, both tourism branding and marketing are needed. Identity could be the essence of the destination, from which we gain inside knowledge about the place. Marketing is a viable strategy to popularize the destination, thus making it known to the outside."
Professor Liu notes that the MGTO's efforts at promoting Macau as an integrated tourism destination and expanding high-value markets are highlighted as key objectives for the tourism industry, "which focus on cultural contrasts between the East and West, old and new and heritage and modern distinctive elements. These objectives are accompanied by marketing messages such as Experience Macau in Your Own Style, highlighting the many and diverse experiences one can enjoy in Macau, and A Tour of Historical Trails, which encourages tourists to explore Macau's Historic Centre."
Marketing is a powerful tool, but it cannot be dissociated from reality, argues Veronica Lam, Macao Institute for Tourism Studies (IFTM): "Destination branding is to reinforce the destination's competitive assets. It is to communicate the distinctive personality and unique values of a destination."
Amy So, Associate Professor, Department of Integrated Resort and Tourism Management, Faculty of Business Administration, University of Macau agrees: "Diversity in general as a tourism strategy is good. However, when branding a destination, we may want to focus more on our unique features that can be easily remembered and distinguish us from other destinations."
A study carried out in Macau in 2016 on this very topic (Rebranding Macau: views of cultural industry insiders) concluded precisely that "marketing alone is insufficient to change a city image. Also needed are careful and realistic planning by the relevant authorities and a commitment to infrastructure provision and product development."
It is also for these reasons that Professor Glenn McCartney says in his interview, published in this special report, that "the official positioning has featured heritage, culture and events as a positioning statement. Which is a positive one to position a destination. The issue in marketing is that you can say you are anything and the challenge is that it is perceived as believable and valid in the minds of those travelers you are pitching the messaging to."
---
A postcolonial marketing strategy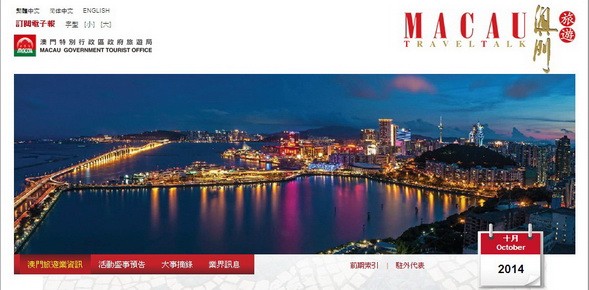 "Our analysis shows that the decolonization project has engendered a strong discourse of harmony, which interprets Macau's past as a peaceful Chinese international port. This discourse of harmony underlies Macau's 'East meets West' marketing strategy. It reinforces Macau's identity and is explicitly formulated to fit to 'a harmonious mix of Chinese and Portuguese cultures.' This identity not only explains Macau's obvious multicultural diversity, but also creates the conditions for the city to act as an intermediary for business collaboration between China and Portuguese-speaking countries." This according to the three authors of Promoting postcolonial destinations: Paradoxical relations between decolonization and "East meets West".
"To entrench its post-handover identity as a Chinese international entrepôt, decolonization has focused on (re)interpreting Macau as a Chinese city rather than an isolated and rustic Portuguese colony. Not surprisingly, analysis of Macau's tourism promotional materials in both Chinese and English found no actual use of the word 'colony'. This suggests that Macau's pre-colonial and colonial histories have been (re)produced to accommodate its emerging Chinese identity," add the authors, all from English universities.
The study, published last year, concludes: "Unlike Hong Kong, the discourse of transformation here implies the openness of the Chinese government as well as their exercise of political power over Macau's affairs. For example, the permanent exhibition at the Macau Museum presents the fascinating history that identifies Macau as the first 'East meets West' place in China, since Macau was the site for China's early contact with the rest of the world before the 19th century. What is striking is that unlike other postcolonial destinations, where colonial discourse continues to address the superiority of the former colonizer embedded in their heritage representation, discourses surrounding Macau's 'East meets West' ethos have been revised to reflect it's decolonization as a Chinese city throughout history."