The Urban Master Plan and LRT project go hand in hand. But it will not always be easy to reconcile common goals
MB November 2021 Special Report | LRT, the unloved
It was certainly no coincidence that the Macau Government conducted its special consultation on the "Master Plan Project (2020 – 2040)" at same time as its consultation on that most ambitious of LRT lines, the East Line.
In fact, when asked about a possible LRT line in the Peninsula, the Secretary for Public Works and Transport was the first to associate the two situations: "Look at the priorities that are defined here [in the Master Plan]," he said, adding "that's not in this plan. I think it's very difficult to build the LRT within Macau, I think that's obvious."
Professor Edmund Li Sheng begs to differ in an interview for Macau Business: "First of all, I do not share the above view that the Master Plan itself fails to encapsulate the LRT project within the future of Macau."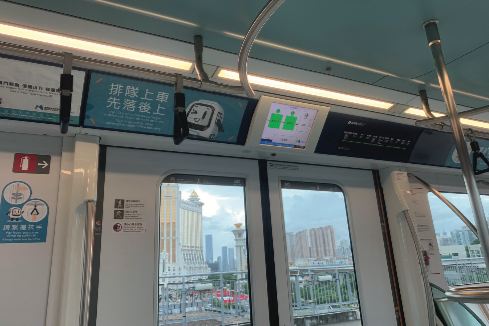 Professor Sheng is in fact the author of an innovative document, published last year, which he titled A Preliminary Analysis of the Master Plan of Macau.
"The master plan provides a vivid blueprint for Macau's urban planning and has already clarified the vision, orientation, and layout of Macau's future development. Therefore, the achievement of LRT project will be converted into more credible infrastructures, particularly our transportation system," he explains.
"In a long-term sense, the LRT will perform a crucial role in Macau's public transportation system in a similar way to the existing bus transportation system," Professor Sheng continues.
According to the Professor of Political Economy and Public Policy, University of Macau, "From the previous consultation period, the selection and design of LRT lines and stations ran up against numerous obstacles that hampered the formation of general public acceptance of the line. At the same time, the public sector has learnt their lesson from the experience.
"In my opinion, the government shall not pick densely populated areas for future stations and lines in order to avert political disputes. In the blueprint for the LRT succession plan, it appears that the best option at the moment is to build around the peninsula and bypass the downtown, an arrangement that would minimize the impact on traffic congestion," Professor Sheng concludes.
In the document he authored, the Macau-based scholar insists that the launch of the Master Plan project constitutes "an important historical milestone in Macau's development and great progress in the urban planning of this city, representing a closer and increasingly scientific approach to urban governance in Macau, responding to the demands of contemporary urban governance."
As Macau's first legal urban plan, and therefore one with "binding force", the Associate Dean of the Faculty of Social Sciences believes it to be "very relevant for the development of this city in the next 20 years. Given the specific characteristics of the historical evolution of Macau, systematic urban planning never came to fruition."
More "difficult", the researcher admits, will be to reach the objective, foreseen in the Master Plan, of "improving and giving mixed purposes to the land surrounding the LRT stations." Why? "The LRT stations in Macau are located far from residential areas, and the surrounding land is intended for use by casinos and schools, making it difficult to change the purpose of this land."