Macau is home to the first ever Chinese state key laboratory in the field of Chinese medicine. The highest-rated among all Chinese medical journals is also edited and published in Macau.
Macau Business | January 2022 | Special Report | Traditional Chinese Medicine – Breathing a new life

---
The boost traditional Chinese medicine (TCM) has received in the last 20 years has had a tangible effect on the daily lives of Macau residents, who now find abundant supply in health centres and a greater number of available doctors and products, but there is another, less public, facet that has developed, as well.
Since the handover Macau has managed to assert itself as a space for scientific discussion in the field of TCM, achieving not only international exposure and prestige, but also recognition from those in the world scientific community devoted to the subject.
The Macau University of Science and Technology (MUST), which created its university teaching hospital with a special focus on TCM, and the University of Macau's Institute of Chinese Medical Sciences each welcomed the establishment in 2011 of the first Chinese state key laboratory in the field of Chinese medicine, the State Key Laboratory of Quality Research in Chinese Medicine, with dual facilities located on the two university campuses: SKL-QRCM (UM) and SKL-QRCM (MUST).
In January 2014, the SKL-QRCM passed inspection of its construction phase and three years later passed the first inspection of its development phase, receiving unanimous praise from the expert delegations.
According to the UM Institute of Chinese Medical Sciences, "the vision has always been to strive to establish a world-class system for quality research in Chinese Medicine. We have so far achieved astonishing results in areas including talent cultivation, scientific research and social services."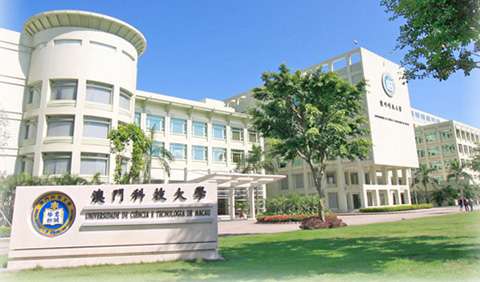 Officials from MUST emphasise the fact that the establishment of the SKL-QRCM is "an important initiative, helping the central government promote the international development of Chinese medicine and achieve moderate economic diversification and technological upgrading in Macau."
The aim of this State Key Lab is to become a research base in Chinese medicine, advanced by international standards, focusing on quality control and drug innovation, generation of first-hand research achievements and independently owned intellectual property, the gathering and cultivation of talents in Chinese medicine and the development of high-level, international academic exchanges and collaborations, the integration of cutting-edge multidisciplinary technologies, the establishment of open-style scientific and technological platforms catering for the quality assessment of Chinese medicine and innovated drugs, and the undertaking of in-depth explorative, innovative and major key technology research.
The emergence of higher education courses in the field of TCM at these two universities was a natural development.
There have been bachelor, masters and doctoral courses for several years, "establishing a system for progressively preparing senior management in this area," says researcher Kou Seng Man, who pointed specifically to "the lack of qualified staff" as one of the local sector's main problems.
Another key factor in the ascendance of the local TCM sector was the establishment in Macau of the academic journal Chinese Medicine in 2006, financed by the Macau Foundation and published by the prestigious company Springer Nature.
In July 2013, the journal was listed in the reputable Science Citation Index Expanded (SCI-E), and its representativeness continues to increase: it was among the first SCI-indexed international journals on Chinese medicine published in English.
Chunming Wang, Deputy Editor & Director of the Editorial Office for the journal, described its prominence to Macau Business: "Our journal simply ranks No.1 among all Chinese medicine-related scientific journals in terms of IF [Impact Factor: a scientometric index used to judge the relative importance of a journal within its field based on how often it is cited]."
Based on high author satisfaction, the editors of Chinese Medicine, Chunming Wang and Editor-in-Chief Yitao Wang, were recognized with the "Springer Nature Editorial Excellence 2020" award.
According to Bernice Lam Nogueira, Associate Professor, School of Health Science, Macau Polytechnic Institute, "Macau is enjoying not only a revival of TCM, but an expansion and development, in provision but also in research, development and industrialization."
The author of Traditional Chinese medicine in health care in Macao adds, "[TCM] is becoming an important and targeted element in [Macau's] economic development, and the Macau government is providing much support for this development, capitalizing on the long history of TCM in Macau. Alongside this there is increasing regulation, licensing, professionalization, standards and quality control of TCM and its practitioners and trainees."
---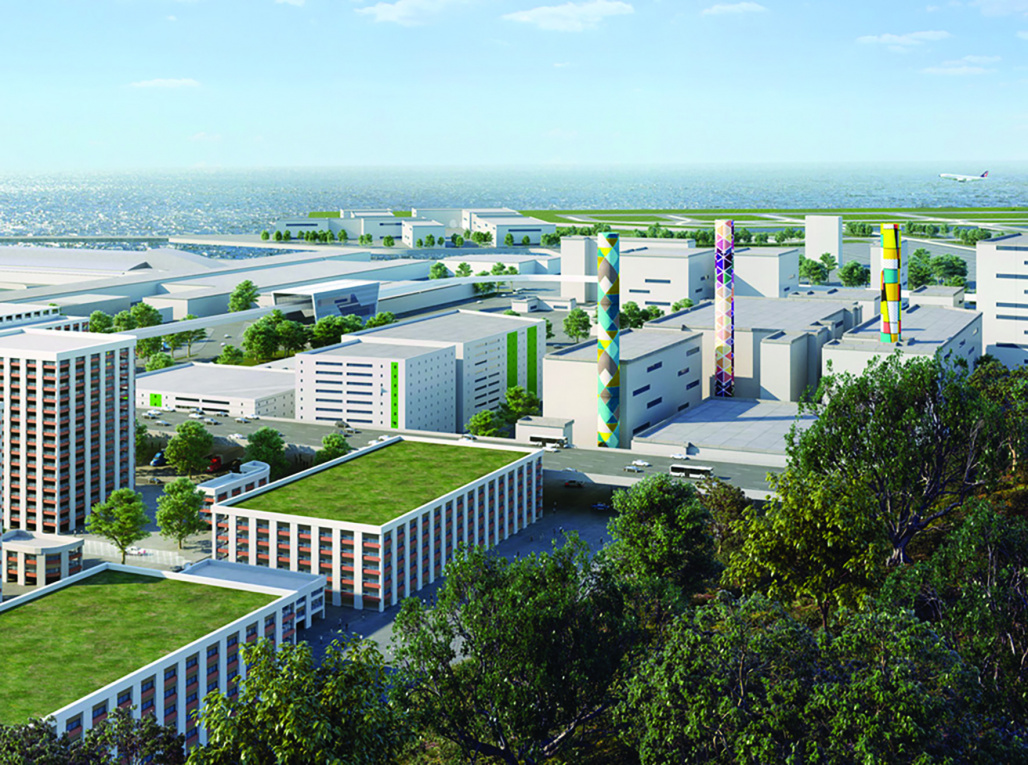 TCM at Concordia Park
The end of July saw the presentation of the Concordia Industrial Park Planning Review Study aiming at changing the heights of buildings, among other objectives, in order to attract other types of industries.
The 11 plots of Concordia Park, an area located near the social district of Seac Pai Van totalling some 120,000 square meters, has been home to factories in sectors as diverse as pharmaceuticals, textiles, cigarettes and recycled plastics.
The new plan for the Concordia Industrial Park foresees development with traditional Chinese medicine installations and data centres, aiming above all to host emerging and cutting-edge industries. "The Concordia Industrial Park in Seac Pai Van will be converted into a tech industry park similar to the Cyberport business park in Hong Kong," Chief Executive Ho Iat Seng indicated during his last policy address. "We can make use of this park as a science and tech hub. I hope works for this will progress quickly. When the urban master plan is concluded we can advance our plans." The CE also confirmed the industrial park will assist in the development of traditional Chinese medicine, with many requests already submitted for projects in this area.
Some present at the Review Study presentation in July expressed concerns over the fact that this commitment to Chinese medicine in Concordia Park might represent an overlap in relation to the projects being developed in Hengqin and generate intense competition.