It is not just governments and large organizations that can lead us towards a sustainable future. Small yet impactful examples can also be inspiring. Let's meet three of them.
Macau Business | April 2023 | Special Report | ESG/CSR Spotlight


---
BioPeTech is the name of a project that focuses on the production of eco-friendly malted cat litter with the support of the University of Macau. The team of four students successfully turned spent grain (brewer's spent grain, BSG) from a local brewery into eco-friendly, healthy, and quality cat litter. This business idea was inspired by Funny Eye Brewery – 2048, another UM's Cheng Yu Tung College business project.
According to UM Magazine, Funny Eye Brewery – 2048 is the only brewery in Macau. Its BSG, which is a by-product of the beer brewing process, has no local commercial use. This waste of resources prompted the student team to find a way to recycle the beer waste into cat litter. The team not only drew on past experiences under the college's entrepreneurship model but also forged close ties with each other during various activities in the college.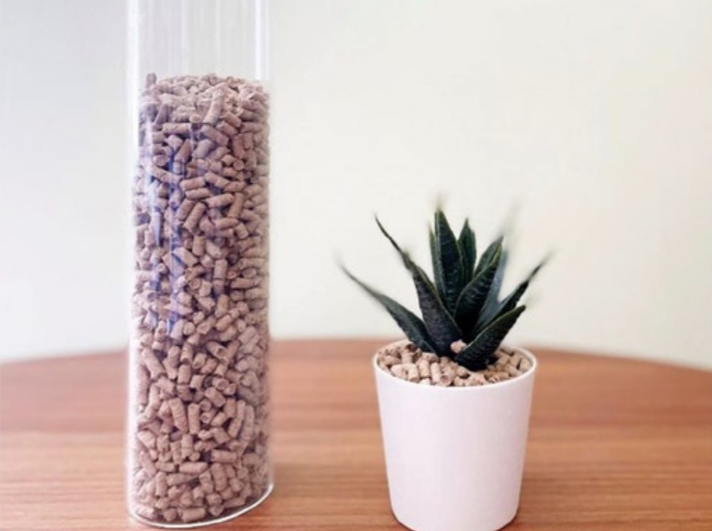 "With the support of the college, the entrepreneurial team carried out numerous experiments and performance tests to develop a prototype. Further testing is underway in partnership with the Society for the Protection of Animals (Macau), commonly known as Anima. The team visited Anima to volunteer and collect feedback and data on the use of cat litter, which is very important for further improving their malted litter product," the report says.
The cat litter entrepreneurial team began its incubation at the UM Centre for Innovation and Entrepreneurship in November 2021. At the 10th Guangdong-Hong Kong-Macao Greater Bay Area Student Entrepreneurship Competition held in Guangzhou, the team competed against more than 100 teams and placed ninth in the final, winning a third prize.
"Modern life would be difficult without paper but can we use less of it in our daily life?" asked Kim Oi Mei Kuok from the Macau Institute for Corporate Social Responsibility in Greater China (MICSRGC) in an opinion article published five months ago in this magazine.
In her article, Kim Kuok told the story of JC Human Resource Consulting (JCHR), "a 'nano' enterprise in Macau which mainly provides HR services for small to mega-sized companies."
As an expert in Business Ethics and Corporate Social Responsibility at the University of Macau's Faculty of Business Administration, Kim explained that the managing director of JCHR, Ms Jacinta Ho, recognized the environmental impact of using a lot of paper in our modern societies. "With her full support, JCHR initiated, organized and sponsored a very meaningful community handkerchief project. The project was not merely about promoting the use of handkerchiefs instead of tissues in our daily life."
In the process, Ms Ho collaborated with many different parties who in turn contributed to and also benefited from the project. The Macau Caritas' Sunshine Centre was responsible for sewing the handkerchiefs, for instance. As a beneficiary of the project, the Bosco Youth Service Network (BYS) was also involved in packaging and managing sales on site. Even the packaging was designed in a reusable 2-in-1 letter and envelope.
"The handkerchief project of JCHR demonstrated that even though a company is small, with the right attitude, concept, and the joint effort of various parties and organizations, meaningful sustainable actions can be taken to protect the planet and promote the concept of sustainability to more people," Kim Kuok concluded.
Another pioneering idea is the regeneration cycle of discarded tea.
The promoter is Macau-born product designer Calvin Sio. In 2016, he founded a startup (Hylé Design) to transform used wood furniture into lifestyle products.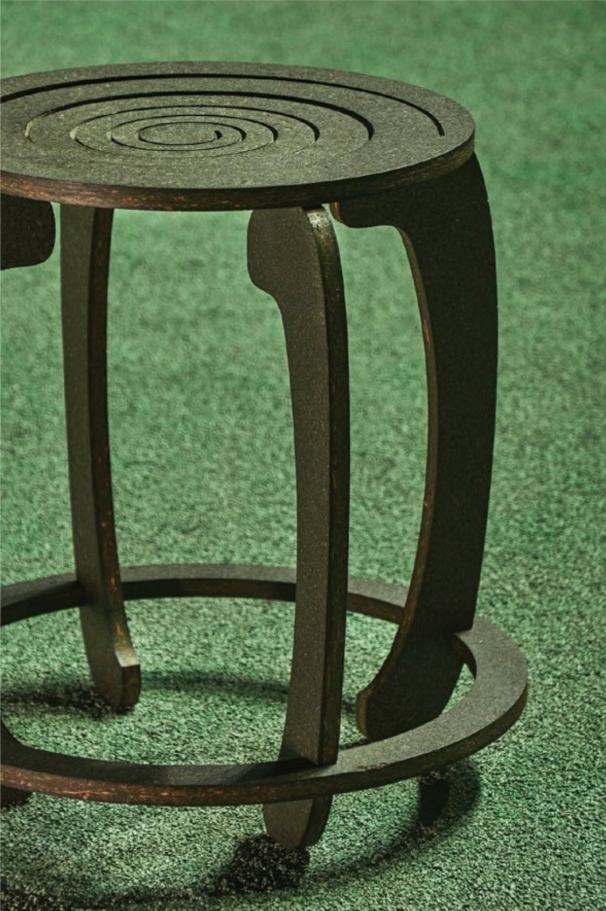 Chazence is Sio's latest project, once again dedicated to upcycling discarded materials.
"We recycle used tea leaves and create new materials that can be used in construction and in the manufacture of everyday objects," they stated.
According to the company, application areas of Chazence materials vary from consumable plastic alternatives to everyday eco-friendly living products or space decoration building materials or even featured artwork installations.
For Sio and his colleagues, the development trend of the green cycle in the future is circular design: "The tea pot project and tea companies have formed a 'co-existence', recycling the discarded tea consumables in the tea industry production process, and making them into different brown colours, which can be used in the industry, have various functional properties, and reflect the aesthetics. The new degradable materials are designed with recycling applied to society."
---
The "Most socially responsible company"
Macao Water is widely regarded as an excellent example of socially responsible practices. It is not a coincidence that the company has been named the "Most Socially Responsible Company" for ten consecutive years in the water company appraisal co-organized by think tanks E20 Environment Platform and H2O-China.
Macao Water's commitments extend beyond providing safe and high-quality potable water, which is its core objective. The company is remarkable, for example, for offering internship and exchange opportunities to young people. Macao Water established its Corporate Responsibility Committee ten years ago and "has since then integrated social responsibility concepts into its operational strategy and management measures," according to the company.