Brazil and Portugal are on league of their own in terms of bilateral relations with China and Angola and even Mozambique are special cases. Amid this, Cape Verde, Sao Tome and Principe, Guinea-Bissau, and, outside Africa, East Timor are seen as the main beneficiaries of the Forum Macau
Macau Business | September 2023 | Special Report | Forum Macau: 20 years on

---
Twenty years on, how have the different Portuguese Speaking Countries been benefiting from the Forum Macau and how could one briefly assess their commitment to this project?
Francisco Leandro notes that the Forum "has been an important institution for all PSC, as a supplementary instrument besides bilateral diplomatic consultation." As a result, the University of Macau Associate Professor notes that "states such as Brazil, Angola, Mozambique and Portugal, are very active on leveraging cooperation with China at different levels, using their formal diplomatic channel."
When it comes to the so-called "Small-sized" Lusophone countries, the Forum carries an additional meaning. "The Forum Macau represents a less diluted bilateral mechanism, in relation to other institutions, such as the forum for China-Africa cooperation (FOCAC) or ASEAN plus", underlines Professor Leandro, who is co-editor of the book "China and Portuguese-speaking Small Island States: From sporadic bilateral exchanges to a comprehensive multilateral platform".
Another expert on China-PSC relations, Daniel Cardoso from the Autonomous University of Lisbon (Portugal) stresses that those who have the most to gain from the Forum are "the smaller Portuguese-speaking countries, like Cape Verde, Sao Tome and Principe, Guinea Bissau, and, outside Africa, East Timor.
"For these countries, the Forum can be an opportunity to have access to Chinese authorities and companies. The Forum can also be an important platform for training, experience exchange and trade promotion," explains the researcher at IPRI/NOVA (Portugal)."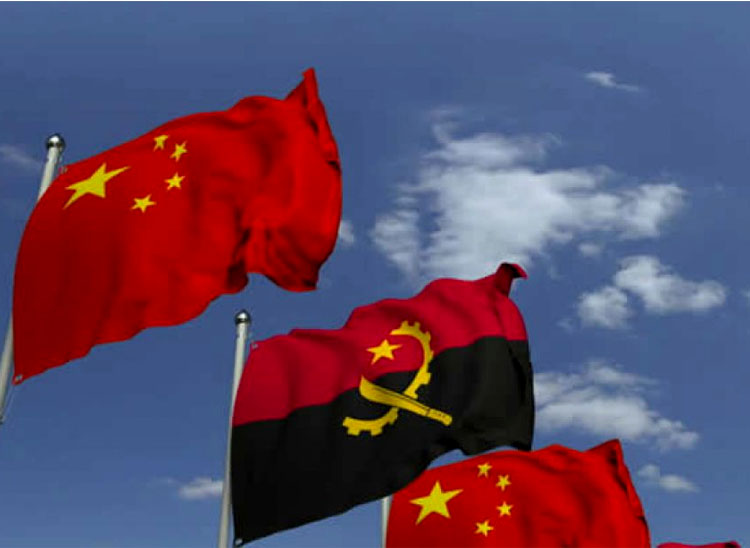 Francisco Leandro, from the University of Macau's Department of Government and Public Administration, notes that with exception of Cabo Verde, all these "smaller PSC" are classified as Least Developed Countries, and as such, they have specific needs, when compared with Brazil or Portugal" and one can note that "all these governments pay careful attention to the appointments of their representatives, and they all endeavor to maintain a close and permanent contact with their delegates, encouraging their involvement in public and private contacts, that advance purposive development networks."
Speaking of Lusophone African countries in the context of Forum Macau reveals an underlying misunderstanding pointed out by Daniel Cardoso "As in the case of Brazil, Angola has a robust market-driven economic relationship with China. Angola sells oil, buys manufactured goods, and receives significant amounts of investment and credit from China. In this context, the Forum Macau is not relevant as an instrument for trade and investment promotion," explains Professor Daniel Cardoso from the Autonomous University of Lisbon (Portugal).
A soft power instrument
In this context, the Forum Macau can also be "an opportunity for Macau to diversify its economic profile, consolidating itself as a service platform between China and small Portuguese-speaking countries. The Forum Macau also works efficiently as a Chinese soft power instrument to gain influence in these smaller countries," states Professor Cardoso."
Some of the initiatives developed within the scope of the Forum Macau "have been particularly relevant for the small Portuguese-speaking countries." Daniel Cardoso highlights the creation of the training centre, "which is an important site for knowledge transfer and capacity building."
Professor Cardoso recognises that "the results of these training courses take time to materialise and are difficult to measure. More research is needed to assess exactly how much this has helped officials, businesspeople, and other relevant stakeholders from these countries."
One possible avenue of cooperation, the researcher at IPRI/NOVA (Portugal) argues, "would be the creation of joint ventures between Chinese and small Portuguese-speaking countries companies to develop projects and investments together. The China-Portuguese Speaking Countries Cooperation and Development Fund "could be mobilised to a higher degree to support these joint venture projects, and the Forum Macau could do more robust work to identify these business opportunities."
Portuguese researcher Ricardo Pereira adds another perspective: "The presence of the Forum in bilateral and multilateral relations has a positive impact, and even if it does not directly impact the trade balance, it may have contributed to a significant increase in mutual trust, especially in the past, when it was still necessary to present China as a cooperating partner."
According to this author's research, entitled "Forum Macau: Chinese soft power in the PALOP," "The Forum Macau is the instrument par excellence for increasing Chinese soft power in the PSC, since its existence allows for the improvement of bilateral relations that not only have visible consequences, but these consequences are notorious for countries that are not involved."
---
The case of Mozambique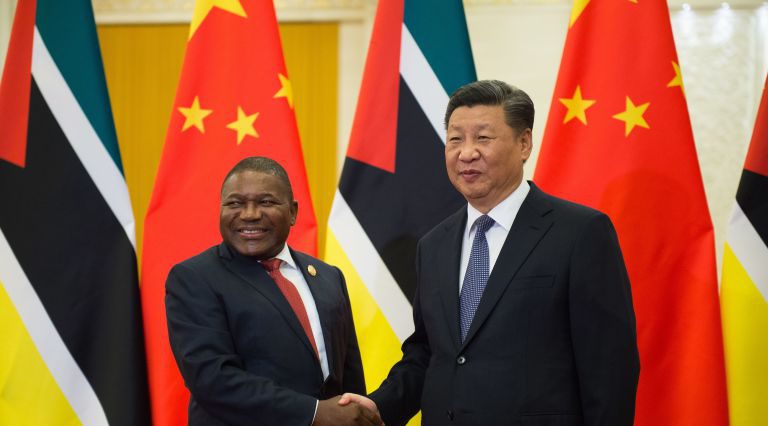 Mozambique does not have the energy resources of Angola, but its potential for economic cooperation is much greater than that of Guinea-Bissau, Cape Verde or Sao Tome and Principe.
While it is true that China has been cooperating with Mozambique since the time of the African people's liberation struggle, "with Mozambique's independence in 1975, China began to cooperate with that African country in the political-diplomatic, agricultural, and health fields, and the exchange of official visits intensified during this period," reveals an investigation carried out by a Mozambican author (Tomé Tambo) and another Brazilian (Adriana Schor), in 2022.
"However, it was in the period between 2000 and 2020 that China began to assume a dominant position within the International Cooperation for Development (ICD) with Mozambique, starting to use a different approach from that observed in the ICD of western countries," wrote the two authors at Chinese development cooperation: the case of Mozambique.
In addition to not conditioning its assistance in terms of macroeconomics, democracy, and governance, "Chinese aid to Mozambique was notable" for the construction of the Agricultural Technology Demonstration Centre in Boane, the Wanbao project in Xai-Xai, training agronomists, building infrastructure, sending doctors, and granting scholarships, which would make Mozambique one of the main beneficiaries of Chinese cooperation, they argue.
"Despite this, Chinese cooperation in Mozambique presents a limited circuit between investments and cooperation projects," conclude the two researchers.
Previous | Will Brazil move past scepticism and embrace the Forum?