Macau Business | December 2021 | Special Report | Macau's ageing society
A significant number of people in Hong Kong wish to continue being productive after retirement, and 78 per cent said they want to travel
The Economist Intelligence Unit (EIU), sponsored by HSBC Life, conducted a consumer survey in June 2021 on the state of "productive ageing" in Hong Kong and people's preparedness for the challenges of and opportunities in life after work.
And what most astonished those responsible for the study is the fact that the idea "Children are duty-bound to support their parents in their old age" is no longer a reality.
Now, older people are often still supporting their children and/or grandchildren by saving them rent or by providing them money for higher education or the down payment on a home. Sometimes also by taking care of their grandchildren while their children work.
While 23 per cent of respondents expect their children to take care of them in their old age, surprisingly an equal number do not have such an expectation. What's more, 40 per cent believe parents should support their children even in adulthood.
Another sensitive topic is productive ageing: are people in Hong Kong ready to age productively?
"Most people will be required to care for their parents or family members. And as the wheel of life turns, they will in turn require care from their children, spouses or professional caregivers," states the EIU team.

If their parents are diagnosed with a cognitive disorder, 43 per cent said they are prepared to support them financially and mentally. But only 24 per cent would consider quitting their jobs to take care of their parents.
The Economist team also asked respondents about the impact of COVID-19.
"The many lockdowns necessitated by COVID -19 have kept Hong Kong's elderly people at home, further restricting their mobility and amplifying the challenges of social isolation," the authors wrote.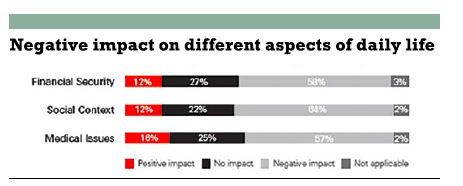 Nearly 40 per cent said they will invest an additional 10 per cent or more of their savings to secure their retirement, post- COVID -19.
"Older people today are healthier than earlier. And it is time that instead of thinking of them as a burden, we consider them to be active participants in society," Paul Yip, chair of Population Health at the Department of Social Work and Social Administration at the University of Hong Kong, is quoted as saying regarding the findings.
(source: the report is based on a consumer survey of 600 Hong Kong residents aged 30–70 on their preparedness and perception towards post-retirement, conducted by The Economist Intelligence Unit in June 2021 and Issued by HSBC Life International Limited)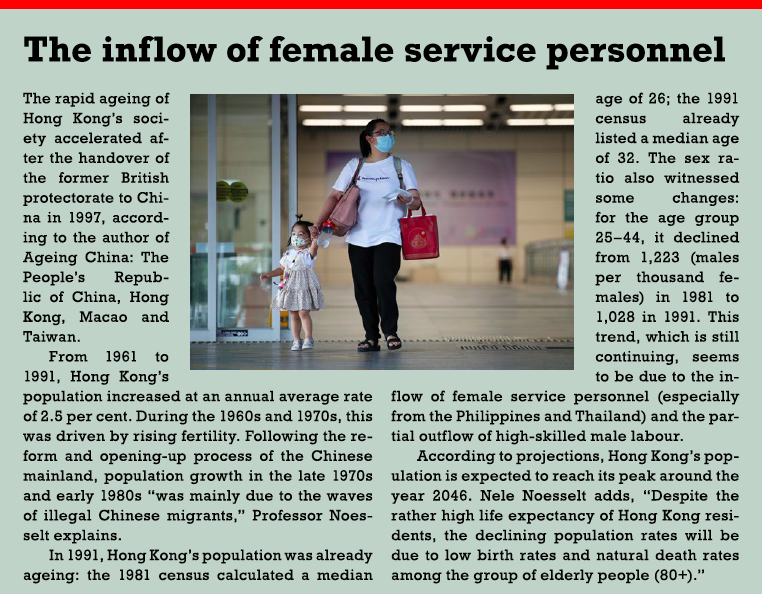 Special Report | Macau's ageing society – Previous –China: 1, 2 or 3 children