Local Government and other actors, such as universities, have been creating the necessary conditions for Macau to play a role linking start-ups in the Chinese- and Portuguese-speaking countries.
Macau Business | June 2022 | Special Report | Start-ups in Macau

---
"Macau's role in the future of the ecosystem of big start-ups in the Greater Bay Area (GBA) is to connect with companies from Portuguese-speaking countries (the PSCs) that want to have access to the Chinese market," entrepreneur Marco Duarte Rizzolio, himself founder of a start-up in Macau, believes.
Mr Rizzolio thinks Macau could also have a part to play helping companies in the GBA that want access to the western world.
The co-founder of the Follow Me Macau application added, "The long-term strategy involves strengthening relationships and partnerships between the various entrepreneurship poles: linking the entire ecosystem cycle's chain of incubators, accelerators, investors, universities, government entities, legal advisors, mentors, etc."
As Rizzolio wrote two years ago in an article for Macau Business, "Great opportunity exists for Chinese- and Portuguese-speaking entrepreneurs to build an innovation corridor between Macau and the GBA, the new epicentre of global technology." Though now the pandemic has arrived, the entrepreneur believes nothing has changed in this respect. Portugal "is a well-respected hub of innovation. Portugal's start-up ecosystem is now growing twice as fast as the European start-up hub average."
Cross-border academic cooperation and exchanges "will definitely help to accelerate innovation through R&D and intellectual property and help find potential markets for the products/services," Rizzolio continues, for whom "there is a need to identify areas of potential collaboration, including sharing best practices for research methods, and the approach to fostering knowledge transfer, namely through master classes with local universities."
Among the best examples of this is the "928 Challenge", the first competition for university start-ups from the PSCs and China, co-founded by Rizzolio as part of his work at the City University of Macau.
It's called the "928 Challenge" as it integrates nine GBA cities, the two Chinese special administrative regions and eight Portuguese-speaking countries.
Its inaugural year saw 16 participating teams – ten from China, Macau and Hong Kong, two from Mozambique, two from Brazil, one from Guinea-Bissau and one from Portugal – comprised of 780 students registered at 51 universities.
For this year's competition organisers expect the number of participating universities and students to double, with the possibility of attracting registration by 1,600 students from approximately 100 universities. It has since been announced that the Challenge will become the "929 Challenge" next year, with Equatorial Guinea having joined the Macau Forum.
Other initiatives worth mentioning: the Macau Young Entrepreneur Incubation Center (MYEIC) has signed a co-operation agreement with Portuguese incubator Fábrica de Startups in Lisbon, whereby Macau start-ups can apply for interchange programmes. Another partnership has been enacted with Brazilian incubator Fábrica de Startups Rio.
The Macau Economic and Technological Development Bureau (DSEDT) launched the "Youth Innovation and Entrepreneurship Exchange Programme of China and Portuguese-speaking Countries" in 2017 as a venue for promoting interaction and exchanges among the young entrepreneurs of Macau, Mainland China and the PSCs.
According to Wei Lixin, Vice President of the MYEIC, "The exchange programme will strengthen Macau's role as an economic and trade co-operation platform between China and Portugal and encourage young entrepreneurs to visit Portugal to learn about the local market and to identify opportunities for co-operation and development."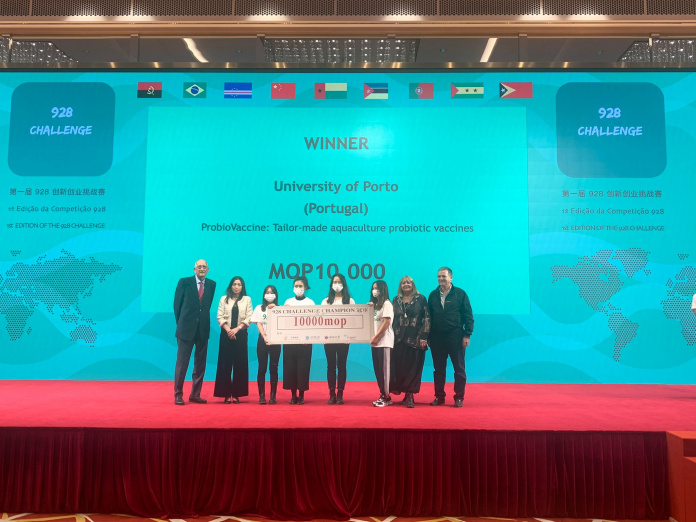 In yet another initiative involving the MYEIC, Vice President Wei points to a co-operation agreement signed with Hong Kong Cyberport in 2019, in which "both parties pledged to share resources and advantages with entrepreneurs in incubation and to jointly establish a platform for Hong Kong and Macau entrepreneurs to access entrepreneurship resources, build an extensive market network and enhance business skills and knowledge."
Under this agreement the MYEIC nominates entrepreneurship projects with potential to the Cyberport Creative Micro Fund and Cyberport Incubation Programme, while Cyberport recommends start-ups for participation in the MYEIC's incubation programme, helping their projects establish a foothold in Macau and the PSCs.
"Macau is already expanding local and international development opportunities for its entrepreneurs to the Guangdong-Hong Kong-Macau Greater Bay Area and the PSCs," Marco D. Rizzolio believes.
However, a specialist in this area, Emanuel Soares of MdME Lawyers, warns of the need "for the private sector to follow and to translate these efforts into success cases. These could take the form of joint ventures between Macau and PSC entrepreneurs or of Macau entrepreneurs expanding their business into the PSCs, but also of start-ups from the PSCs who successfully expand into the Chinese or other Asian markets using Macau as their Asian base."
---
AvatariFy, between Macau and Portugal
The AvatariFy project (avatarifyoriginal.com) is a start-up that is just over a year old, created by a graduate of the China-Lusophone Trade Relations degree programme offered jointly by Macau Polytechnic University and the Polytechnic of Leiria and by professors Catarina Reis and Sílvia Ferrão of the latter institution.
The idea behind AvatariFy is to develop a 3D virtual platform – a fitting room – which, among other features, allows the user to visualize how the clothes of a particular brand will fit.
By entering their biometric measurements and creating a 3D avatar, the user will be able to understand how selected clothes will fit their body before buying them and trying them on in the flesh and even receive styling tips and suggestions for taking advantage of their unique physical characteristics.
"In recent months we have been developing our MVP (Minimum Viable Product). The launch of our product will take place in several phases, and in the coming months we will be validating various aspects of our business model. We look forward to a very challenging future!" Sílvia Ferrão tells Macau Business. "The international market in the areas in which we operate is evolving, and we want to stay one step ahead. We have already been contacted by some investors, and we have been in negotiations because we know that in order to evolve it is crucial to have more people working with us and establishing strategic partnerships."
According to this professor at the Polytechnic of Leiria – until recently a professor at the Polytechnic of Macau – "Although we started the activity in Portugal, the origin of this project has links with Macau and aims at two-way commercial activities between Portugal and China. My experience in Macau and the contact I had with the technological evolution that is already being felt in China made us choose this market as the preferred market for our business. We are already working towards presenting ourselves in the Asian market with a unique and ravishing product."