No matter how many branding and rebranding efforts are made to associate Macau with ideas other than gambling, it remains the city's strongest brand. But one thing's for sure: it's no longer the only one.
Macau Business | April 2022 | Special Report | Macau's branding challenge

---
In 2014 top gaming expert Zhonglu Zeng, Macau Polytechnic Institute, published a study with two colleagues from Australia with results as shocking as they are surprising: they found that only 9 per cent of Mainland Chinese visitors cited gambling as their primary purpose for visiting Macau; on the contrary the majority of Mainland Chinese and Hong Kong visitors to Macau cited leisure and vacation as their primary motivations.
These results were not fully confirmed by further studies, but they are a sign of something that today seems to be unanimous among all the experts Macau Business consulted: tourists' perceptions of Macau's image have been changing over the last 10 years.
The most general opinion that we gathered tells us that the image of Macau as a tourist destination is in transition: if before it was fundamentally a gambling city, today it is much more than that – without ceasing to be a gambling city.
When Professor Weng Hang Kong, Institute for Tourism Studies, and colleagues asked tourists about the identification of unique local image elements, "the image of Macau as a gambling city came across very strongly. It is clear that the gaming industry is not just something that visitors associate strongly with Macau – the same applies to local residents. They also see gaming in Macau as being distinctive."
At same time "other aspects of Macau that visitors see as unique are related to its cultural attractions, including the Ruins of St Paul's and the architectural style. Interestingly, many respondents saw the cuisine in Macau as unique," the authors of Tourism destination image development: a lesson from Macau (2015) continued.
However, "in terms of first associations, in general, visitors considered an image of Macau as a gambling destination."
These and many other studies that have been carried out in Macau over the last 20 years in order to understand what the tourist perception of Macau is, what image and motivations tourists have, run into a classic problem: they depend on the answers of interviewees, which may not always be honest. When it comes to Chinese tourists and gambling, the situation is even more dramatic.
The experienced expert Professor Desmond Lam, University of Macau, admits that "on the one hand, there is always this limitation with a self-reporting survey/questionnaire, as respondents may not be willing to respond truthfully or accurately to sensitive questions or on questions related to the consumption of vice products (like gambling, tobacco, drinking, sex services, etc)," and this may be "particularly true in the Asian context because of a cultural taboo against consumption of certain types of products, even though such surveys are often anonymous."
On the other hand, Professor Lam adds, "mass surveys of Mainland tourists in recent months/years may simply reflect the changing demographics of our visitors in the last few years – tourists who are more interested in non-gaming elements within our city's product offerings; casino gaming becomes an attraction (or motivation) integrated as a secondary activity along with other leisure activities. I genuinely feel that our visitor base has been changing, with more visitors interested in our non-gaming offerings."
With the explosive growth of the Internet, online travel websites and social media have become a key source of information for tourists travelling to Macau. Despite some efforts made even before 2010, it is in the past decade that studies carried out to identify the perceived online destination image of Macau using text and visual analysis tools to analyse content on different online channels (destination marketer websites, online travel magazines' travel blogs, and social media).
Hung-Che Wu and Tao Li, both from the Macau University of Science and Technology, published the results of A Study of Experiential Quality, Perceived Value, Heritage Image, Experiential Satisfaction, and Behavioral Intentions for Heritage Tourists in 2017. They found that tourists perceive Macau as a destination with diverse places of gaming, a mixture of Chinese and Western cultures, a world cultural heritage and modern facilities.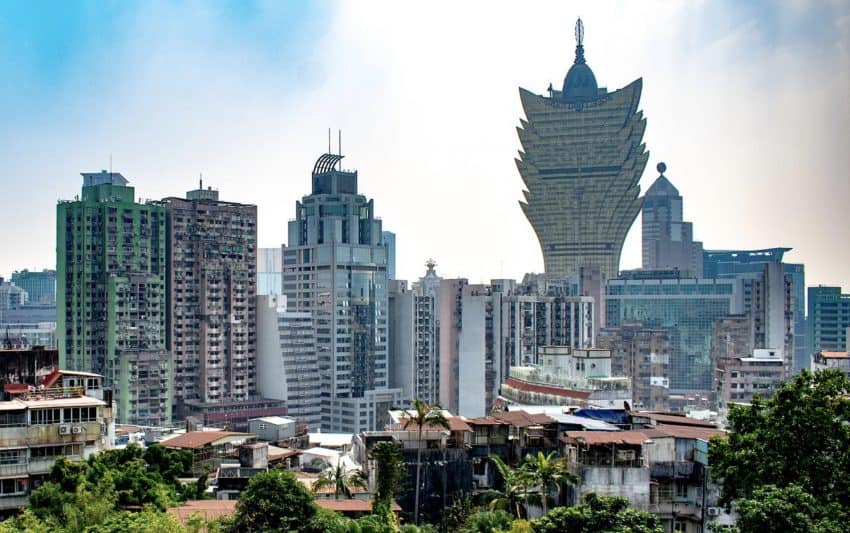 Veronica Lam and Chris Ryan also concluded (2020) that "Macau is perceived as hospitable and friendly, but complexities and ambiguities exist as the city is a fusion of Western and Asian cultures and locates gaming with a Portuguese heritage." Professor Veronica Lam, School of Hospitality Management, Institute for Tourism Studies, tells Macau Business: "My research shows that the mix of Chinese and Portuguese heritage is one of the unique and authentic aspects of the Macau brand."
Some years ago, Cora Un In and Wong Shanshan Qi, both from the Institute for Tourism Studies, tracked the destination image of Macau between 2005 and 2013 by text-mining online reviews from TripAdvisor. They found that "through the efforts of the MGTO, the links between Macau and terms representing non-gambling attractions became stronger over time, while the links between Macau and casino-related words became weaker."
In 2019, three professors from the Faculty of Business Administration, University of Macau (Matthew Tingchi Liu, Yongdan Liu and Kai Lam Ng, along with a professor from Sun Yat-sen University, Guangzhou) published Using text mining to track changes in travel destination image: the case of Macau, concluding that "culture, history and art", "tourist leisure and recreation" and "natural environment" are the top three factors mentioned on TripAdvisor, while "culture, history and art", "tourist leisure and recreation" and "tourist infrastructure" are the top three factors mentioned on Ctrip. "'Casino' was mentioned most frequently on TripAdvisor, while 'hotel' was mentioned most frequently on Ctrip," they stated.
Also in 2019, another study confirmed what is known: through cluster analysis, Loretta Pang, Rob Law and Davis Ka Chio Fong differentiated Mainland Chinese travelers' perceptions of Macau as a travel destination.
"The final cluster comprised those with a preference for gambling and entertainment. The members of this cluster accounted for nearly 45.4 per cent of the total respondents. This result was a clear indication that Macau is still famous for gambling. […] Apart from the possibility of gambling, other forms of entertainment such as shopping and dining were also identified by this group, and they perceived Macau as a safe place to travel," the team led by Loretta Pang wrote.
In short, as Professor Matthew Liu summarized for Macau Business, "Some recent research highlighted that groups with different demographic and geographic features share diverse destination images of Macau. Tourists' perceptions of Macau have diversified, and an image comprising entertainment, cuisine, shopping, recreation and leisure has become more common among tourists. Macau is developing into a destination suited for each market, including the young-and-connected, the silver-haired, the affluent and families. Diversity strategy is a direct measure to avoid heavy reliance on the gaming industry, to transform overall industries, and to satisfy different consumer groups."
---
"Casino/gambling destination identity and image continue to define what Macau is"
According to a study published in 2020 led by Rachel Luna Peralta, Institute for Tourism Studies, "There were significant differences in image with respect to gambling, restaurants, festivals and events, and MICE according to tourists' regions of origin. Tourists from Taiwan had the strongest image about casino/gambling, Portuguese and Chinese cultural heritage, restaurants, hotel facilities, and relatively lower images about festivals and events as well as MICE. Mainland Chinese had the weakest image about casino/gambling, Chinese cultural heritage, restaurants, hotel, festivals and events, and MICE. International tourists had the strongest images about festivals and events as well as MICE.
"Regardless of demographic profiles among residents and tourists, it seems that its casino/gambling destination identity and image continue to define what Macau is. On the other hand, the Macau government continues to evolve as a destination which has been struggling to provide diversified leisure choices to both residents and tourists. (…) The designation of the Historic Centre of Macau as a UNESCO World Heritage Site and the government's support of management of its regional heritage resources represent the need to understand better how the culture and heritage of this region are perceived," add Ms Peralta and Suh-hee Choi, Institute for Tourism Studies and Kyung Hee University.