Almost all universities in Macau have an incubator – or are planning to have one soon.
Macau Business | June 2022 | Special Report | Start-ups in Macau

---
City University of Macau (CityU)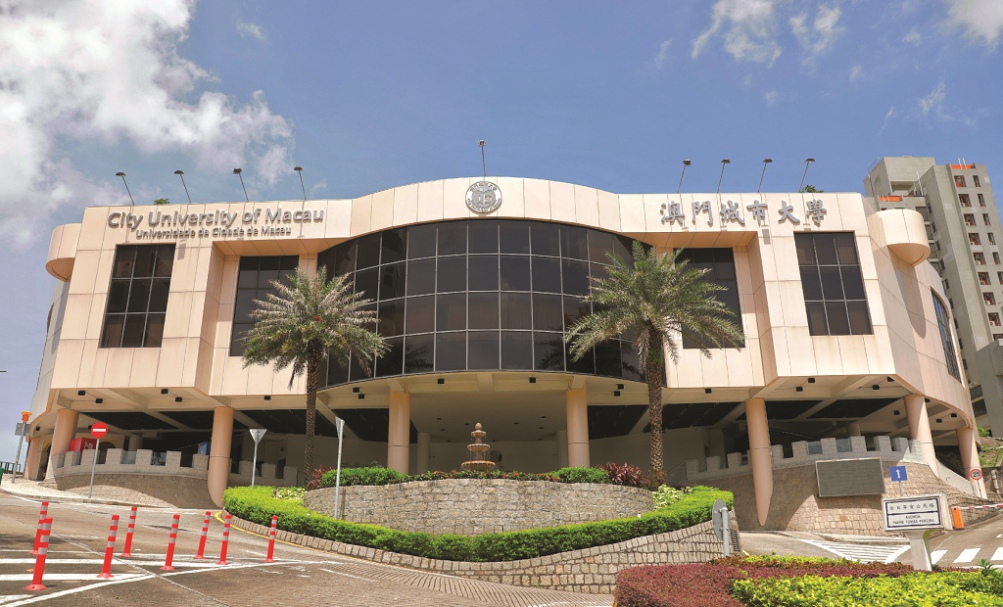 Last year CityU promoted the "928 Challenge", a competition for university students from China and Portuguese-speaking countries. The event attracted about 800 students from 51 universities, including universities in Macau.
Through the event – "the most important initiative we've undertaken thus far" at CityU, according to Professor José Alves – "we created a couple of networks that feed into the local entrepreneurship ecosystem: a network of like-minded senior business people who served as judges and provided sponsorships and another network among universities in China and Portuguese-speaking countries."
With respect to business incubation, the university will launch its Center for Entrepreneurship next September, to be based in Hengqin. "This centre will nurture our entrepreneurial students and help them connect to the industry, not just in Macau but more importantly in the GBA.
"Every year we have about 10 start-ups that are founded in Macau, Hengqin or Zhuhai by our students," Professor Alves adds. "While this number is still small in size and scale, we are witnessing an increasing entrepreneurial wave among our students. This can be seen in the increasing number of dissertations and projects related to innovation, technology and entrepreneurship. It is a long-term process that will generate results in about 10 years."
The Dean of the Faculty of Business, CityU, concludes: "Regarding the start-up ecosystem in Macau, I would like to point out that I consider Macau too small and undiversified to create a sustainable and autonomous entrepreneurship ecosystem. Our ecosystem, like our economy, is a cross-border ecosystem."
Macao Institute for Tourism Studies (IFTM)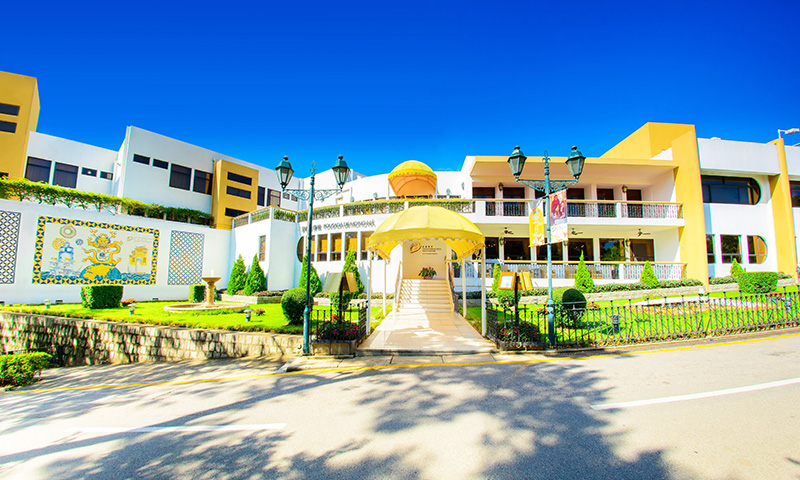 IFTM has been implementing several strategies to generate enthusiasm for entrepreneurship among its undergraduates. A good example is its course on entrepreneurship designed by Professor Fernando Lourenço and open to all bachelor degree programme students since 2013.
The IFTM's efforts in this area have already paid off, with some undergraduates having launched their own businesses after completing their studies at IFTM or after learning about work in the tourist industry from the inside.
2021 was a busy year for IFTM's entrepreneurship projects: Professor Lourenço and colleagues led the development of a new incubator called "Ideation Lab", as well as development of the iRetail Lab. The latter is a physical and virtual retail facility aiming to support local entrepreneurs and practitioners from the creative industry. In the store, run by students from the Tourism Retail and Marketing Management programme, their learning will be applied to every aspect of the retail business.
Alongside the brand-new Ideation Lab, a new competition called "Idea-cation" was also launched in 2021.
"Based on our student population, we are now building awareness and providing tools to our students. First, they need to know that they can be entrepreneurs too, to learn what it's all about, to understand the tools that can help them pursue such an endeavour; then it is all about their taking the decision to go for it or not. Our first priority is awareness-building, motivating and training," Fernando Lourenço tells Macau Business, adding that he adopts a "teaching philosophy very different from traditional methods that aim to give students too much knowledge via a lecture-based approach.
"We are now realising that there are IFTM students pursuing the entrepreneurial career path before and after graduation. We also have alumni following this path after having gained some years of work experience. We now get to see the importance of teaching entrepreneurship, because it is a life-skill as well as an important career skill," he adds.
Macao Polytechnic University (MPU)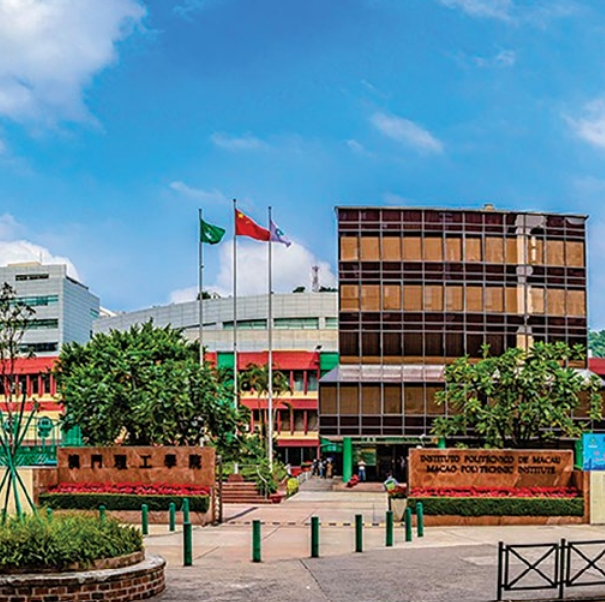 Although Macao Polytechnic University (MPU) does not yet have an incubator, there is work being done in the area.
A professor at MPU until recently, Sílvia Ferrão reveals, "I felt that from 2018 a multidisciplinary interdepartmental collaboration with a lot of potential had begun. In the China-Lusophone Countries Trade Relations course, for example, final-year students develop business ideas for innovative projects. It was especially gratifying for me to participate in brainstorming sessions and follow the development stages of the various teams' business plans until 2021, when I returned to Portugal."
Professor Ferrão believes an incubator with roots in MPU is needed, since "it would be very advantageous to stimulate and support the development of these businesses and – avoiding any mistakes – see true unicorns being born.
"The work is already done in terms of creating the business plans. Now we also have to start implementing them effectively. The MPU has an excellent IT department, and there have already been initiatives to move forward with the creation of prototypes. The incubator would be decisive for putting ideas into practice and taking some ideas that are not getting off the ground to a real-world level. Young entrepreneurs need support and encouragement, given the competitiveness of today's markets," the professor, herself an entrepreneur, concludes.
Macao University of Science and Technology (MUST)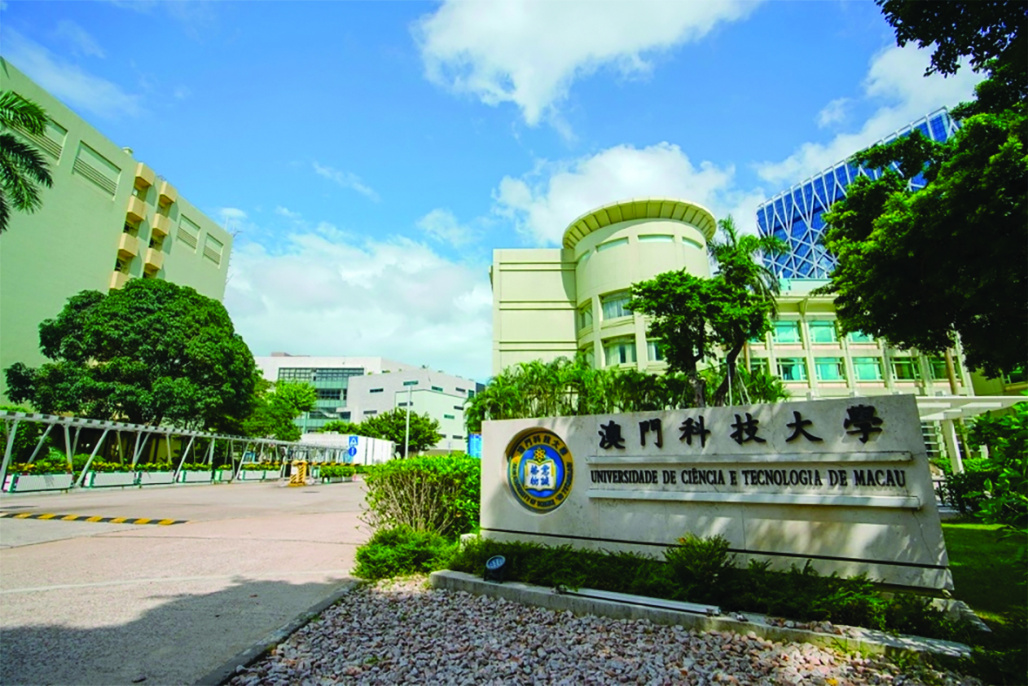 "To help students establish core career values," MUST founded its Centre for Entrepreneurship and Career Planning (CECP) in September 2010.
"MUST has been very proactive with participation in China's entrepreneurial and innovation competitions since 2016, giving students invaluable opportunities to win competitions early on and foster interpersonal networking," the university tells Macau Business – in such a way that "MUST's ongoing efforts might have inspired other tertiary education institutions in Macau to participate in entrepreneurial and innovation competitions, as well."
The last six years have seen MUST students win awards in national start-up competitions such as the China International College Students' "Internet+" Innovation and Entrepreneurship Competition, the "Challenge Cup" National College Student Entrepreneurship Plan Competition and the National College Student E-commerce "Innovational, Creativity and Entrepreneurship" Challenge Competition. MUST's CECP recommended at least six elite projects for incubation in the GBA in 2020 and 2021.
Last March, MUST established the Faculty of Innovation and Engineering "to foster cross-disciplinary talents in science, engineering and technological design so that ideas of innovation can be materialized and implemented," and courses have been organized "to give students a better idea of entrepreneurship and innovation, intellectual property protection, financial management, etc."
University of Macau (UM)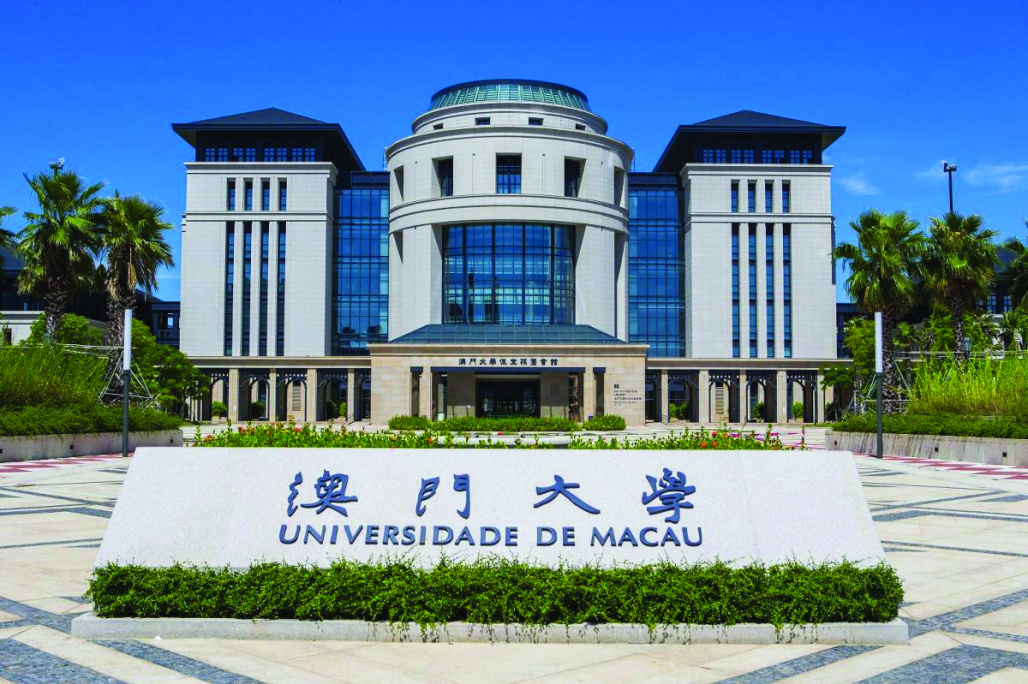 "To support the students, staff and alumni of the University of Macau in transforming their innovative ideas with commercial potential into entrepreneurial projects, allowing them to 'enter society' and generate economic effects, connecting people, technology and industry," UM created its Center for Innovation and Entrepreneurship (CIE), which has obtained approval to serve as a national co-working space in "full recognition of the university's efforts in industry-academia collaboration."
The CIE positions itself as "an entrepreneurial education provider," accommodating temporary office spaces or consultation and advice.
In his interview with Macau Business last year the Dean of UM, Yonghua Song, stated, "We have established a CIE to help our faculty members and students launch start-ups. Currently, we have over 30 companies under our Center's responsibility. As a comprehensive, research-led university, we can contribute to economic diversification by providing the talents and transferring technology to the real economy, for example through spin-off companies."
The CIE is the local representative of the One Million Dollar Macao Regional Entrepreneurship Competition, launched in 2011 by the Hong Kong University of Science and Technology. The top three teams to emerge from the regional final represent Macau in the national final, where they will compete with other regional finalists for the big prize of RMB 1 million in venture capital along with financing opportunities.
"As one of the CIE's missions, we hope to help UM academic staff and students realize their dream of entrepreneurship by taking our support and services to the "runway" before takeoff, in the early days of a business," the Center's Head, Jerome Yen, explains.
University of Saint Joseph (USJ)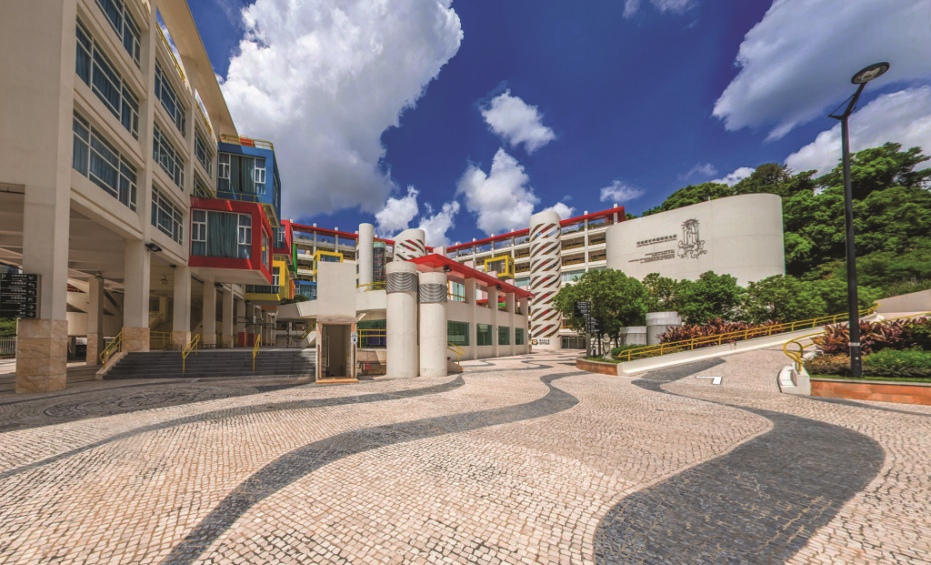 USJ will soon have something new to announce: the opening of an incubator, which could be operating as early as this year or at the latest in early 2023.
It will be called "Macau Spin" and will start with the incubation of companies from Portuguese-speaking countries interested in the GBA, and vice versa.
The incubator is the corollary of the work being carried out by the Faculty of Business and Law (FBL), namely through its Bachelor of Business Administration programme which features an "Entrepreneurship" specialization/major in which "students are prepared to deal with their own businesses, not only focusing on creating a new business but also facing the essential challenges of developing a new idea, such as innovation, marketing, strategy and technology, among others," Professor Alexandre Lobo explains. The FBL has also developed an integrated programme with several projects related to the area of Entrepreneurship and Start-ups, to be implemented in the coming months and years.
"A consistent integration with the start-up ecosystem in Macau has been developed at USJ, but one that also looks at other vibrant areas in the Greater Bay Area such as Hong Kong and Shenzhen. For example, our FBL team is involved in active research into health-tech applications with the Shenzhen Institutes of Advanced Technologies – Chinese Academy of Sciences, one of the most advanced innovation centres in the region," Professor Lobo adds.
Recently, USJ also created the Laboratory of Applied Neurosciences (LAN), a multidisciplinary laboratory supporting various areas of research and application such as Business Administration, Education, Psychology and the Creative Industries. USJ wants this lab to be a place to ideate, design and disseminate start-ups and innovative ideas for the diversification of Macau's economy.
---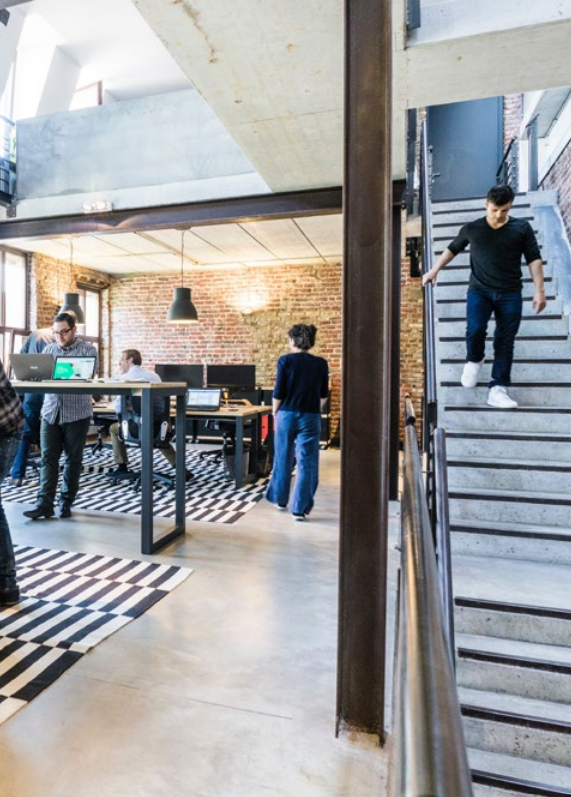 "Interconnection between universities"
If each of the universities has its own incubator, isn't it time for them to start collaborating?
José Alves shares that opinion: "Our ultimate goal this year is to work with colleagues from all of Macau's higher education institutions to create an open innovation platform that can support the "Macau Platform". To achieve this, we will leverage the 928 Challenge competition and our new Center for Innovation and Entrepreneurship in Hengqin" (both described above).
Professor Sílvia Ferrão agrees: "I believe there is still much to be done and that greater interconnection among universities and between universities and companies and society is crucial. Projects are increasingly global and multidisciplinary and require very different technical skills to be scalable, profitable and sustainable in the long term."