A decade has passed since the first major Chinese investment in a Portuguese company, and the time has now come to change tack. But Portugal remains attractive to Chinese investment, according to Bernardo Mendia, secretary general of the Portugal-China Chamber of Commerce & Industry
Macau Business | May 2022 | Special Report | China-Portugal investment: All changed 10 years ago

---
The Portugal-China Chamber of Commerce & Industry (CCIL-C), founded in 1978, is the leading organization with respect to Sino-Portuguese trade relations. All the major players with bilateral investments are Chamber associates. And Bernardo Mendia is its secretary general.
Can the purchase of EDP by CTG be considered the high point of the economic relationship between China and Portugal?
Bernardo Mendia – It was certainly a relevant moment, one that above all conveys the present good relationship and understanding between the two countries. However, one cannot stress enough that Portugal and China have had a historical relationship for 509 years – since 1513 when the Portuguese sailors arrived at Tamão in the south of China, precisely for the purpose of trade. Since then we've mastered the art of mutual understanding, our differences notwithstanding, which is a crucial asset these days.
This deal was the first of many that followed. Looking back, was this sudden interest justified solely by Portugal's privatization scenario?
B.M. – You may remember that Portugal went through its most challenging moment in recent history, having nearly gone bankrupt. During this difficult time, the European Commission, the European Central Bank and the International Monetary Fund designed a plan for Portugal to avoid bankruptcy. Among the reforms required were a number of privatizations that would turn traditional state-owned companies into competitive, multinational, private companies. Many countries began showing interest in Portugal at that time, but none of them invested in our companies like the Chinese companies did. Coincidently, a number of domestic policies were simultaneously being implemented in China, among them the "Going Global" strategy, the Belt and Road Initiative, Made in China 2025 and the approach to the Portuguese-speaking countries via Macau.
Do you agree with the notion that for five years after 2012 China was a major investor in Portugal, but then interest waned?
B.M. – In fact there's no lack of interest; there's just a number of conditions that must be met before each investor makes a decision to invest. Fortunately – and although the investment requirements have been adjusted – the Portuguese have steadily been developing conditions and opportunities for continuous, foreign direct investment. We would currently like to attract more "greenfield" investments. Furthermore, it is natural that readjustments take place after peaks. In this case those readjustments coincided with Chinese domestic policies designed to rationalise investments overseas, and then from 2020 onwards we've had the indiscriminate effect of COVID-19 on the global economy and commerce. It is also important to stress that Portugal has continued to receive various investments from China after the initial five-year period you mention, from companies such as KNJ, CESL-Asia and many others, which have not received much attention from the media.
Has the primary form of Chinese investment in Portugal in the last five years been, on the whole, the golden visa scheme?
B.M. – That's difficult to answer, because I'm not aware of the actual numbers. But investment for residency purposes has definitely allowed the country to both diversify the cultural background of its investors and bring thousands of active investors, dynamic individuals, into the country. Which translates into millions in tax revenue for the Portuguese people. Shopping tourism, and the tourism industry in general, have also benefited from this latest wave of wealthy investors, who have included Portugal in their investment portfolios. Furthermore, it's important to underline the synergies brought about by Chinese investments that have allowed Portuguese companies to expand into new markets, as well as the many deals happening under the media radar, which generate jobs and tax revenue for Portugal.
What does the CCIL-C make of the high degree of interest on the part of so many Chinese citizens in the golden visa scheme?
B.M. – Traditionally, these investors were primarily attracted to the USA and Canada. Subsequently, many European countries established their own investment programmes. It is a very competitive market, one in which we must compete with Germany, the UK, the USA, Canada, Spain, etc. However, I believe Chinese investors recognise several advantages to Portugal. Namely the security, the food, the air quality, the warm climate, and a very exceptional cultural trait of ours, which is that we're a friendly, warm, welcoming people.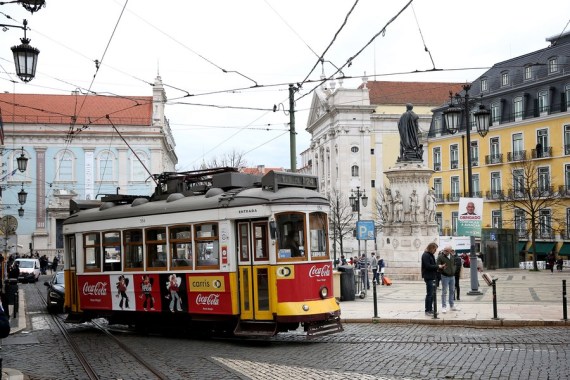 A decade on, will there still be room for new Chinese investment in Portugal, from companies either based in China or owned by members of the Chinese diaspora?
B.M. – Foreign Direct Investment is welcome in Portugal. We have many opportunities, companies and businesspeople looking for partners that can bring new markets and investment capacities to the table. We also have a workforce with an excellent command of English and outstanding Portuguese university qualifications. Moreover, we are one of the most stable countries from a political and social point of view. The tranquil character of the Portuguese people also provides reassurance.
The criticism most often heard is that Chinese investment in Portugal "has not created wealth and productivity" (jobs, reinvestment of profits) – what is the CCIL-C's take on that?
B.M. – On the contrary, Chinese investment in Portugal has not only allowed for the retention of many jobs, it has also helped many companies continue their activities (BESI, Banif – Banco de Investimento, Luz Saúde, etc.), hire more Portuguese people and even keep their Portuguese board members. You can scrutinize most of the Chinese investment operations in Portugal and likely find no failure; most of them are strong and competitive multinationals.
But even now, ten years on, do you think they still face a degree of mistrust regarding Chinese investment?
B.M. – Trust is everything in both personal and corporate relations. If there is trust, we can discuss any matter and compromise on any topic no matter how much our interests may differ, just as Portugal and China have done during 509 years of peaceful coexistence that including almost 450 years in Macau. The unknown is of course a source of myths and misunderstandings. For that reason, our Board has this year decided to make a special effort to promote trust regarding the benefits of Foreign Direct Investment, particularly investment from China. Innovation, disruption, technology, e-commerce, investment, multilateralism and multiculturalism are also among the topics we'll highlight this year.