Studio City Macau's new amenities in its Phase 2 development, due for completion this December, will lead to more opportunities in the family and MICE markets for the resort, says Senior Vice President and General Manager Kevin Benning.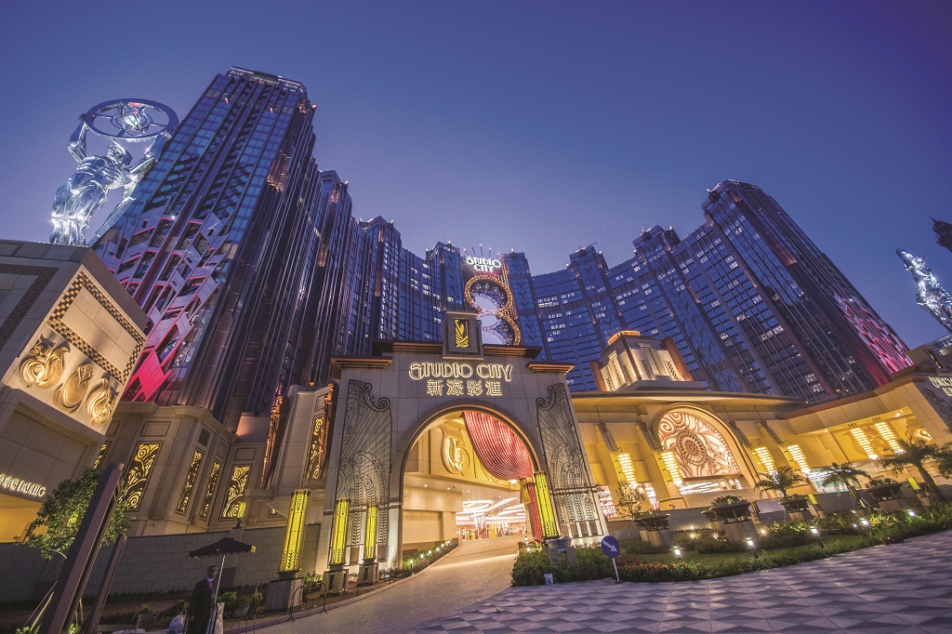 Surfing, indoor water splash, rock climbing, rope courses… These are only some of the many exciting activities residents and travellers could soon indulge themselves in at Studio City Macau — aside from exquisite dining, bespoke events and convention experiences, a variety of accommodation options and the signature figure-8 Ferris wheel — upon the completion of Phase 2 of the integrated resort in Cotai.
In an interview with Macau Business about the new amenities in Phase 2, Kevin Benning, Senior Vice President and General Manager at Studio City Macau, is confident that this US $1.2-billion (MOP9.6-billion) expansion would help the complex to draw more family and MICE (meetings, incentives, conferencing, exhibitions) visitors.
According to the previous information issued by Melco Resorts and Entertainment Ltd, the gaming operator and majority owner of Studio City, Phase 2 of the complex, spreading about 250,000 square metres in gross floor area, is slated for completion by December 2022. "We're very pleased with the progress of the construction," says Mr Benning. "At this point we're still on schedule, and we're still continuing to work with the government on when the right time to open is. We don't see any concerns [with] getting the project done on time. We're very excited about it.
"There's been a big change to our direction here with Studio City," he continued. "Over the last few years, throughout the pandemic, we have been repositioning ourselves to be more mass-oriented, more family-friendly," he says of the property, which officially opened in 2015.
What Melco has described as "Asia's largest indoor and outdoor water parks" in Phase 2 is part of the attractions that are believed to help the Cotai resort achieve this goal. An outdoor water park, named "Studio City Water Park," was launched last year, boasting multiple waterslides and rides. This outdoor attraction reopened last month, upon the beginning of the pool season in the city, and will soon be complemented by an indoor water park where visitors can enjoy the water splash during all seasons.
In regards to the indoor water park, which will feature more wave pools and slides, as well as a surfing centre, the general manager remarks: "I go in about every two weeks to take a look at it, and I continue to be amazed. Having an indoor water park that we can open year-round, seven days a week, [and] we don't have to worry about inclement weather anymore, is going to give us a very unique selling proposition for Studio City."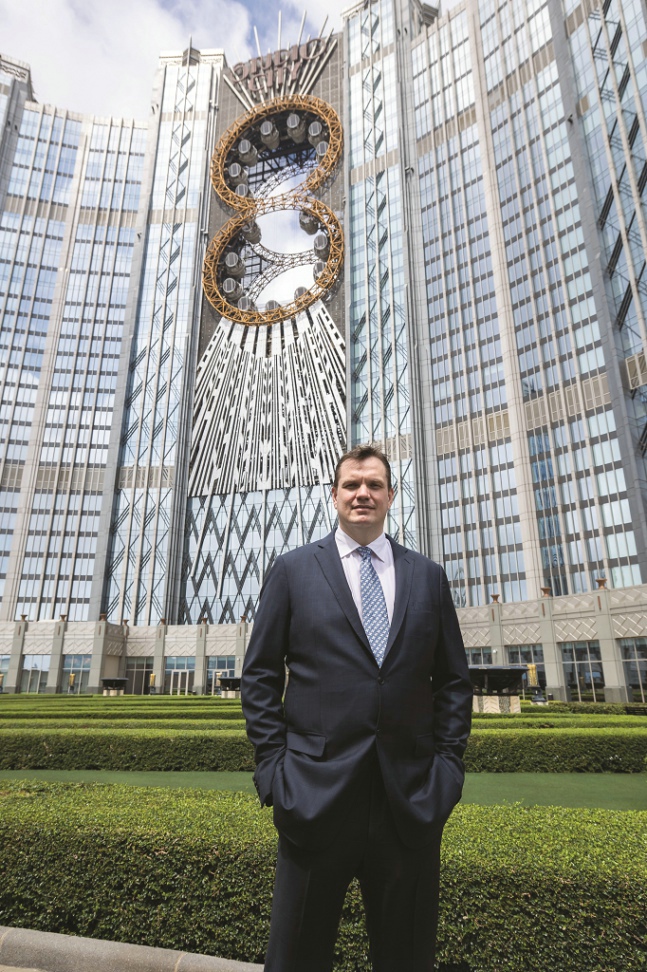 More rooms
Other highlights of the Phase 2 development include the Super Fun Zone, an entertainment facility of more than 28,000 square feet over four floors. "It's going to be something for anyone from toddlers and all the way up to adults," Mr. Benning indicates. "This is somewhere you could do team bonding, bringing your team from work to go and climb a rock wall or do a rope course… On one of the floors there's a giant net that allows people to jump up and down, and climb up and down between multiple layers."
The 28,000+ square foot zone, also featuring a massive treehouse and party rooms for children to hold parties, is expected to open its doors this July. "I was personally playing in it last week; that's how enjoyable it is. It's going to be an amazing addition to Studio City," he adds.
Enhancing its existing supply of about 1,600 hotel rooms, Phase 2 will bring about 900 extra guest rooms and suites across two new towers to Studio City. One of them will be "W Macau – Studio City," the first W Hotel in the city, via the strategic partnership between the resort and Marriott International, which operates more than 30 internationally acclaimed hotel brands that include W Hotels. W Macau is designed to have 557 guest rooms, including 127 suites, a spa, a gymnasium and an indoor swimming pool as well as an event and meeting space of about 1,100 square metres.
Another new hotel tower will be self-managed by the resort operator, like the existing Celebrity and Star Towers in Studio City. "Celebrity is much more of a MICE-oriented hotel, and Star is a great Forbes five-star hotel, but Star's rooms are not quite [as] big… versus our new self-operated hotel, which is going to provide us with more premium room products," Mr Benning explains, adding that the new self-operated hotel will have around 350 rooms. "It's going to be a very contemporary, luxurious hotel with multiple duplex villas and more suites."
This additional room supply is poised to help expedite the MICE business of Studio City, which now boasts 4,000 square meters of indoor event space and the 5,000-seat Studio City Event Centre. "From a MICE business perspective, it wasn't always our key focus in the past because we didn't have the rooms. With an additional 900 rooms coming on board, it opens us up completely to more of that [MICE] market and more of the family market," he notes, adding that the new MICE facilities in W Macau will be focused on events for smaller groups and catering to "a bespoke, luxury meeting experience."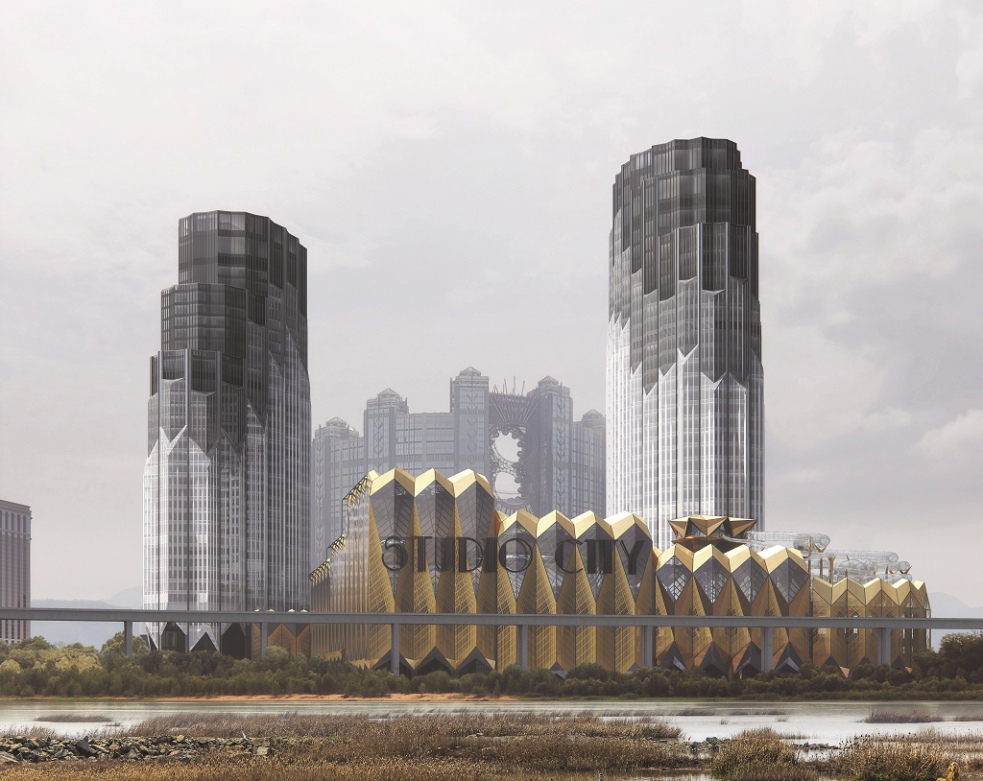 Adjustment
Apart from these offerings, the Phase 2 development of the project will also comprise a six-screen Cineplex, a retail complex and a gaming space of more than 2,300 square metres, Melco has said. Talking briefly about the new gaming space in the interview, Mr Benning states: "It'll be premium, mass-oriented, [and] aligned with our Qi Long experience that we have across the Melco brand." Qi Long refers to the brand of high-limit gaming areas and services run by Melco across its properties.
As Studio City is repositioning itself to be more mass-oriented, the existing food and beverage and retail offerings, as well as other activities in the property, have also been adjusted in the past two years, according to the general manager. For instance, an auto show of Chinese electric vehicle maker BYD has recently taken place in the resort, alongside a picnic for dogs and their owners. "It's not just all ultra high-end luxury. We know as we bring in more of these family-friendly amenities, our retail mix needs to shift as well," Mr Benning adds.
The latest financial results from Melco show the quarterly operating revenue of Studio City stood flat year-on-year at US $88.2 million in the October-December period of 2021, while the venue generated negative adjusted EBITDA of US $100,000 against negative adjusted EBITDA of US $5.5 million in the last quarter of 2020. The total non-gaming revenue of the property reached US $17.7 million in the fourth quarter of 2021, down by 10.6 per cent year-on-year. Prior to the Covid-19 pandemic, the operating revenue of the venue garnered US $358.3 million, while the non-gaming revenue topped out at US $52.1 billion in the fourth quarter of 2019, Melco figures show.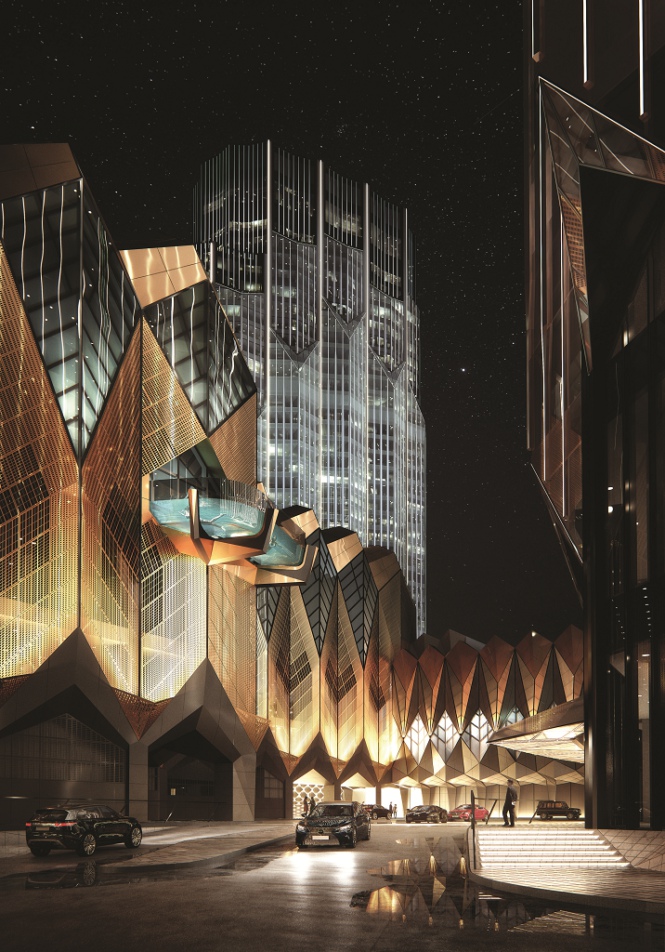 Beyond Guangdong
Asked about the performance of the property so far this year in view of the recent surges of the coronavirus cases in nearby Hong Kong and Mainland China, Mr Benning notes, "It's just been a challenge throughout this entire year as we continue to go through this… but we are getting through this pandemic the best we can."
The general manager also describes the pandemic as "a blessing in disguise," giving more time for the team to introduce new amenities and offerings. "It gives us the opportunity to kind of start from scratch and come up with what that right vision is for the future," he says. "When the borders open up, I think Macau's going to be great."
The latest government figures show that the number of travellers to Macau rose 8 per cent year-on-year to 1.88 million in the first three months of 2022, albeit a decline of over 30 per cent in the visitation figure in March, owing to the new wave of coronavirus outbreaks across the border. The gaming revenue citywide plunged 24.8 per cent from the previous year to MOP17.78 billion (US $2.22 billion) in the first quarter of this year, the data showed. Since the start of the Covid-19 pandemic more than two years ago, the city has engaged in only largely quarantine-free arrangements with the mainland.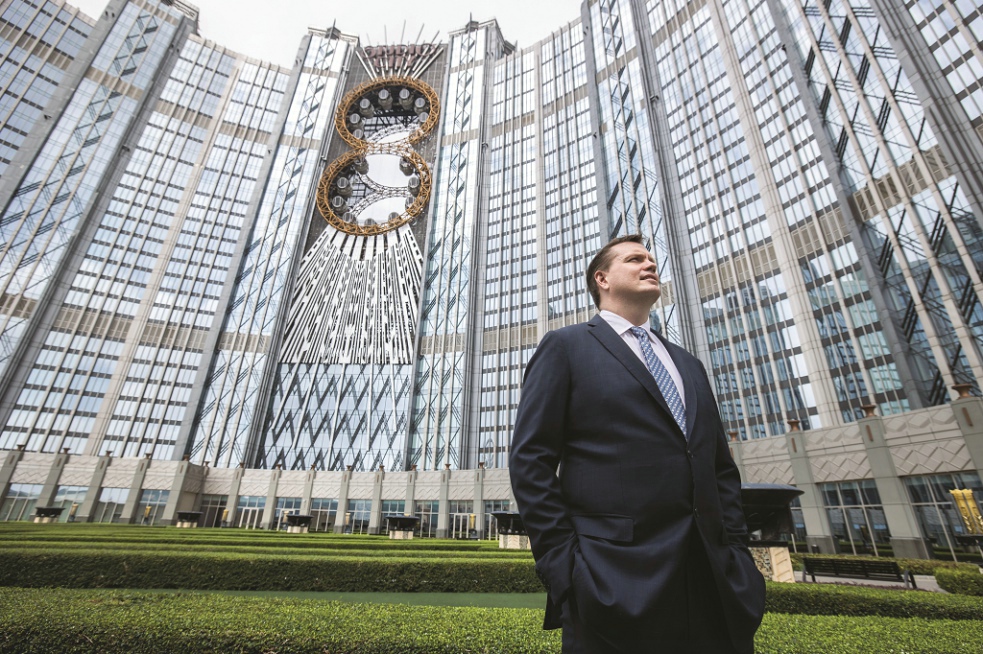 Looking forward, Mr Benning also hopes the new facilities and offerings in Phase 2 will help Studio City to reach guests beyond the city and nearby Guangdong province. "Right now, as you see in the market, it's much more local-focused and Guangdong-focused. It [will] be like that until the border starts to open up," he says. "But that being said, one of the things we're hoping for these attractions is to start getting more of that non-Guangdong mix into Studio City… [and] to focus on non-gaming guests from Greater China as well as throughout Southeast Asia when the borders open up. We feel we have a lot of opportunities there.
"With these additional attractions, particularly like the Super Fun Zone and water parks, you are going to need more than one day [to spend in Studio City]," he concludes.