A syringe exchange programme enforced by the Association of Rehabilitation of Drug Abusers of Macau (ARTM) – the one of its kind in Asia – has helped achieve almost six consecutive years without HIV infections among intravenous drug users, Executive Director, Augusto Nogueira, said today (Wednesday).
"We have already spoken about the program to the United Nations after we were invited to present the service. It's the only official needle exchange program in Asia and it has been very successful," Nogueira said in a talk held today by AustCham Macau
No HIV infections have been reported in the SAR since 2015, according to data provided during the presentation.
"Unfortunately in Macau we don't have a system to analyse what disease could be contained in each needle but I believe we have already managed to save many HIV, or Hepatitis B and C infections. Thanks to this and our methadone programme we managed to greatly reduce the problem,"
Following a spike in HIV infections among drug users, reaching as high as 18 infections in 2004 the association opened a harm reduction department in 2008.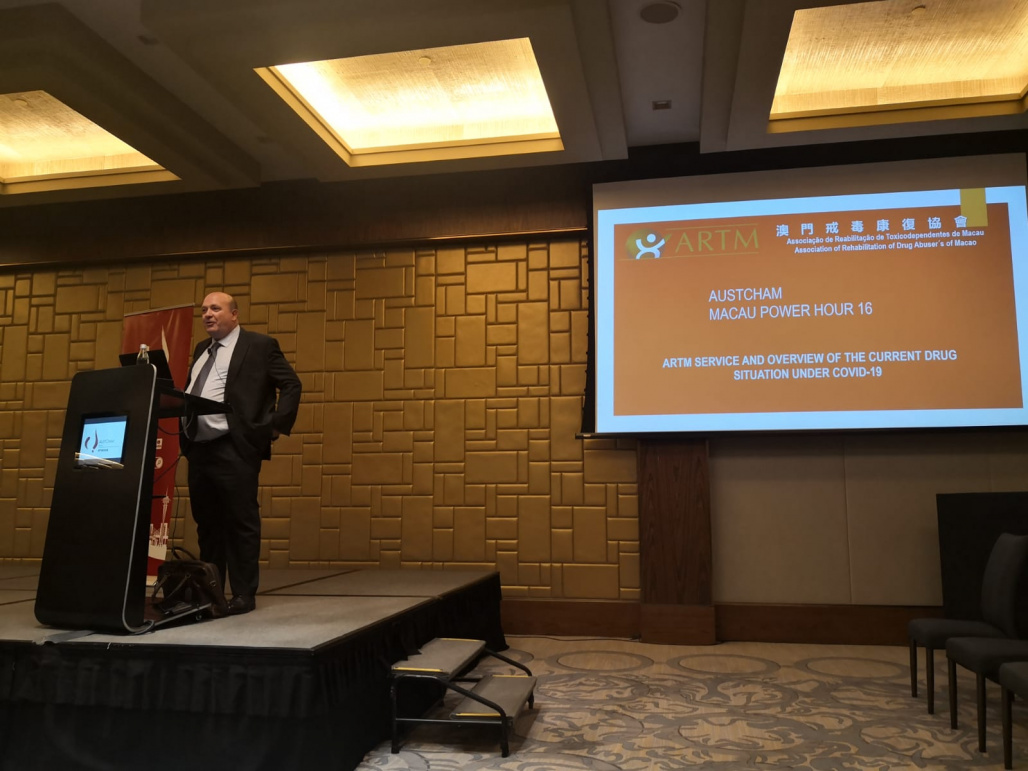 "For Macau 18 cases was already a high number considering it was zero in previous years. Therefore the government asked to create the AIDS commission and we started to discuss the development of a needle syringe swap programme," Nogueira noted.
"For example, we often go to Seac Pai Van to collect used syringes and give new ones since [drug users' are afraid to go to the Macau Peninsula side for fear of the police".
Since then the annual rate of infections gradually reduced and never reached a number higher than four cases since 2007.
Just last year a total of 11,457 needles were collected by the association and 11,935 were provided.
Nogueira also revealed today that currently, 80 per cent of drug abuse cases that fall into the organisation's lap include the use of Midazolam, a sedative medication whose use by heroin addicts has skyrocketed since the Covid-19 pandemic greatly reduced the volume of heroin that reaches the SAR, with only 5 per cent involving actual heroin and 15 per cent involving meth use.
"Midazolam is mixed for better effect when heroin quality is not good. Now heroin is either non-existent or too expensive due to Covid-19 retsrictions so most people are using Midazolam, which is dangerous since it requires smashing the pills, which can block blood veins," he warned.
The association is also the Chairman of the Asia Working Group for the Asia Consensus on Drug Matters and is currently working to reach a consensus for drug matters concerning NGOs in the whole continent, from drug abuse harm reduction, LGBTQ drug users, and treatment.
The draft consensus for Asia will be presented in March 2022 at the International Narcotics Control Board – the independent and quasi-judicial monitoring body for the implementation of the United Nations – meeting in Vienna.
"We've had support from members states like China and Malaysia […] these can help countries to be more humanitarian in their drug policies," he noted.
AustCham Macau also used the event as an opportunity to announce that some MOP5,000 in entry fees and donations were raised for ARTM, with the Sino Phil Asia International Peace Foundation also donating a MOP40,000 worth automatic external defribilator to the organisation.