What's left to say about Stanley Ho? Larger-than-life, the giant passed away at 98 years of age on the 26thof May. Over seven decades ago he danced his way into a city that, at the time, few Hong Kongers thought of as more than a "sleepy enclave". More than the "King of Gambling", Ho was a builder of modern Macau.
Macau Business Editorial | June 2020 | By José Carlos Matias – Director
---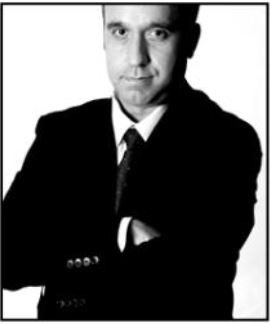 It's an all too common temptation, turning a blind eye to those pioneers of this centuries-old city's past. The boom we witnessed from 2004 was only possible because of political and economic foundations laid by key actors who shaped the evolution of things in the second half of the 20th century. They were people of Macau, from all walks of life, with roots in China and Portugal, community and business leaders, and among them one man undeniably stands out: Stanley Ho. A man who wisely aligned his self-interests with those of the wider community, of the city, of China and Portugal. With Stanley Ho's departure we are bereft of the last of the four patriarchs of post-war Macau, along with Ho Yin, Ma Man Kei and Chui Tak Kei.

As the city grows anxious to come to terms with the as yet unknown post-COVID 19 new normal, Ho's farewell serves, too, as a reminder of the city's roots.
In an interview with TDM, rebroadcast at the time of his death, Stanley Ho said: "I virtually promised the moon and fulfilled all my promises". That might sound like an overstatement, but what Dr Ho achieved is in fact an unprecedented and unrepeatable feat. It was no small step for a man, and it paved the way for Macau's giant leap to the moon.
Getting it right
Economic diversification is more than just a buzzword. As highlighted in this edition's special feature, it's an imperative for the local authorities, yet one mustn't forget that the behaviour of private enterprise cannot simply be dictated top-down. In Macau we've witnessed wave upon wave of failed attempts to push for diversification, both pre- and post-Handover. The industrial parks seemed a way forward but failed to deliver significant results. More recently the creative industries, traditional Chinese medicine, and new financial services have stolen the limelight in talks on diversification. With the new Chief Executive there's a reinvigorated focus; one can only hope it's not merely old wine in new bottles.
A key task is making the most of regional integration. Ho Iat Seng's maiden Policy Address made the case –in a perhaps unprecedentedly crystal-clear way – for Hengqin as the way forward, flirting with the dream of Hengqin becoming a second Macau. A renewed, more pragmatic and business-oriented approach to the joint development of Hengqin is welcome. It needs now to be followed up with more attractive conditions and arrangements for Macau's firms and its citizens, to encourage them to be less half-hearted and sceptical when it comes to the neighbouring island. Authorities in Zhuhai should also wholeheartely embrace the island as a natural and mutually beneficial extension of Macau's economic space.
The recent suggestion – put forth by a group of Macau delegates to the Chinese People's Political Consultative Conference (CPPCC) – of extending Macau law into the "in-depth cooperation zone" of Hengqin hints at a step in the right direction. It's about time we got Hengqin right.
Brinkmanship 
One cannot underestimate the risks inherent in the highly tense situation in Hong Kong. The neighbouring SAR has been dragged into the epicentre of the heightened US-China rivalry.
We're still in time to step back from the brink. Yet Washington's ill-judged, regrettable decision to strip Hong Kong of its special trading status casts a shadow over the city's businesses and strength as an international financial hub. Should the situation worsen, Macau's economy will not be spared from the storm brewing right next door. There's so much at stake.