Resolving a crime case does not only bring a sense of satisfaction but also means money. That's the case for scripted murder or jubensha, one of the red-hot games in Mainland China now. This explainer dissects this entertainment and its multi-billion dollar market, as well as an overview of the situation in Macau.
---
You've received an invitation to embark on a luxury cruise trip, on which you will encounter a renowned actress, a wealthy businessman, a chivalrous but mysterious gentleman among others; or fast forward to 2049, you've been trapped with five other guests in a shelter home in prevention of a highly contagious disease; or travel back to the Qing dynasty, you serve as a military general in the ancient Chinese imperial palace…
Regardless of which scenario you've caught yourself in; you can't avoid an unexpected murder case and have to find the perpetrator with others.
These are some of the examples of a game called "scripted murder", or also known as jubensha in Chinese, which attracts millions of young people to play and generates more than RMB10 billion (US$1.49 billion/MOP12.1 billion) in revenue a year in Mainland China. Across the border, this craze has been on a slow rise in Macau and could translate to a new means for the city to attract travellers.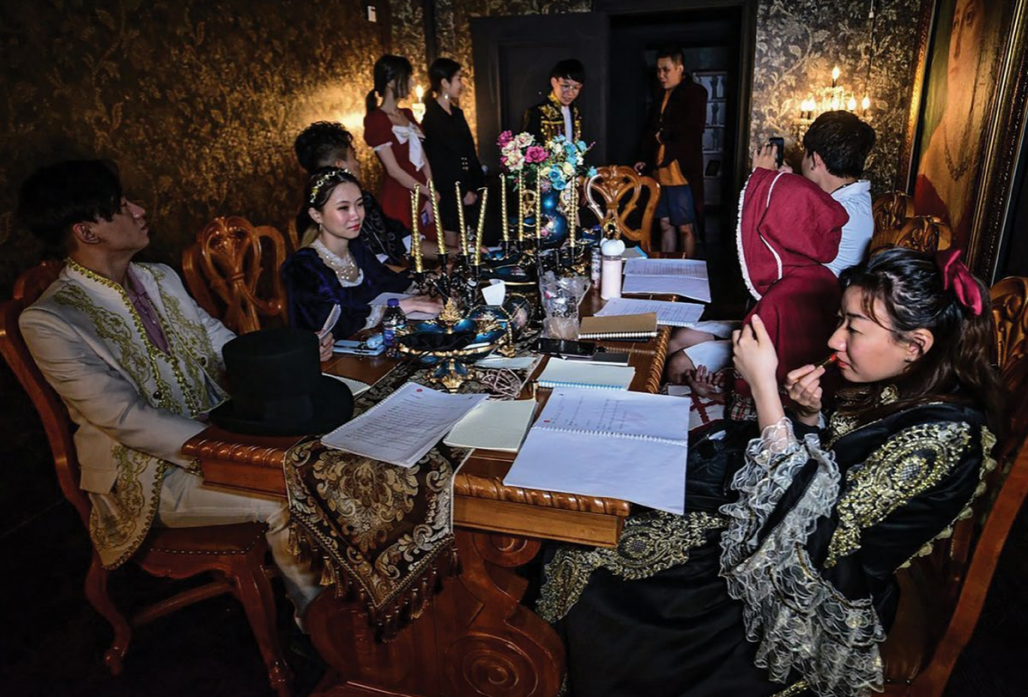 What is scripted murder?
This entertainment originated as a role-playing party game — murder mystery game — in the western countries in the 1930's, which involves a small group of individuals to sit around a table, play a scenario and look for the murderer. In the version of the game that is now popular in Mainland China, scripts are the core and players are provided with a detailed script each, including the information of the characters they play, what they have to say and ask others in the game, and others.
A typical setting of scripted homicide involves 4-10 people varying from scripts, and a game host that guides the players. "It generally takes four to six hours for players to finish the game, depending on the length of the script and how fast the players can resolve the mystery," says Blue Lam, who runs 1869DM Time Museum, a scripted murder club located near Calçada do Amparo in the downtown of Macau.
"Apart from a great script and good guiding skills of game hosts, there are also props and music to enhance the experience of players. Sometimes the game is played in themed settings and players have to change to specific costumes. These all aim to enhance the engagement of players in their roles and the game," he says. "There is no age limit for the game, but we recommend players have to be aged 16 or above as the game requires deduction skills and others."
How popular is it in Mainland China?
The rise of scripted homicide in the mainland can be traced back to 2015, when the South Korean variety show Crime Scene was broadcast across the border, in which cast members played different scripts based on real-life murder stories and were tasked with identifying the murderer.
One year later, the mainland produced a similar variety show, Who's the Murderer, and more mainlanders have since then been attracted to playing jubensha online via apps or at brick-and-mortar shops, Mainland Chinese media reported.
And even the COVID-19 pandemic has not put a brake on the expansion of the jubensha industry across the border. According to estimates by research consultancy Meituan Data, there are now more than 30,000 jubensha clubs across the mainland, rising from merely 2,400 in 2019 prior to the start of the public health crisis. About 75 per cent of jubensha players in the mainland are aged 30 or below, and more than 82 per cent of them play the game at least once a month, Meituan Data said in one of its latest research reports.
Another study by mainland-based consultancy iiMedia Research on the market of jubensha in the mainland also found consumers were willing to spend RMB80-110 to play a round of the game for two to three hours in physical shops. The same study said the size of the scripted homicide market on the mainland reached RMB17 billion last year, rising 45 per cent year-on-year and more than doubling from just RMB6.53 billion in 2018.
The industry's size is expected to reach RMB23.89 billion this year, the report adds.
How is the situation in Macau?
"Overall, more people in Macau know about jubensha but there are still many people that know nothing about it," says Mr Lam of 1869DM Time Museum, which opened in April last year in view of his passion for the game and the frenzy across the border. "Compared with Mainland China where the industry is so developed and mature, jubensha is still emerging here and we're also working hard to promote this."
Mr Lam estimates there are now more than 10 scripted murder clubs in Macau, compared with only two or three club a year ago, while there are about 1,000 active players, mostly teenagers and people in their twenties. "About 20-30 per cent of our players now are new customers while the remainder are repeat players," he adds.
Ah Man, a local office worker in her twenties, plays jubensha about once a month in either Macau or nearby Zhuhai. "I had heard about it for some time as I like different board games and party games, and I finally played jubensha in Zhuhai for the first time with my friends last year," she says. "I was instantly drawn to it — the main attraction is it gives me a sense of accomplishment after solving those puzzles to find the murderer."
For Billy Li, who is studying at the Macau University of Science and Technology now, the biggest appeal of scripted homicide is that it serves as a getaway from reality. "I don't have to think of things in my life but just concentrate on my assigned role, be it a businessman, a scientist or whoever," he says, who has already played more than 100 scripts in Macau and the mainland since 2020.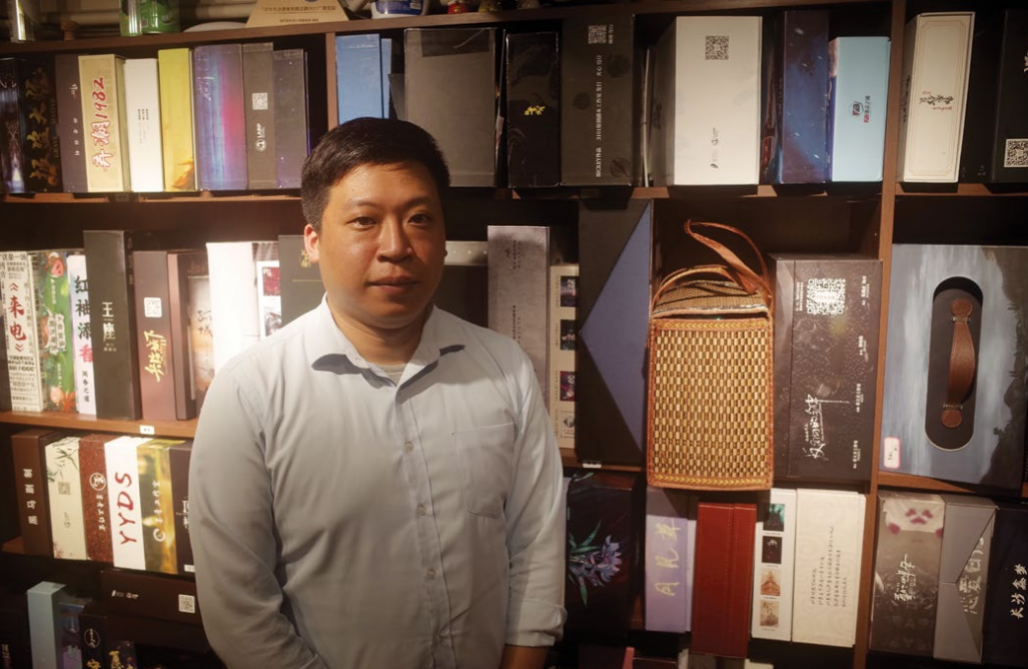 Obstacles for running a scripted murder club
Though the revenue of the sector on the mainland is expected to hit nearly RMB24 billion this year, the revenue generated in the local sector has so far been small. "There is barely any profit in this first year of operation," states Mr Lam of 1869DMTime Museum, which is now charging customers some MOP100 (US$12.5) and MOP300 per person to play a round of the game. "Compared with the jubensha shops in the mainland, we have higher operational costs in terms of rents and payrolls to game hosts, while there are still not many players in Macau."
Running such a club also takes a considerable investment. He has spent several hundred thousand dollars to purchase over 180 scripts for customers to play at five themed rooms at 1869DMTime Museum. "The price of a script varies— it can be as low as RMB300-400 or can cost RMB6,000-7,000 or even more than RMB10,000 — depending on its quality and reputation of its author," he says. "After players have finished a script they won't play that same script again as they have known the plots. So a jubensha club has to keep updating its archive of scripts to attract new players and retain old players."
The Meituan Data study shows that the top three factors attracting customers to play at a jubensha club are: the quality of game hosts; the quality of scripts; and the reputation of the club. As there are scores of full-time game hosts available across the border, there are none in the city. "The earnings here are still not enough to afford people working as full-time game hosts here," Mr. Lam explicates. "Our club is just collaborating with more than 10 hosts now, who come here to lead the players in their leisure time."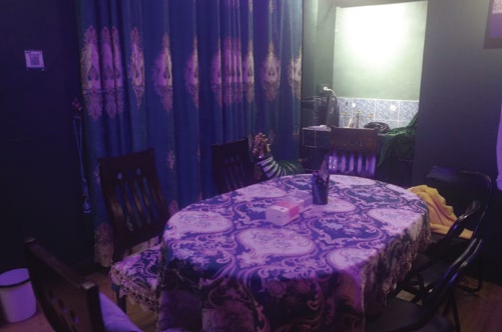 What lies ahead?
Inthe mainland, jubensha now played not only in the clubs or online — many tourist sites have incorporated elements of the game to attract visitors in recent times in a model of "tourism + jubensha". And this is the direction the city can head towards.
In July, the Macau Trade and Investment Promotion Institute will sponsor the city's first scripted murder exhibition. The six-day event is expected to invite over 800 industry practitioners in the mainland, including authors and publishers of scripts, club owners and managers, and seasoned players. Zhang Fengna, business director of Nam Kwong Culture, said in a press conference about the exhibition that she hopes this could help facilitate the development of the local cultural industry and help the city to ponder how it could attract young travellers from the mainland through new offerings like jubensha.
Indeed, Mr. Lam of 1869DMTime Museum and his team wrote a large-scale script based on the history of the district of Rua dos Ervanários for an event last year, in which players were tasked with walking around the district to learn more about the area while determining who was the perpetrator.
He has also penned two original scripts that have been put on sale in the mainland market, the first and only person from Macau to do so at the moment. "Those that are on sale in the mainland have not incorporated any elements of Macau, but I am now writing several scripts that feature elements of Macau," he reveals. "We hope this will help pique the interests of players in Macau in the future."