By Macao Institute for Tourism Studies
IFTM's hands-on approach, which combines practical training, strong academic foundations, managerial skills and entrepreneurial spirit, is preparing today's students for global industry leadership.
Since its inception in 1995, the Macao Institute for Tourism Studies (IFTM) has offered undergraduate degree courses in a wide range of areas to support students wanting to enter the tourism industry. In so doing, it has bolstered the development of tourism and hospitality in Macao, which is today embracing recovery after the disruptions of the past two years. As of December 2021, monthly visitor numbers were up 24.5% on the previous year, with travel from the mainland currently dominating. In that context, IFTM is playing a central role in training employees and entrepreneurs throughout the Greater Bay Area that also incorporates Guangdong and Hong Kong, while preparing for a resurgence in worldwide tourism.
Setting the agenda for tourism and hospitality education
Taking a leading role for one of the world's largest metropolitan areas gives IFTM global prominence in setting the agenda for hospitality teaching and research. "In accordance with the Macao SAR government's strategy of positioning and developing Macao as a world centre of tourism and leisure, and with world-class integrated resorts that operate here in the city, career prospects for our graduates are bright and rich," says Clara Lei, acting vice-director of the hospitality management school at IFTM. "Studying in Macao at IFTM presents unique opportunities."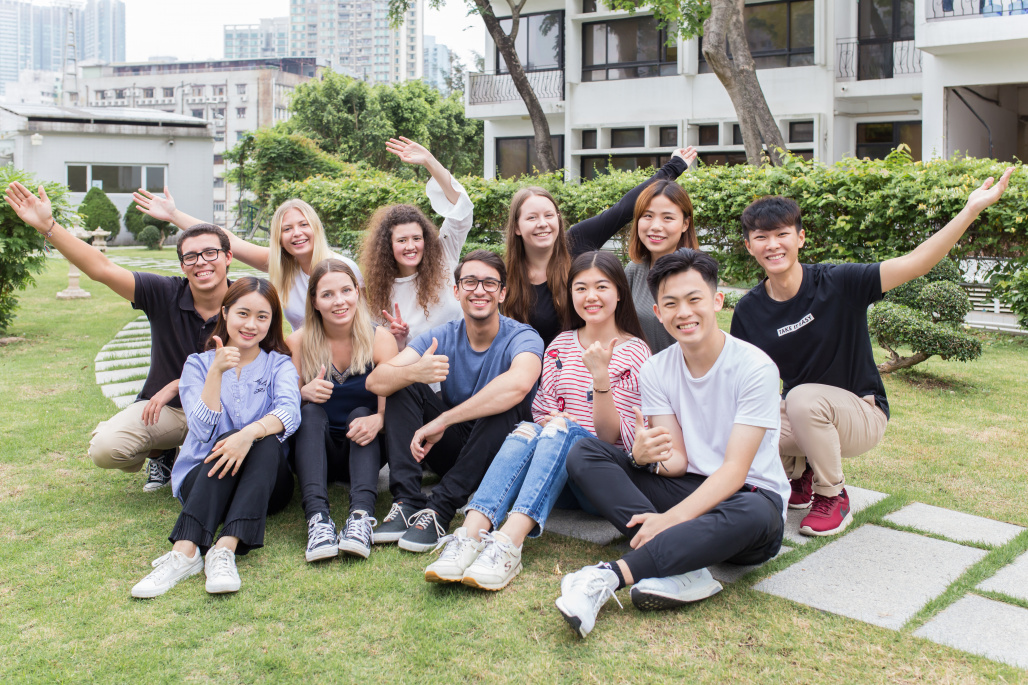 Bachelor's degree courses at IFTM cover numerous areas that support students wanting to enter the tourism industry and bolster its growth in Macao, the GBA, the region and the world. Programmes cover the management of culinary arts, hotels, events, culture and heritage, tourism, and retail and marketing, particularly within the tourism context. Facilities like the Pousada de Mong-Há educational hotel and educational restaurant nurture undergraduates in a professional environment that exposes students to real customers in their early years of study to immerse themselves in the spirit of hospitality.
Among the most recent additions to IFTM's offering is a 3+1 programme in collaboration with the Swiss Education Group, in which students work towards a dual degree in hotel management and tourism event management, awarded from IFTM and one of two prestigious Swiss institutions after four years of study. "The degrees earned will be an excellent qualification for future career development in the world of hotels and events," says Dr Lei of IFTM.
IFTM fosters both academics and entrepreneurship
Maureen Mu, a student from the mainland who graduated from the tourism event management programme at IFTM in 2014 and has since gone on to study for a doctorate at the University of Porto in Portugal, was initially attracted to IFTM Macao by its high reputation and ranking along with its use of English as the main language of instruction. Assignments have helped her develop valuable communication skills, and an internship requirement—satisfied by spending half a year in Lisbon at the representative office of the Macao Government Tourism Office—gave her real-world experience and sharpened the Portuguese she elected to learn at IFTM.
Building relationships with IFTM's collegial instructors, who welcome conversations with undergraduate students outside of class, has also been an ongoing benefit. "Many of my former teachers, when I encountered confusion or problems in my doctoral study, are still very patient to give me suggestions and opinions," she says.
IFTM makes its programmes more accessible through more than 350 scholarship and fellowship grants to undergraduate students each year, worth more than half a million dollars in total. Scholarships are also available for internships and exchange opportunities outside Macao.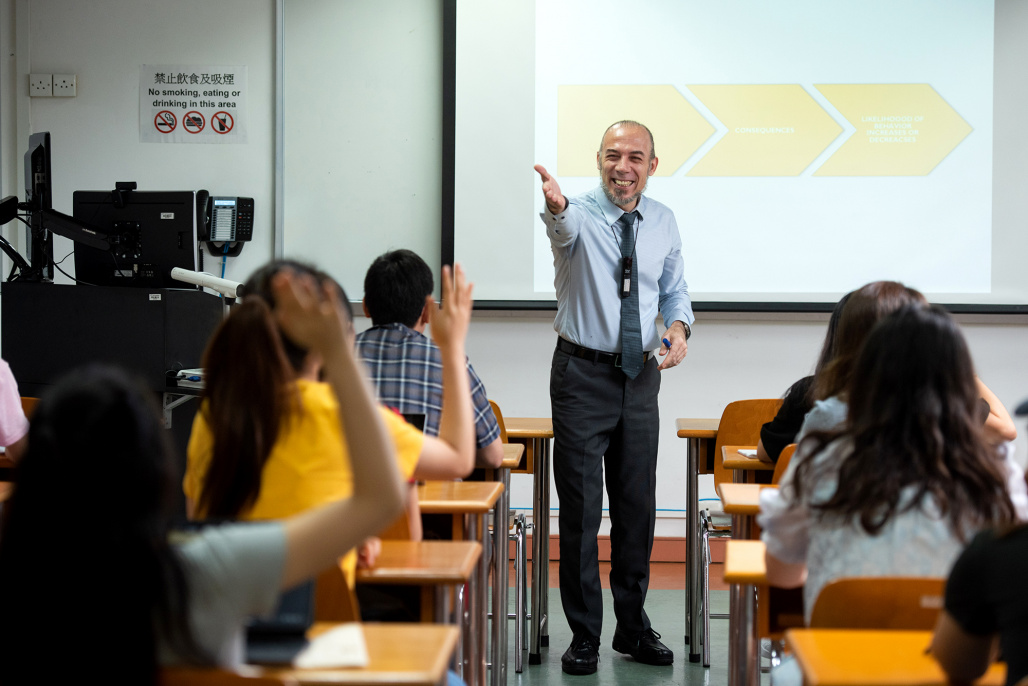 Teaching at IFTM aims to impart an entrepreneurial mindset and skills, and many graduates have gone on to start businesses in tourism, hospitality and related industries. Fernando Lourenço, an assistant professor at IFTM, tells of past students who have started hotels or chains of restaurants, gyms and even smart vending machines—sometimes just a year out of his class or their degree programme.
"To develop skills, attributes and behaviours, I use a lot of hands-on approaches," says Dr Lourenço. These cultivate creativity and innovation, as well as giving students experience in validating ideas and mobilising resources and networks to build them into real businesses. "The aim is to get students to create and engage," says Dr Lourenço. "All I want them to know is that entrepreneurship is a potential career path."
Training the leaders of tomorrow
"With our careful and meticulous design of programme curricula, students are not only equipped with practical skills," says Dr Lei of IFTM. "Leadership training in the senior years trains up leaders of the future. Many alumni hold leadership positions in the industry, providing excellent inspiration to graduates-to-be and acting as role models that drive our students to aim high and dream big." Whether they rise to such positions in existing tourism and hospitality organisations, or build new businesses independently as entrepreneurs, through its graduates IFTM is shaping the development of the industry not just in Macao and the GBA, but around the world.
Applications for non-local admissions to English-medium bachelor's degree programmes at IFTM in 2022/2023 are open until July 15th 2022. To find out more and apply, visit https://www.iftm.edu.mo/admission/en/home/index.html