Typhoon Signal No. 8 remains in effect as tropical storm Compass edges closer to Macau. The eye of the storm was located some 400km south of Macau as of 1am, moving towards Hainan island. Signal No.8 will remain in effect in the early morning, according to the Meteorological and Geophysical Bureau (SMG).
As the winds over the bridges are expected to be strong and gusty, drivers are advised to pay attention to traffic safety. Motorcyclists should travel between the Macau Peninsula and Taipa Island through motorcycle lane on Sai Van Bridge.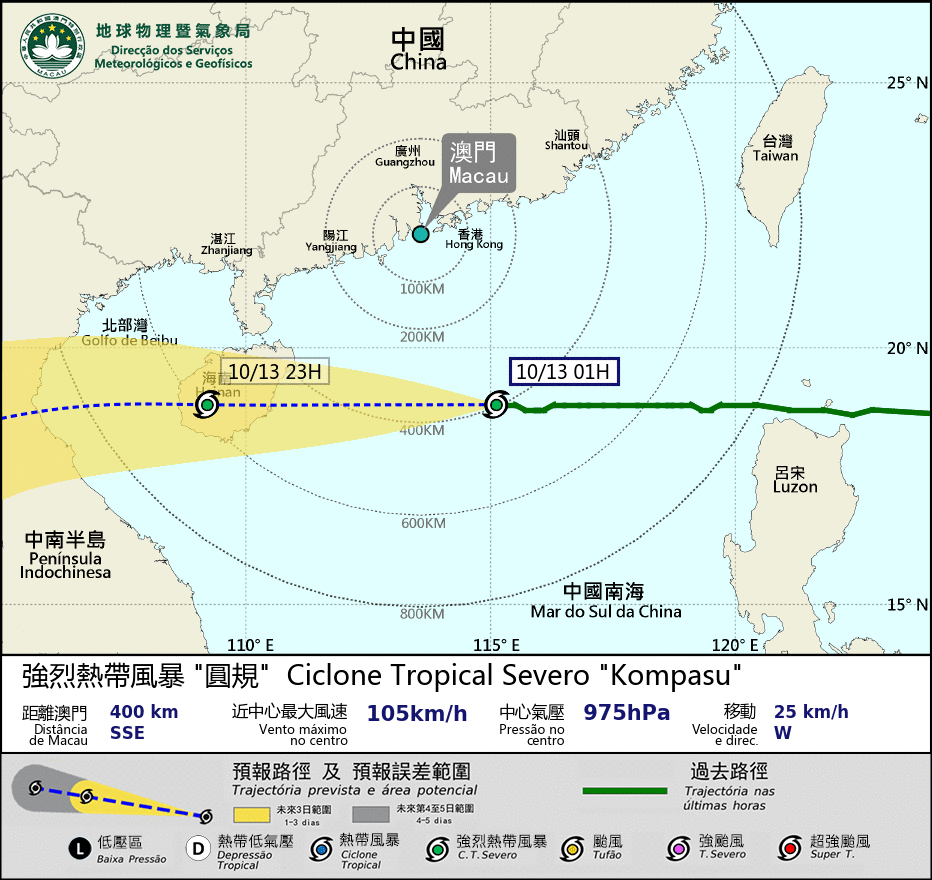 Blue storm surge warning is still in force, with SMG warning that flooding will occur in low-lying areas between 9:00pm today and 5:00am tomorrow, with the highest flooding level below 0.5m
Meanwhile, the Hong Kong Observatory has hoisted the T8 signal warning at 5:20pm today.