With the high profile court case involving several middle and senior management executives of former junket operator Suncity's marketing, accounting, planning, development and even IT to start today (September 2), Macau News Agency established a round of the case and a profile of the main defendants involved.
Suncity's former head and founder, Alvin Chau Cheok Wa, together with 20 other defendants are accused of being involved in illegal side-betting operations, money laundering at least since 2013, accoridng to Public Prosecution Office documents seen by MNA.
The indictment documents paint a picture of how the alleged illegal gambling organization managed by Chau operated side-betting in VIP rooms in properties of all six gaming concessionaires in Macau and from illegal online and proxy betting operations in Vietnam and the Phillipines.
Suncity's Marketing, IT, Finance, Accounting and Operation departments were all said to have helped the illegal gaming group to carry out these illegal side betting 'double-sided' illegal side bets.
The Prosecution Case
It was November 2021 when the then CEO of junket operator Suncity and leading figure in its Hong Kong-listed arm, Suncity Group Holdings Ltd, was detained by Macau police authorities following an arrest warrant issued by authorities in Mainland China's Wenzhou city over alleged cross-border gambling activities.
Chau and six other defendants have been under pre-trial detention at a Coloane prison since then with a formal Public Prosecutions Office indictment issued.
After combing through the prosecution documents MNA established a profile for each of the involved defendants. A separate MNA article has described in detail how the alleged side-betting operations were organised.
Aside from Alvin Chau, the alleged illegal gambling was said to include several Suncity middle and senior management, of which the prosecution documents underline Lou Seak Fong, Si Tou Chi Hou, Ellute Cheung Yat Ping, Ali Celestino, Chau Chun Hee, Cheong Chi Kin, Philip Wong Pak Ling, Leong Su Weng, Ho Cheng I, Vincent Loi and Cheung Ling Ling.
Alvin Chau itself is accused of one crime of founding and heading a 'secret association or society', 229 crimes of 'illicit exploitation of gambling in an authorized location, 57 crimes of 'scam of a considerably high value' against all six gaming concessionaires – three of which attempted -, one crime of 'unlawful operation of gaming' for proxy or online betting and one crime of qualified money laundering.
Under the Macau Organized Crime Law, a secret association or society is an organization established to obtain illicit advantages or benefits and whose existence is demonstrated by an agreement to commit several criminal offences.
Whoever performs the roles of direction or leadership, to any degree, of a secret association or society could be punished with a penalty of 8 to 15 years' imprisonment.
Meanwhile, illegal gambling operations or money laundering carry a maximum prison sentence of 3 or 8 years in prison, respectively. The other defendants share many of the same criminal charges.
The indictment documents also state that all six gaming concessionaires have been the target of scams by this criminal group.
Gaming operators SJM, MGM, Sands and Wynn have filed damage claims against Chau, with the Macau SAR government also claiming compensation for lost revenue in gaming taxes.
According to the charges at least in December 2013, Alvin Chau Cheok Wa and his illegal gambling group were said to have reached an agreement with the defendants Lou Seak Fong, Leong Su Weng, Ali Celestino, Philip Wong Pak Ling, Cheong Chi Kin and Tim Chau Chun Hee to jointly carry side betting activities in Macau casinos.
The group allegedly managed more than HK$823.7 billion in illegal betting volume, with about HK$21.5 billion in 'minimum' illegal earnings collected between 2013 and March 2021, and is even accused of having caused HK$8.2 billion in lost gaming tax revenue to the Macau SAR.
From top to bottom
Si Tou Chi Hou was said to have joined Suncity in August 2013 and was the Planning Department Vice President. He is described by the MP as the main responsible, together with his department deputy director Ellute Cheung Yat Ping, for the phone and online gambling the illegal gambling group.
Philip Wong Pak Ling joined Suncity in May 2012 and was chairman of the Finance Department, being the main person responsible for the financial affairs of the illegal gaming group' the indictment notes.
Wong was allegedly assisted by the Suncity Director of the Accounting Department Ho Cheng I and the deputy director of the Activities Development department in the management of the proceeds from illegal online betting.
Defendant Cheung Ling Ling was supposedly responsible for the capital department and allegedly assisted the illegal gaming group to withdraw and transfer the illegitimate benefits in the name of project acquisition, transfer of assets, etc.
Lou Seak Fong – who joined Suncity in April 2011 – was senior vice president of Suncity's Market Development department with his main job consisting of recruiting clients and raising funds for the illegal gaming group.
He was said to be primarily responsible for promotion and advertising, together with Leong Su Weng, Director of Suncity's Marketing Department.
Ho Cheng I joined also joined Suncity in April, 2011 with her position being Director of the Accounting Department, reporting to the defendant Wong Pak Ling Philip in the management of the capital of the online betting of the illegal gambling group.
Meanwhile, defendant Sou Iek Meng was one of those responsible for the illegal private bank of the illegal gambling group, helping to transfer the illegitimate benefits of the illegal gambling group to Mainland China.
Sou was also said to have been assisted by defendants Sou Cho Hou and Sou Iek Meng, to transfer the illegitimate benefits of the illegal gambling group into his illegal private bank.
Defendant Ali Celestino joined Suncity in April 2013 and was vice-president of its IT Department, with his main function in the illegal gaming group being to provide system and technology support while maintaining phone, online and side-betting equipment.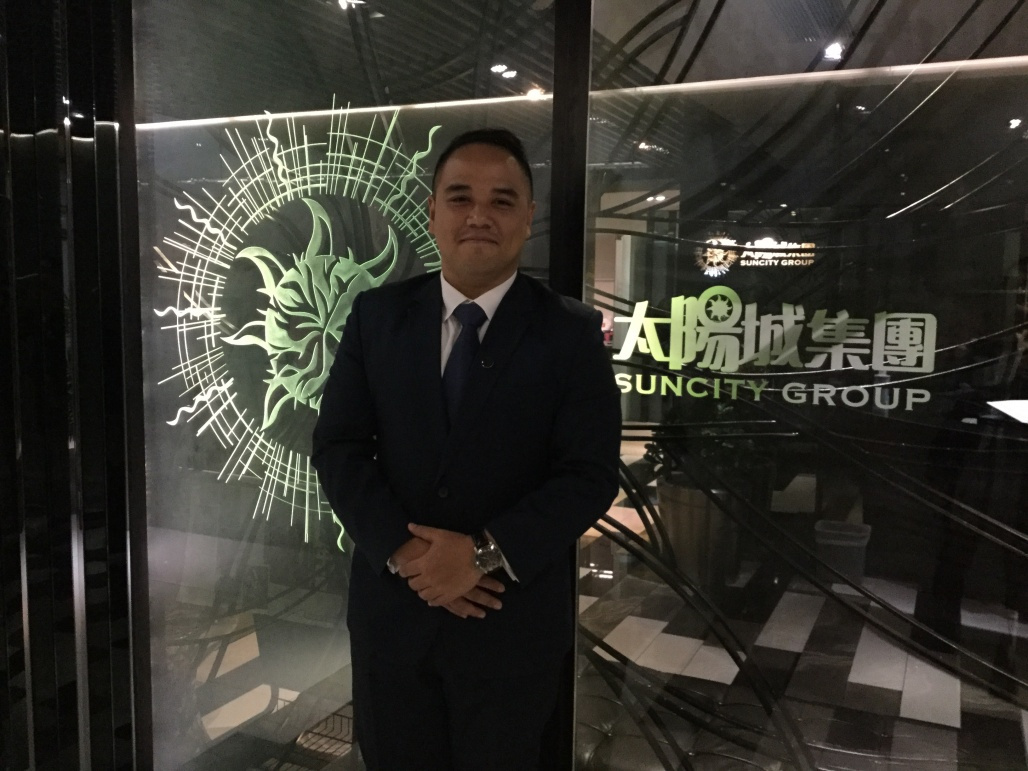 "With regards to the operation of call and online betting of the group exploiting illicit gambling, Defendant Chau Cheok Wa has always instructed Defendant Ali Celestino to develop and update the call and online betting systems, and has also directed the various departments of the group in handling on-call and online betting issues and make the corresponding major decisions," the indictment describes.
Another prominent defendant is Tim Chau Chun Hee, who has been the Executive Director of media UO Group and the sole member of the executive board since January 10, 2013.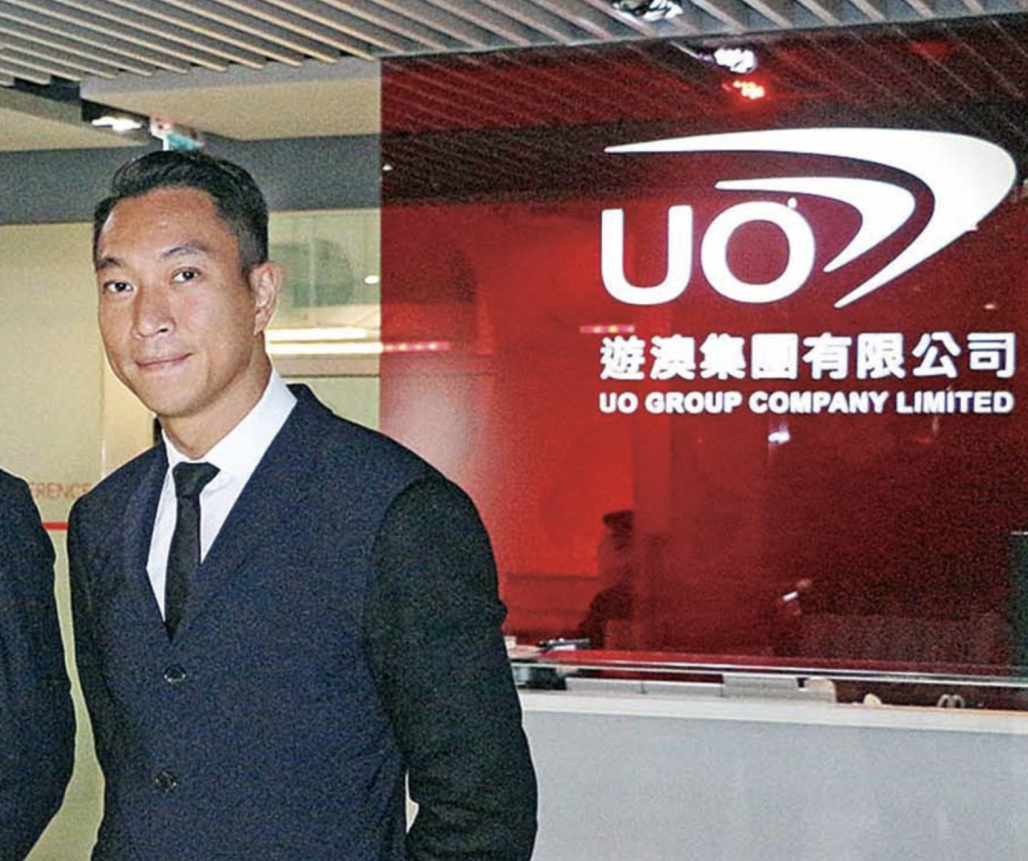 Between December 2012 to November 2016, an 80 per cent stake of the UO Group was controlled by Alvin Chau, with the remaining 20 per cent by Tim Chau.
This position later changed, with Tim Chau becoming the controlling shareholder with 50 per cent of the shares and the remaining held by Lei Hou Leng.
Tim Chau also headed Soonest Tecnologia LDA. and Zhuhai-Macau Cross Border Industrial Zone Xunli Technology Co., companies accused of providing telecommunications support to the illegal gaming group and being used as a vehicle to transfer funds from Suncity to UO Group, with both companies controlled and financed by Alvin Chau.
From March 24, 2018 to January 27, 2022, through the HKD and MOP account of the Bank of China of Suncity the illegal gaming group was said to have transferred MOP131.1 million and HK$62.3 million to a Soonest account, which then transferred MOP25.9 million and HK$7.8 million to UO GROUP.
Tim Chau was described as therefore described as a core member of the illegal gambling group, responsible for dealing with Soonest and Zhuhai Sonnest and was said to be aware of the illegality of the side betting operations, having collaborated with Ali Celestino in helping the illegal gambling group to send messages about side-betting via Soonest.
After Alvin Chau was detained in November, 2021 by the Macau Judiciary Police, Tim Chau provided lawyers to assist the employees of Suncity during the interrogation and the search procedure that took place on the 16th floor of China Civil Plaza.
Meanwhile defendant Cheong Chi Kin was described as responsible for the operation Department of the illegal gaming group and for supervising side betting activities and verifying the clients side betting application and capital accounts of the illegal gaming group.
He is also described as the owner of 歐風 DEU MA (兌碼) and Karaoke GODDNESS.
"In order to prevent the Marketing Department and the Accounting Department, together with customers, from being able to circumvent the illegal gaming group, the defendant Cheong Chi Kin created, at least since 2015, an Operations Department, outside Suncity Group Operations Department, to inspect the side betting process and separately account for said bets," the MP states.
As a way of hiding this parallel Operations Department, Cheong is said to have used the name of another company during the recruitment process of the same department instead of using the Sun City Group name.
A total of 92 witnesses are expected to testify during the trial, including 13 former employees in this Operations Department.
The prosecution document also mentioned three other defendants Au Wang Tong, Lam Tsz Chi, Li Siu Chung and Pong Hak Fan but very little information is provided about them.
Pong Hak Fan is described as a Hebei resident who in 2014 was invited by the employees of the Suncity Marketing Department to invest in the side betting companies of Alvin Chau.
He ended up investing some HK$10 million in these companies and thus became an agent of Suncity.
Au Wang Tong is said to have instructed the gaming criminal group on how to create illegal accounts in Suncity VIP rooms and is currently in pre-trial detention at a Wenzhou detention center.
Meanwhile, Lam Tsz Chi and Li Siu Chung are described as Hong Kong residents and respectively Project Manager and Director of Operations in the group.