Although the job-seeking journey for students is always challenging after every graduation season, job prospects for local graduates seem particularly bleak this summer as the city economy continues to lag under the shadow of the pandemic.
Cheryl Hu Yuan Bei, a fresh Communications graduate from the University of Macau (UM), told Macau News Agency that she has been constantly sending resumes since March, while only receiving one interview invitation from a small company with all the other applications failed. 
The graduate said that the pandemic is the biggest contributor to the recent poor job market, as it has severely impacted the local economy, especially for Macau which heavily relies on tourism.
"Macau's economy is very bad now, so companies don't recruit new people at all, and many enterprises are even laying off staff, so the newly graduated students without much experience are not needed in the labour market," Cheryl stressed.
The latest figures from the Statistics and Census Service (DSEC) show the unemployment rate for local residents stood at 4.5 per cent from February to April 2022, the highest since the first quarter of 2009 during the global financial crisis, while the overall jobless rate reached the highest level since the third quarter of 2009 at 3.5 per cent.
Meanwhile, the labour force looking for their first job accounted for 6.2 per cent of the total unemployed population, showing a 0.3 percentage point increase.
However, the unemployment rate is expected to further increase, as more fresh graduates will enter the labour market this summer, and the student might have to adjust their expectations on requested wages, legislator Zheng Anting warned in a Legislative Assembly (AL) Follow-up Committee meeting in May. 
According to a survey result published by Macau New Chinese Youth Association in May, over 97 per cent of local graduates are pessimistic about their job prospects in the current employment market, while more than 55.3 per cent of the respondents considered that at least six months were required after graduation to find a "satisfactory" job in Macau.
In such a negative employment environment and a desperate atmosphere spreading among young people, Macau News Agency has talked to several local graduates to learn about their job-hunting process and future plans under the current economic slowdown.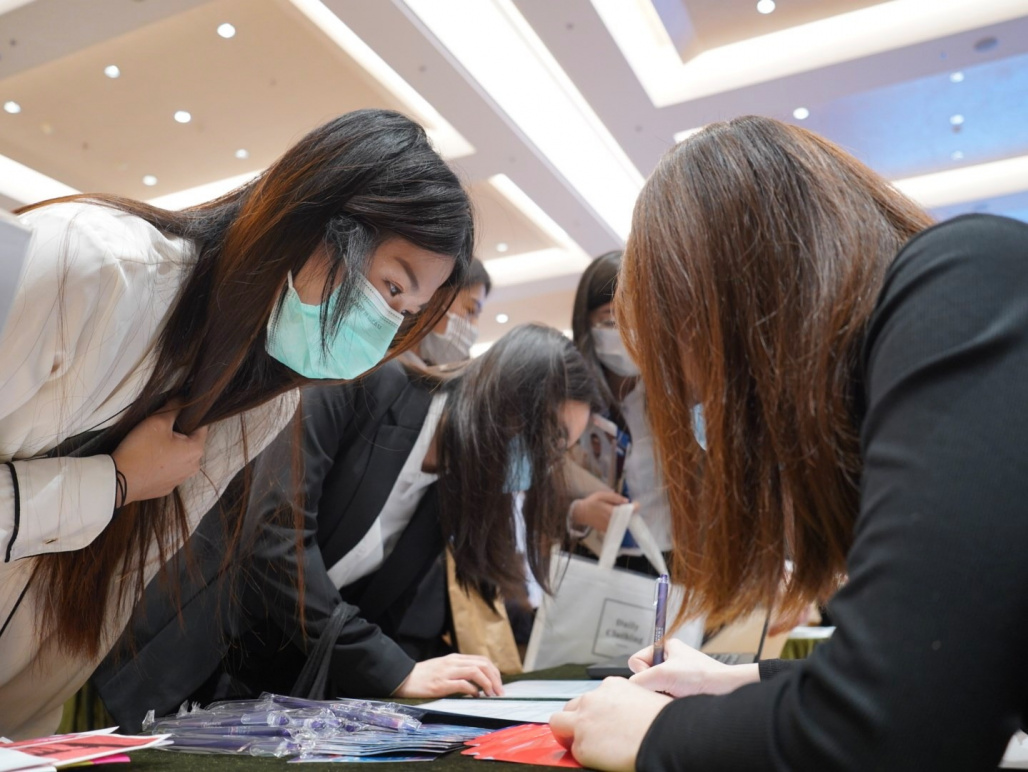 Struggling youth
Fresh graduates are at a disadvantageous position in the labour market, and 95 per cent of the graduates expressed that the current economic downturn has increased the difficulty for them to find jobs in Macau, the result of the 2020-2022 graduates employment demand survey initiated by the youth association revealed.
The survey conducted among students who have graduated in the past three years shows that the short supply of job openings, lack of suitable job positions in the market, the overall economic downturn, and unsatisfactory wages, are the biggest difficulties for the graduates in the job-seeking process.
Chan Calderon Natalia, is still seeking for a job one year since she graduated from Macau Polytechnic University (MPU) in International Chinese Education but noted to MNA that the gradually closing of casinos has made it even more difficult to find a job.
"Many people have lost their jobs, therefore every time I go to interview for a very ordinary office clerk position now, I will see a long line of people queuing up and waiting to be interviewed. My performance is not very good, so it is easy to lose the opportunity," Natalia said with frustration.
She also claimed part of the reason for the lack of job openings is that fewer people choose to resign during the economic slowdown, as they are afraid that they won't be able to shift to a better position.
The DSEC data of February to April shows that people engaged in gaming, junket operator and construction industry accounted for the majority of underemployment numbers.
Meanwhile, the Macau SAR gaming sector ended May with a total of MOP3.3 billion (US$413.4 million) in gross gaming revenue, 68 per cent lower than the same month last year.
The previous month of April had ended with the worst monthly gaming revenue tally since September, 2020, about MOP2.6 billion, while the first five months of the year reported a 44 per cent decrease from the same period last year to about MOP23.7 billion.
Due to many influencing factors including the pandemic, the tightening visas policy of the Chinese mainland, and the new gaming law amendment, the pillar industry in the SAR that once provided numerous job opportunities – the gaming industry- is facing a huge crisis which makes the sector no longer be able to support local employment.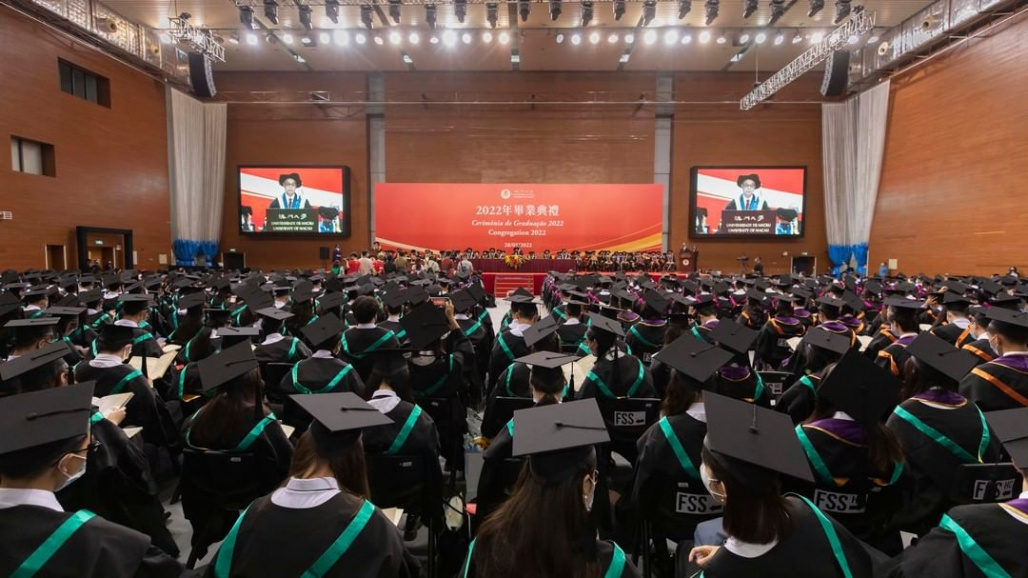 At the time this article was published, seven satellite casinos are reported by Macau Daily to be planning to stop operations by mid-year, with Emperor Entertainment Hotel Limited already announcing to cease the operation of its casino located in the Grand Emperor Hotel.
The Rio Hotel in NAPE is also revealed to be placed for sale for MOP2 billion, while the Million Dragon Hotel – part of Chan Meng Kam's Golden Dragon Group -, has sent layoff letters to some of its employees.
Cheryl expressed that she has participated in the career fair organized by her school, however, she only found one gaming company recruiting new staff at the fair, and the rest firms which are interested in hiring graduates are mainly state-owned enterprises, such as Air Macau and Nam Kwong Group.
Fortunately, Cheryl was able to finally find a job in a small local firm, although the position does not really match her university major, and she is not so happy with the fact that this position was provided to her partly because of her father's personal social network.
"Nowadays, young people need help from their parents to find jobs. This trend can already be observed when we are looking for our internships. Many people find their first job or internship relying on their parents' social network, we have no alternatives," the fresh graduate said, "I want to find a more satisfying job solely by myself, but I can't fulfil that, so what can I do? "
"I have to surrender to the reality, at least to have a job to feed myself first"
According to the 2020/2021 academic year employment surveys conducted by the University of Macau (UM) and the Macau Institute for Tourism Studies (IFTM), around 85 per cent of graduates are employed or entering further studies within three months after graduation, with the median monthly salaries to be MOP15,000 and MOP14,600 respectively.
Macau Polytechnic University's data is still not updated with only 2019/2020 academic year's report available, showing that more than 85 per cent of graduates find full-time jobs within three months of graduation, and the median monthly salary of graduates employed in Macau is MOP14650.
However, MNA has learned from the interviewees that they believe these statistics may not reflect the real situation.
Cheryl indicated that she was required to complete an internship in her company before entering the full-time position, with a MOP5,000 monthly salary granted during the intern period and a full-time offer package of MOP10,000 per month to be given. 
"Young people don't have the right to bargain with their boss unless we become the boss," the fresh graduate said jokingly, "I am already mentally prepared for not being able to have any non-essential consumption or savings in the first two years after my graduation."
Natalia has also expressed that the clerical jobs she applied for generally only offer a monthly MOP10,000 package now, and she would rather "go to the casinos to serve tea" since waitress in the casino can get an even higher salary reaching some MOP16000.
"It's very difficult to find a normal clerical position now, many of them are false advertising. In the end, I always found out that they were recruiting insurance or real estate sales," she said, "they always ask if you are interested in developing your potential and exploring your hobbies, actually they just want you to sell insurance."
"I even saw a job position that required people to work six days a week, from 9 am in the morning to 9:00 pm in the evening, and the monthly salary is only MOP9,800," Natalia said excitedly, "this is inhuman treatment, people who are willing to accept this are really doing free labour."
Under such "destructive competition", many people choose to continue their studies, as they consider getting another higher education diploma can help them to be more advantageous in the job market.
Another degree?
A report from the Education and Youth Development Bureau (DSEDJ) on the study and employment intentions of Macau fresh graduates shows the percentage of local university graduates who choose to directly continue their studies after graduation has seen a 3.3 percentage points increase from 11.6 per cent in 2019 to 14.9 per cent in 2021.
A local fresh graduate who choose to pursue a Communications master's degree, Sammy Cheong Sam I, told MNA that the general low salary and long working hours are the "very disappointing reasons" which pushed her decision to continue studying in order to become more competitive in the labour market. 
"If I enter the workplace at my current educational level as an undergraduate, my quality of life and happiness will be significantly reduced, " Sammy said, "and as far as I know, my friends who hold the same degree diploma haven't found any better jobs.
The future master's student also declared that, from her observation, many companies ask their employees to work overtime without paying for it, which has clearly violated labour laws and exploited the interests of employees. 
"I don't want to be a 'lamb to be slaughtered in the workplace'," she stressed.
By pursuing a master's degree, Sammy believes that she can improve her ability and competitiveness level, so as to avoid being a "corporate slave" who is owned by their work.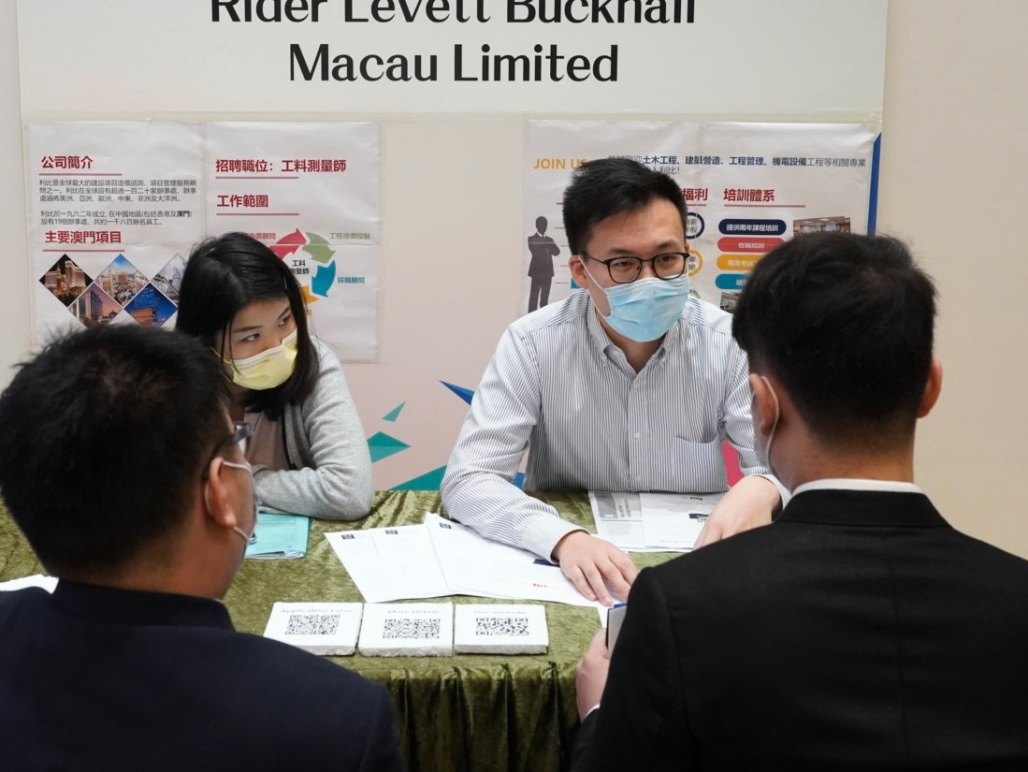 She also admitted that it is fortunate for her to have a family which can pay for her tuition fee while emphasizing the importance of money in supporting her to acquire more knowledge. 
The program she's entering is the communication and new media postgraduate program at the University of Macau, which charges a MOP97,800 program full tuition fee for a local student within the normative study period.
"I should seize this opportunity, although studying for a master's degree is a great challenge to me, and I am not sure whether the economic environment of Macau will be improved at the time when I get my postgraduate degree," Sammy said.
"No matter whether the economic situation in the city is optimistic or not in the coming years, I will definitely have to meet the future with a new and advanced version of me," the future master's student highlighted.
Heading to the GBA
Given the uncertain future of the SAR, would the local graduates consider seeking opportunities across the border?
About 51 per cent of graduates expressed that they are willing to work in GBA's mainland cities, the result of the 2020-2022 graduates' employment demand survey shows.
A local fresh graduate, Ian hoi I, told MNA about her plan of looking for job opportunities in mainland cities and the Greater Bay Area, but underlining the restrictions she faced during the process.
"I originally planned to go to the mainland for an internship in my junior year to gain more experiences, but because of the pandemic, I couldn't fly to the city for the compulsory on-site interview, so I lost that opportunity," Ian said.
"People who live in the mainland will have more advantages in this regard, it's very hard to compete with them. "
Meanwhile, she said that some seemingly minor cultural differences can also cause large difficulties at work.
"I have been typing using the Chongkit input method – a system for entering Chinese characters based on the graphological aspect of the characters – since I was a kid, but companies in the mainland all installed the pinyin input method – an input system based on pronunciation" Ian declared, "I don't know how to type Chinese characters in pinyin, so it's a bit difficult to work in the mainland because I need to think longer than others."
In recent years, some regions within the GBA have launched many new policies to attract people, the fresh graduate pointed out.
Earlier in January, Hengqin authorities announced that they are considering providing Macau employees and enterprises in the cooperation zone a monthly subsidy of up to RMB12,000 for three years and a one-off bonus of RMB50,000 respectively.
The 'Interim Measures for Supporting the Employment of Macau Residents in Hengqin' proposes to give a monthly subsidy of RMB 12,000, RMB 9,000, RMB 7,000 and RMB 5,000 to full-time Macau employees in the cooperation zone who hold a doctoral degree, master diploma, bachelor certificate, or other, respectively.
However, Ian stressed that the government supporting measures always seem very confusing for her, as she is not clear about which position she is suitable for and whether she has met the requirements for those applications.
"We often don't see a more detailed introduction on the application conditions and positions, " the fresh graduate emphasizes, "so it doesn't make us feel that this will be a good opportunity, because there are no clear indications."
The MPU graduate Natalia who majored in International Chinese Language Education, also indicated that she has to pass the mainland's teacher qualification certificate exam first if she plans to work across the border.
Meanwhile, she declared that the information and promotion about working in the GBA are still few, as companies and job openings in the area are rarely seen on Macau job search websites, with no separate section for posting GBA job positions.
Cheryl from UM, who tried to apply for a job in Guangzhou, expressed there are very few choices for her as an undergraduate since many mainland students are very hardworking and "80 per cent of them won't enter the workplace but will study for a postgraduate degree first".
"Macau students are definitely not competitive enough in the mainland," the local fresh graduate stressed.