Relaunching the city's tourism industry beyond the pandemic-related restrictions will require a coordinated effort involving the government and a number of private actors such as integrated resort operators, airlines, travel agents and suppliers, said hospitality scholar Glenn McCartney at a talk held yesterday evening (Thursday) by the British Chamber of Commerce in Macau (BrtitCham Macao).
Titled "Macao – 2033 Setting Expectations", McCartney's presentation addressed what lies ahead for the city's tourism industry, as the SAR is about to award new 10-year casino concessions. In the tender programme requirements, attracting international visitation takes centre stage. Glenn McCartney, Associate Professor in Integrated Resort Management at the University of Macau, told Macau News Agency that "a realistic goal is to go after regional markets, because travel markets take time to cultivate, particularly in international markets." This will entail a coordinated effort involving all major stakeholders. Hosting an array of events, conventions and festivals in Macau is pivotal, but these endeavours "have to be tied with a strategy focused on alliances and partnerships, by working with airports and airlines, travel agents, tour operators, SME suppliers and bringing everybody on board."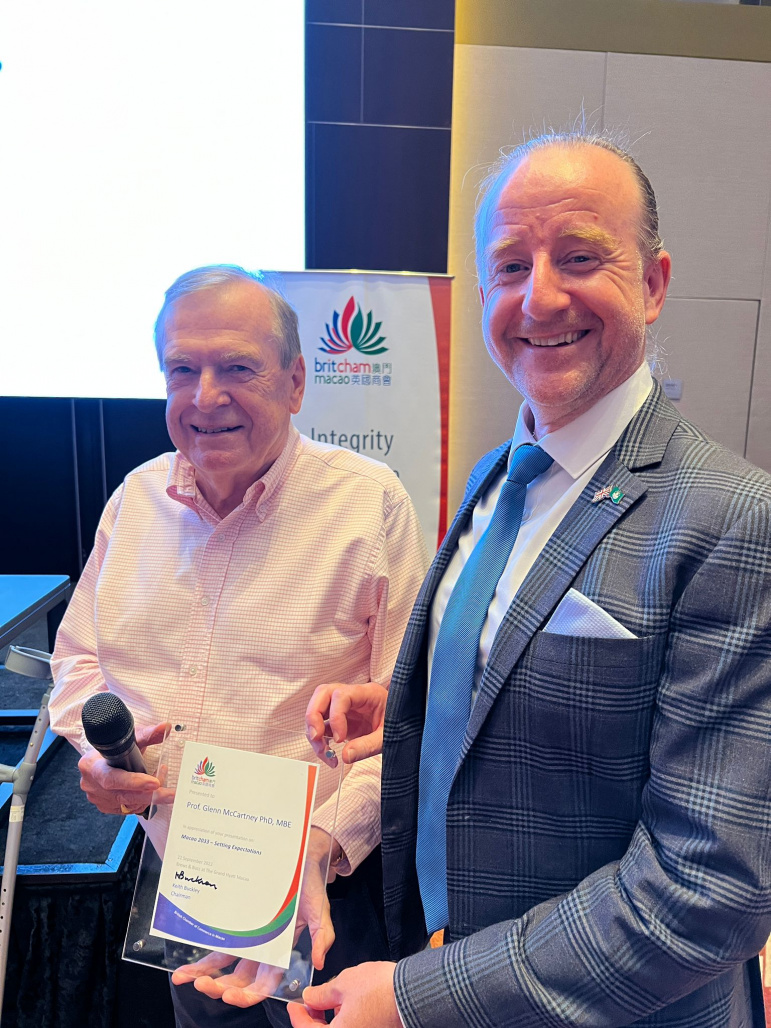 While noting that the authorities' approach over the past two decades has been "very much top-down", Professor McCartney acknowledges that "one of the biggest challenges is creating collaborations in the public and private sectors". In order to move forward, one should not wait for the COVID-19 restrictions to be entirely phased out, he argues. A reinvigorated collaborative effort should begin as soon as possible, by "getting all the key players around the table and becoming an ideas farm".