With the plan for the development of the Guangdong-Macao In-depth Cooperation Zone (GMICZ) in Henqgin in motion, the local business community should seize the momentum and invest in the neighbouring island, Macau entrepreneur David Cheang said at a Breakfast Meeting held today (Wednesday) by the France Macau Chamber of Commerce (FMCC).
The topic "Hengqin: Seize the Opportunity. Now or Later?" drew dozens of members of the city's business and professional circles.
Mr Cheang sees a promising future for business development in Hengqin. He noted that the GMICZ can complement Macau's shortage of land, human resources and the SAR's economy being heavily dependent on the gaming industry.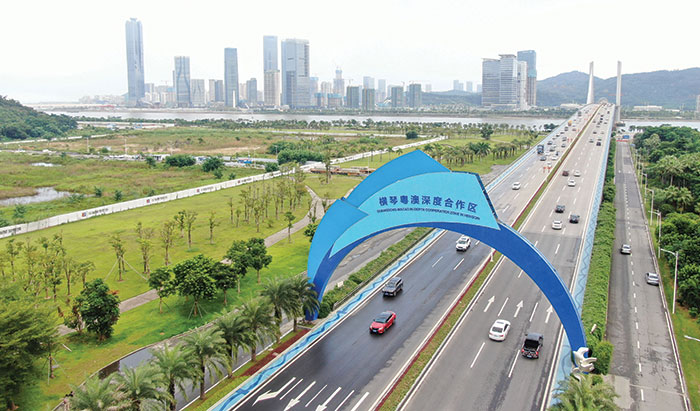 The GMICZ master plan sets out Macau's adequate economic diversification as a key main goal to be achieved by 2035. Four main areas have been singled out as key drivers of the new economic model: scientific and technological research and development and high-level manufacturing; Traditional Chinese Medicine and other Macau signature businesses; culture and tourism, conventions and exhibitions and trade; and modern finance.
Authorities have already rolled out a set of preferential measures for Macau investors and are planning new incentives for Macau residents and businesses. While some hold a wait-and-see approach, others are aiming at obtaining the "first mover's advantage". For David Cheang, earlier the better. "I think now since the plan has already been announced and the Zone has already been established, the situation has changed. Now is the definitely the right timing to get into Hengqin. It's the right time to put our footstep there", Mr Cheang told Macau News Agency.
The businessman, founder of AHA and head of AHA HK & Macao Youth Incubation Centre, also notes that each company will look into the opportunity-cost assessment and development strategies depending on their capital and resources.
AHA – Arts Happiness Adventure – was among the first group of companies recommended by the Macau SAR government to enter the Hengqin Guangdong- Macao Cooperation Industrial Zone Program