Macau's incubators face great competition from those in Hengqin, in particular from the Macao-Hengqin Youth Entrepreneurship Valley
Macau Business | June 2022 | Special Report | Start-ups in Macau

---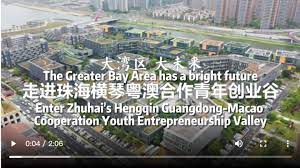 Hengqin Leisure Travel Technology was founded in 2019 by three entrepreneurs from Macau. That same year, the start-up joined the Macao-Hengqin Youth Entrepreneurship Valley (known also as "Innovalley").
According to information gathered by the team of researchers behind the report Cross-Border Entrepreneurship: Macau, Zhuhai, Hengqin (2019), this was the only start-up in the Innovalley to have developed a travel application for scenic spots in Mainland China targeting users in Macau.
For the development of their application, aimed at providing a multifunctional tourism platform integrating personalized routes, travel guide service and payment service, the Macau entrepreneurs chose this Hengqin incubator, believing it "is more attractive for starting a business than other incubators in Macau."
"Innovalley gives access to a larger pool of resources and opportunities in the Greater Bay Area (GBA); for example, it has access to wider business networks. It also offers more attractive incentives," the report says. As its authors, among them José Alves (City University of Macau), explain, "Our interviewee mentioned that the shorter time required for admission to the incubator was particularly important – only 1 to 2 weeks after submitting an application as opposed to the more than one month required for Macau incubators. Moreover, the start-up also benefits from free rent for the first year, a spacious and independent office area, a dormitory option, access to funds, timely market information and regular training and networking events."
The Macao-Hengqin Youth Entrepreneurship Valley is a state-owned business incubator founded in 2015 by the Hengqin Management Committee.
It focuses on science and technology projects, which make up 80 per cent of its tenants, in such areas as information technology, big data, biomedicine and artificial intelligence, according to the same report.
As of August 2019, the Innovalley was home to 361 incubator projects, of which 204 projects were from Hong Kong and Macau. The incubator has succeeded in accepting 42 high- and new-technology enterprises, five members from the Chinese Academy of Sciences and 78 experts on the National Talents Plan. There are also 23 enterprises that have received venture capital funds of over RMB433 million.
At time of publication of the above-cited study, there were 151 Macau companies registered at the Innovalley, but a more recent report has provided updated information: despite the pandemic there were 445 projects incubated as of September 2021, with more than half of them (244) from Hong Kong and Macau.
According to Exploring the Greater Bay Area Start-up Ecosystem (2021), "Hengqin has the highest concentration of Macau-funded businesses on the Mainland. In addition to support from the Macao-Hengqin Youth Entrepreneurship Valley and other incubators, the University of Macau and the Macau University of Science and Technology have also established industry-university-research demonstration bases in Hengqin. Macau's four key national laboratories also have branches in Hengqin to provide one-stop industry-university-research growth service to start-ups and their outstanding research projects." The report is authored by HKTDC Research with the support of The Hongkong and Shanghai Banking Corporation Limited.
The "Implementation Rules of the Interim Measures for Further Supporting Innovation and Entrepreneurship by Macao Youth in Hengqin", released by the Macau Affairs Bureau of the Administrative Committee of Hengqin New Area in 2020, "further supports innovation and entrepreneurship by Macau youth in Hengqin in different respects, such as funding support, platform building, talent awards and improvement of the start-up environment."
These "Implementation Rules […]" are the successor to the "Employment (Start-up) and Skills Development (Training) Subsidy Measures" of 2019, whose aim was "to attract more young people from Hong Kong and Macau to go there to start their business with start-up and training subsidies, housing subsidies, entrepreneurship aid and rental subsidies."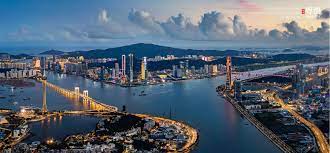 According to the HKTDC Research report, "Given Macau's monolithic industrial structure and relatively small market, there is limited room for entrepreneurship in the city. Thus, many would-be start-ups turn their eyes to mainland cities in the GBA, with the majority opting for neighbouring Zhuhai."
The team of authors behind the 2019 study, led by Professor Alves, reveal that "Macau entrepreneurs benefit not only from Hengqin policies but also from incentives specially tailored for them, such as priority office space and participation in entrepreneurship competitions in China. To enhance social networking for incubated firms, the Innovalley holds large-scale talent recruitment meetings, innovation and entrepreneurship exchanges and networking events."
---
"Qualified Foreign Limited Partnership"
In effect since February of last year, the Qualified Foreign Limited Partnership (QFLP) pilot scheme allows foreign investors to establish funds in the Macau-Hengqin zone and raise money from both domestic and foreign investors.
According to the Macau and Hengqin Joint Management Committee, "The new scheme represents an important step in supporting the development of Macau's financial services industry."
The Committee's statement goes on to add that the QFLP scheme is intended to help diversify Macau from a casino hub into a financial centre. To that end, no capital requirements or restrictions are placed on foreign ownership, with funds set up under the QFLP scheme allowing foreign investors to buy shares in start-ups and other unlisted companies and take part in private placements by listed companies and private equity and venture capital products.
Policymakers believe the QFLP scheme could provide the missing push – as has already happened in the other ten Mainland cities where the scheme has been applied – for the development of the local start-up ecosystem.